Movista's COO and co-founder, April Seggebruch, has been named among the 27th class of "40 Under 40" honorees by Arkansas Business.
Each year, the editors and readers of Arkansas Business nominate and choose 40 intriguing and successful business and political leaders, under 40 years old, that are considered rising stars in the state. April Seggebruch, age 36, has been leading Movista's tech advancement since the company's founding in 2010.
Here is what the publication had to say about Seggebruch:
"It should be no surprise that April Seggebruch is a 40 Under 40 honoree; the surprise is that it has taken this long.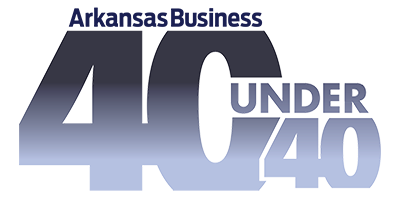 See more of Arkansas Business' list of rising stars at
Presenting the 40 Under 40 Class of 2020
.
'I like to fly under the radar,' Seggebruch said.
That really isn't possible, though, with Seggebruch's record of success. She is the co-founder and COO of Movista, a retail software company, and co-owns the Bentonville restaurant Tusk & Trotter as well as an ice cream shop and a pizza joint.
'The No. 1 secret is to surround yourself with high-caliber people, folks smarter than you and just as driven as yourself,' said Seggebruch, a two-year letterman for the University of Arkansas women's basketball team.
Seggebruch earned an undergraduate degree in marketing and an MBA from the university. While in graduate school, she met Stan Zylowski, who co-founded Movista and the restaurants with her.
Seggebruch said she almost chose a school other than the UA, creating a what-if scenario. 'I don't know what I would be doing,' Seggebruch said. 'I'm sure it would be fun and interesting, but it wouldn't be as crazy as all the stuff we have gotten ourselves into the past 10 years.'
When committee members dig into the stacks of nominations, we are looking for professional accomplishments and community service. We are also looking for the potential to do great things in the future...
We also look for a variety of industries, and we look for diversity in gender and race — which has become easier than it was in the early years of this project. Above all, we look for leadership, that elusive character trait that never grows old and will never go out of style."