Industry Insights
Automate the Process, Not the Person

Everywhere I go, I am always hearing about the newest technology that will make life just a little bit easier. Artificial Intelligence seems to be taking over business and finance newsfeeds ... on its way to taking over the world (only half joking). Field service work is one of the industries where AI technology is being used to help automate, gaining steady headway towards replacing jobs by making it possible to do more work with less headcount. But, rather than resisting the changes to come, maybe we should focus on how to train people to work in new ways... creating new roles to oversee the management of the technology being used.
Businesses today are using AI technology to streamline their workplace processes. Algorithms that make up AI are continuously learning, but still often imperfect when left to interpretation of what should be correct decisions/next steps - after all, the programs are fully dependent on the information we upload to them. Their decision set will have gaps for a while to come. The best balance, at least for the foreseeable future, would be to utilize AI where possible to automate and create efficiencies, but also keep a human representative involved to help guide the project flow and ensure presented options would be relevant for customers.
With a growing Internet of Things (IoT) and companies adopting cloud technology to enhance quick service delivery, the global field service market is predicted to account for $4.45 billion by 2022. By implementing automation processes, businesses are seeing many profitable outcomes.
Benefits of Automating Field Service Work:
Coordination of employee schedules and timelines: By providing a single interface, where you can easily set employees' schedules, deadlines, appointments, timelines, etc. coordination is faster and easier - and everyone has visibility to when and where they should be working.
Monitor employees: Access to employee status and activity helps companies drive projects forward and make sure they are getting the most value out of their team's activities.
Create transparency with communication: By creating easier flows of communication between employees and management, you are creating more transparency in your organization. With more open discussions, everyone is more knowledgable to what the company is working on and what they can do to help the team succeed.
Time and cost savings: Automating your field workforce creates efficiencies so that more work gets done more quickly and in more locations, saving time, increasing sales, and decreasing costs.
Employee satisfaction: Having a system that is user-friendly ensures that work is streamlined and less frustrating to complete, leading to more satisfied employees.
In-depth analytics: Access to insightful data and information allows you to make better, more-informed business decisions.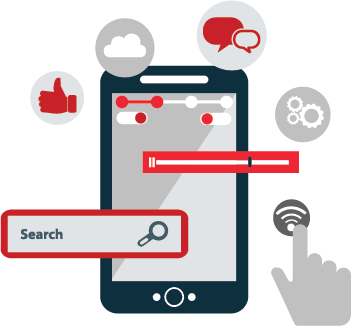 "By 2020, more than 75% of field service organizations with over 50 users will deploy mobile apps that go beyond simplified data collection and add capabilities that help technicians succeed."
More companies are realizing the power of automation. This technology has the ability to not only create easier forms of communication between employer and employee, it can give employees a platform to execute all of their work and help them stay on task. Employing a workforce management solution like ONE by Movista will help provide the best customer service and automate processes that will make your job easier.
Related post: Dream on Dolores - We'll Keep Our Humans for Now, Thank You
Artificial intelligence and automation are great. The benefits that the technology can provide us will continue to grow and develop. The visibility into projects and exactly what is happening behind the open doors gives managers access to information they never had before. But, no matter how much we automate or use artificial intelligence, we will always need people to execute the projects at hand. Excellent customer service is still in the hands of the people, not AI. While field service automation makes life easier, and works to take humans out of the equation, we will always need people to be the facilitators. Automation gives us the ability to make people more productive.
"Some people call this artificial intelligence, but the reality is this technology will enhance us. So instead of artificial intelligence, I think we'll augment our intelligence." —Ginni Rometty
If we use artificial intelligence to enhance our work, not to replace our workers, the possibilities for growth are endless. Leveraging technology can lead to more effective workdays, more responsive employees, and more insightful information... enabling you to deliver on surprise and delight for your customers.
Field service automation isn't just the future, it's happening in the present. So, the next time you're reviewing your company priorities - and looking for ways to motivate employees and meet your goals, ask yourself if you have given your workforce the tools they need to be more productive.