Retail Excellence
4 Reasons To Roll Out The Best Merchandising Apps

The best merchandising apps do more than just make a store look pretty or keep accurate inventory and ordering records. For managers directing larger teams in the field, mobile merchandising apps bring a whole other level of seamless ease and coordination into play. Perfectly execute a vision by rolling out the best merchandising apps.
Connect teams with your vision
Merchandising apps for teams empower retail leaders and employees to manage inventory, but they do so much more than that.
The very best merchandising apps:
Ensure planogram compliance in stores
Streamline workforce scheduling and management
Replace old-fashioned, inaccurate tools with real-time information
They help teams better execute a retail leader's vision. Merchandising apps for teams coordinate who is responsible for what in each project, with push notifications and task management tools.
How the best merchandising apps uplevel teams
The best merchandising apps make everything in the company just run more smoothly. How?
Tasks in real-time
Retail leaders managing complex teams across locations need access to real-time data. They need automatic insights at their fingertips to take informed action across those locations. The best merchandising apps are cloud-based and agile, with up-to-the-minute numbers.
Real-time data means inventory is accurate, too. No more missed sales opportunities due to low stock. These tools also ensure that displays are completed on time, projects are perfect, and downtime is minimal.
Optimize effortlessly
Precise automation allows retail leaders and managers to optimize scheduling, making it easier to move the full team towards coordinated perfection.
Movista empowers retail leaders to make changes to schedules and organization with predictive analytics. These insights allow for improved labor coverage and more accurate scheduling.
From C-suite to samples
Mobile merchandising apps help better connect all levels of operation, from third-party vendors offering samples to the C-suite coordinating all movement across the company.
The best options make it easier to get visibility into merchandising tasks and efforts in each store so retail leaders know exactly what's happening, where, and when.
An integrated solution
Juggling apps is not the best use of a manager's time and attention.
Retail leaders need a mobile merchandising app that addresses the broad retail challenges they actually face every day. The best merchandising apps go beyond inventory to provide a big picture to management that covers all of the products, people, and places that retail leaders oversee.
It gives them immediate insight into overall strategy as well as day-to-day operations like scheduling, payroll, and inventory management.
Find the right mobile merchandising apps
With so many options, finding the best merchandising apps can take a minute. It can't just look good on paper. It's crucial to know how the app works in the field, and that it's made for retail.
Start with reviews
Looking at online reviews can help narrow the field, especially by reading customer reviews. Tailor the search to the features that matter most.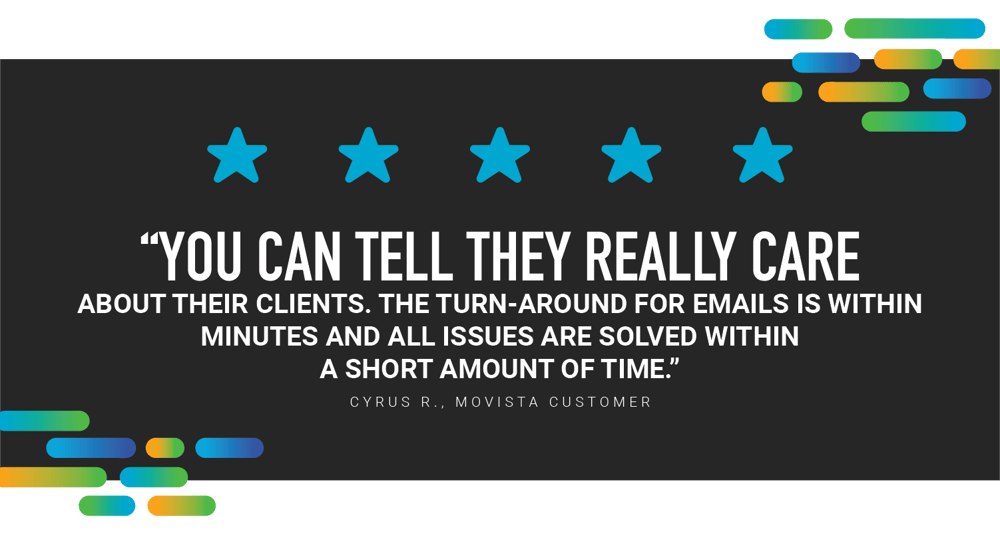 Check in with colleagues
Company reps, third-party vendors, and others are a great source of hands-on recommendations. For retail leaders who work frequently with third-party vendors, this might be the best source of information.
Take them for a test drive
The best merchandising apps offer free demos, trial runs, and test drives. Try out a few on sample projects to see which fits best.
Master modern merchandising
Looking to master modern merchandising? Make marketing more manageable? Manage mercurial messaging?
Movista can help, with one of the best merchandising apps in the business. We offer comprehensive solutions that help retailers implement flawless retail execution strategies. Here's how.
Retail workforce management
You need coordinated, optimized teams to make the dream work. Movista's retail workforce management tools enable more accurate scheduling for project management and task completion.
Retail audits and real-time task management
Movista's tools include everything you need to conduct retail audits at each location. They allow you to request photos, ask questions, and get clarification at every stage of a project. And with over 19 million photos uploaded, planogram compliance is a breeze.
Territory and field management tools
You've got a lot of locations, and we've got the app for that. Movista's territory and field management tools mean you can set location-specific details, including specific roles and CRM details.
Advanced analytics
Movista offers comprehensive reports that help you to make informed management decisions. Drill down to the daily numbers, or get insights to drive your strategy. With real-time dashboards, you'll spend less time poring over data and more time executing your vision.
Fully integrated tools
Can Movista handle payroll? Mobile scheduling? Inventory ordering? Company-wide communications? Yes, and all from the palm of your hand.
With fully integrated tools that include all of the above and so much more, Movista rolls all of what you need into one easy platform. The best merchandising apps should work smarter, not harder, pairing with tools you already love (and replacing those you don't). Additionally, we have valuable fully documented API integrations to cover everything from HR to resource planning. Ready for flexible and robust merchandising management? Let us help you get started with the best merchandising app for teams today.
Want to get to know us a little better? Get in touch for a free demo today.