Movista News + Culture
Celebrating Black Leaders in Technology

It's easier than ever before to solve problems quickly and to have the tools needed to live a generally better life. The ideas and inventions of many that have gone before us have paved the way for instant access, simple production and "basic" luxuries. What's more, if you looked around you right now, you'd be hard-pressed to find something that didn't come from the ingenuity of black or African-American inventors, scientists, creatives & status quo-challengers.
Garrett Morgan created the three-light traffic light that is still used on roads today. Alexander Miles invented automatic elevator doors (thank goodness). Lewis Latimer invented carbon light bulb filament -- leading to the electric lighting lifestyle we all benefit from today at the turn of the 20th century. And the list goes on and on. Black History Month is a great time to reflect on the accomplishments that come from the hands, hearts & minds of black people in our country, but not without nuance. Black history in the US is unequivocally American history -- the likes of which should be celebrated, acknowledged and remembered every month of the year.
As a group of innovative movers, shakers & change-makers ourselves, we at Movista keep creative problem-solvers and revolutionaries close to our heart. So here's a list of black and African-American pioneers we want to thank and celebrate that have changed the world.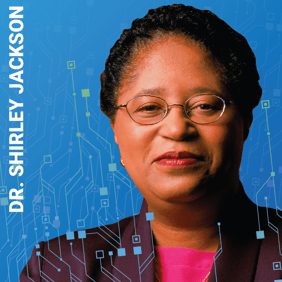 Dr. Jackson is the president of Rensselaer Polytechnic Institute in New York, but she's been a trailblazer since the seventies.
Dr. Jackson is the first African-American woman to receive a doctorate from MIT, and since has been awarded 53 honorary doctoral degrees. Yes, 53. In 2015, she was awarded the National Medal of Science by President Obama.
The work Dr. Jackson did through theoretical physics experiments and groundbreaking scientific research paved the way for a lot of breakthrough technology that transformed the world. Her work is directly to thank for the creation of the fax machine, caller ID, call waiting, the touch-tone phone, fiber optic cells and solar cells.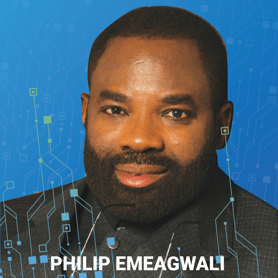 Philip Emeagwali is a Nigerian American computer scientist whose work paved the way for you to be able to read this online right now. Emeagwali designed the program and formula for the fastest computer on Earth, the Connection Machine.
It all might have catalyzed when he became an adult and he became fascinated with bees. The honeycombed design inspired him to contemplate the construction and potential of computer processing.

In 1989, Emeagwali invented the world's first massively parallel processing supercomputer, combining the power of more than 65,000 microprocessors to perform 3.1 billion calculations per second. Emeagwali's work resulted in the world's fastest computer. His technology was used to predict widespread outbreaks of disease and was also used in early worldwide web days to craft the excellence of search engines.
Life online wouldn't be the same without the legacy of Lisa Gelobter in tech. She contributed to developing animated GIFs (true game-changer for our texting around here), Shockwave technology and Hulu. Her work directly paved the future of online video and technology that is widely still used today.
Gelobter served as chief digital service officer for the United States Department of Education during the Obama Administration and is founder of tEQuitable – a platform that educates people and addresses issues of discrimination in the workplace.
Kimberly Bryant is the founder of Black Girls Code -- a nonprofit that provides STEM training and computer programming education to African-American and black girls in after-school and summer programs.
The idea came to Bryant when her daughter showed interest in learning to code, but was unable to find one in her area that her daughter wanted to participate in. With less than 3% of tech workforce being made up of black women, Bryant decided to create Black Girls Code to change that percentage. The organization began in 2011 and has a goal to teach one million students how to code by 2040.

In 2013, Bryant was recognized as a White House Champion of Change for Tech Inclusion and was listed among the 25 Most Influential African-Americans in Technology by Business Insider.
Since 2010, Ralph A. Clark has been the president and CEO of ShotSpotter. The company touts an innovative precision policing platform -- and has a presence in more than 100 cities across the United States.
ShotSpotter's technology allows police to respond more accurately to incidents and makes communities safer. Whenever a gunshot muzzle blast is detected in an area with a ShotSpotter sensor, the AI determines the location and is sent to police for review in less than 60 seconds. The technology was created to help reduce gun violence and facilitate equal protection from law enforcement among all people. As of today, more than 20 million incidents have been reviewed with the help ShotSpotter.
Clark successfully took the company public in 2017 by transforming the platform into a SaaS business model. In 2019, he received the 2019 EY Entrepreneur Of The Year Award for Northern California.
The legacies of these five tech giants will last for many generations. Black History Month may be wrapping up for 2021, but let's be encouraged to always seek out, shine a spotlight on and celebrate the excellence of all people -- including black leadership, minds, creations and voices. Past, present and future!