Industry Insights
Improve Retail Management with Better Technology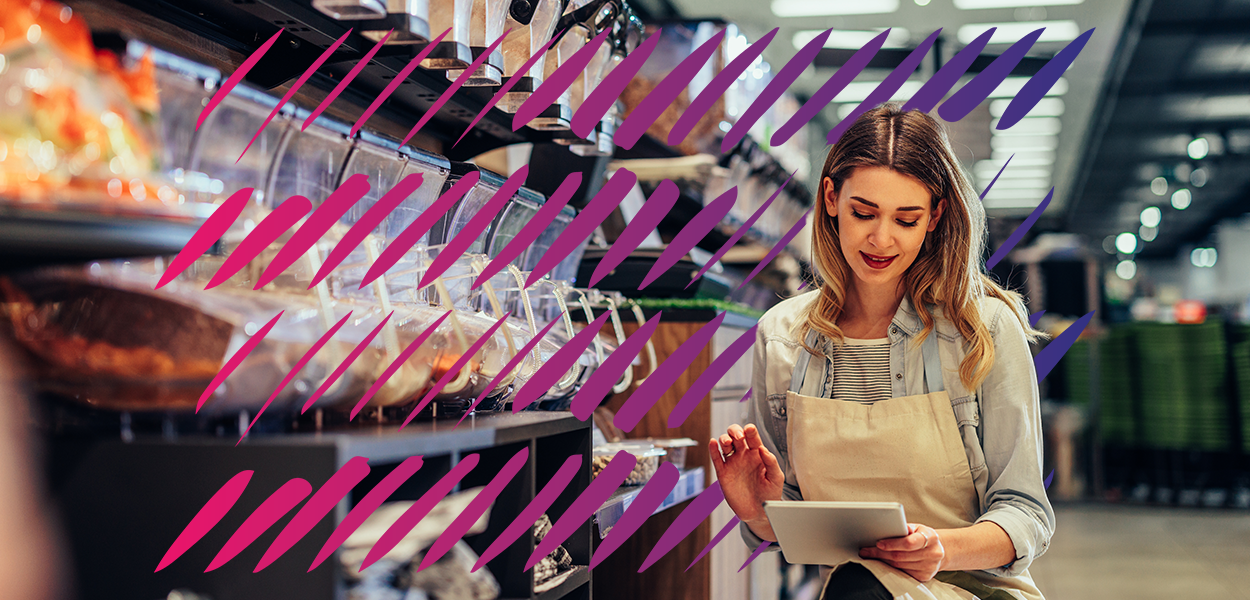 Consumers are returning to brick-and-mortar stores at record numbers. As one retail industry analyst put it, we're entering a "new age for retail" where e-commerce is returning to pre-pandemic levels and consumers are rekindling their relationships with physical stores. If you are a retailer, this shift may be good for you, but it is likely creating new challenges for your in-store retail management practices.
Indeed, shoppers are eager to replace some of the scrolling and swiping of the past few years with the in-person shopping experiences that are fueling the industry's growth. According to Insider Intelligence's Global Ecommerce Forecast 2022, in-store sales rebounded by 2.8% last year to $21 trillion, which is more than was spent in 2019.
As your customers spend more time and money in your stores, you may be searching for better technology to empower in-store teams and merchandisers to perform at their best. If that's the case, here are a few of the improvements technology can deliver to your retail management and execution.
Create a single source of truth for STORE execution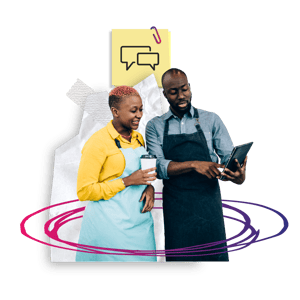 In looking at how retailers can leverage data, Total Retail names "technology and artificial intelligence (AI) fueled by data" as comprising one of four necessary pillars retailers must adopt to thrive in today's economy. The others are:
logistics and supply chain transparency

inventory management

and organizational structure that supports a unified commerce platform
All four pillars involve using data in real-time to improve retail execution. Whenever you are planning to leverage data to create business value, it's important to create a single source of truth for relevant stakeholders when tracking and reporting on key functions.
In retail, those functions could include:
Tracking inventory details, such as back-room inventory and on-shelf availability

Workforce scheduling, which can leverage AI to uncover hidden patterns or insights that lead to greater efficiencies and enablement

Management visibility to coordinate with territories, teams, schedules, and projects

Task management, completion rate reporting, and labor productivity
In-store retail execution software providers like Movista offer a single solution where relevant stakeholders can manage these critical activities. For example, Movista can be used to track suppliers' products in-store, optimize field team routes to and from stores, follow up on tasks, and send confirmation messages to relevant stakeholders once tasks are complete.
Want to learn how much tangible money retail execution tech can save you? Find out by using Movista's Savings Estimator.
Improve ITEM MANAGEMENT PROCESSES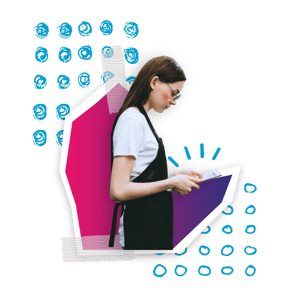 The success of your stores depends on your customers being able to find the products they want—when they want them. But due to the continued growth of omnichannel services like buy online, pick-up in-store (BOPIS), inventory management is becoming increasingly harder to get right.
The biggest challenge facing retailers today is inventory distortion. In other words, the quantities in their databases do not match the actual on-shelf availability in stores. These discrepancies can occur for a variety of reasons (theft, negligence, clerical errors, etc.), but no matter what the cause, the result is always the same: money is flying out the doors of retail stores.
What do we mean by "flying out the doors?" Well, so far this year, inventory distortion has cost North American retailers $349 billion in lost sales. But there is a silver lining to this dark cloud above retailers' heads: retail management software, specifically for in-store execution, can improve this challenge and others.
With the right retail management software, you can empower your frontline teams to identify inventory discrepancies at shelf-level, resulting in huge improvements to inventory accuracy. Better inventory accuracy means:
Fewer

out-of-stock

products

G

reater revenue

Le

ss wasted spending

Much

happier customers
With Movista's execution software, you can even extend this inventory management improvement to the manufacturer and merchandising teams operating in your stores. Our solution allows for powerful data sharing between teams so that the entire store is operating at the highest possible level (not just your private label products).
Inventory management is just the tip of the iceberg when it comes to retail management technology. Software like Movista also can improve other important execution tasks, including but not limited to:
Labor scheduling

Communications

Custom task assignments

File sharing

Proof-of-performance
Empower your frontline teams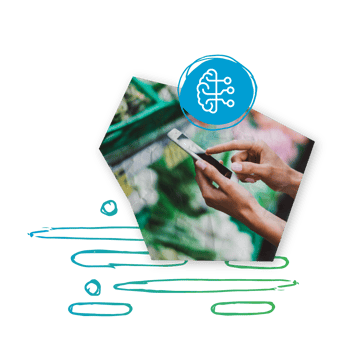 Frontline execution has a huge effect on your shoppers' experiences, both in-store and curbside. When you empower your frontline teams with an easy way to track, stock, and merchandise inventory, you do way more than improve sales outcomes—you also improve your teams' quality of life and make it less stressful for them to complete work day in and day out.
Technology is continuously transforming the retail industry. Recent advances have made retail execution software more powerful and capable of driving immediate valuable for store teams. When you leverage technology to work smarter, everyone wins: you, your in-store teams, and the manufacturer and merchandising teams you partner with.
Retail management technology gives retailers the functionality they need to maintain flawless stores at scale by empowering the workers on the ground level. With the right solution for in-store execution, everyone can complete tasks and communicate cross-functionally in a more efficient and effective manner. That means higher employee engagement, happier customers, and better store outcomes.
To learn more about the role of technology in retail, download our whitepaper, Artificial Intelligence in Retail: The Emerging Role of AI in Store Execution.
About Movista
Movista is the world's first and only software to connect and ease collaboration between retailers, brands, service providers, and distributors. Learn more about Movista for retail execution, workforce empowerment, and vendor collaboration.
Want to see how Movista can transform retail management for your stores?