Movista News + Culture
NWA Tech Summit 2020 - What's Next After Next?
---
Ahhhh, October. Just like that, the onslaught of pumpkin spice everything has begun... and you know what else that means? If you answered, "it's time for the NWA Tech Summit," you're absolutely right (… and you're just our kind of nerd). Movista is proud to be a sponsor of the NWATS for a third year.
The Summit, now heading into its 6th year, has always been a great opportunity to showcase the region's tech community. During what has been a notably challenging year for all businesses, we see an even bigger opportunity to lift our area up as a beacon of strength and innovation. Continuing our participation is a sign of how much we all believe in the future.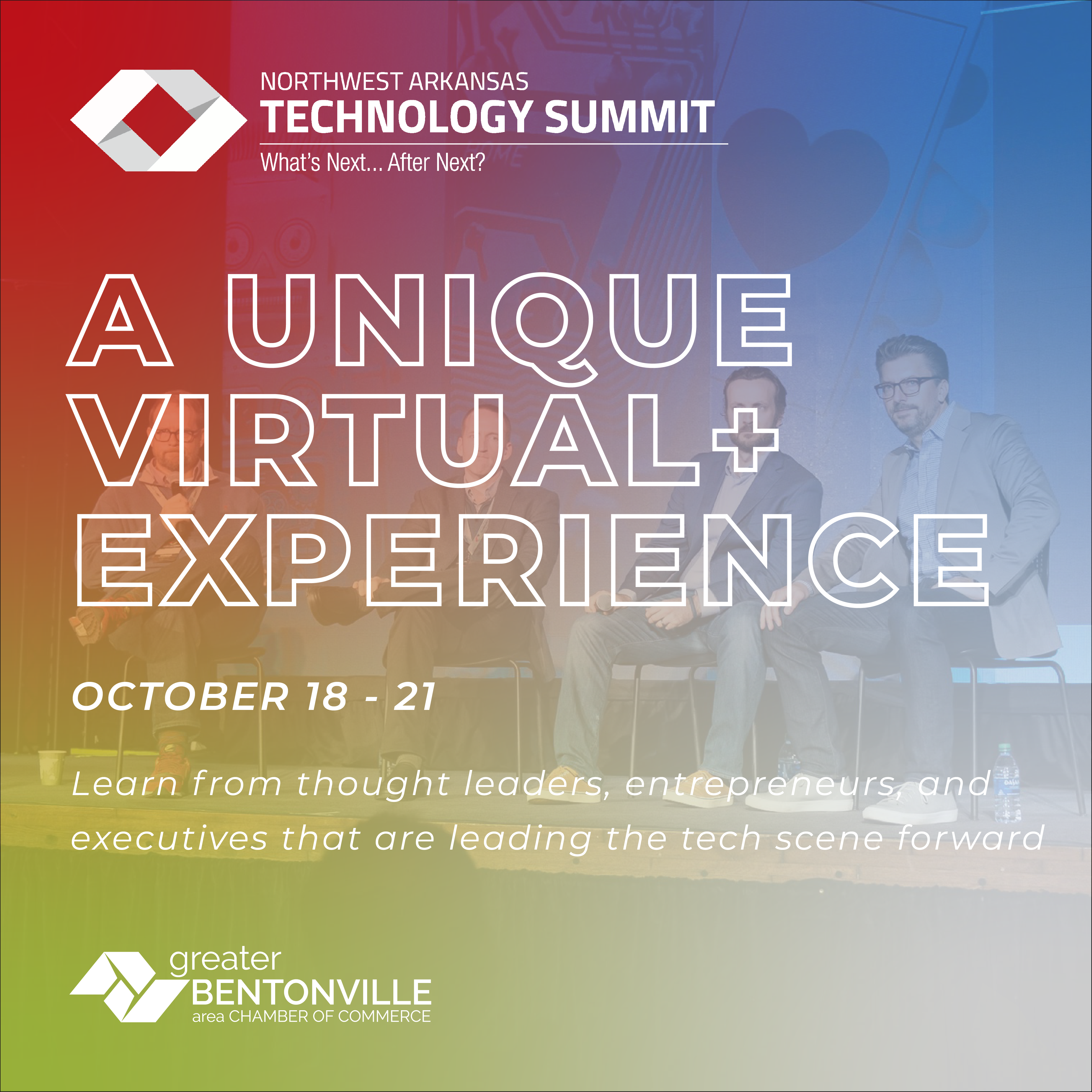 When Life Gives You Lemons...
Clearly, things did not go as any of us anticipated when drafting our strategies for 2020, but the silver lining in all this disruption is that this year provided technology with a real time to shine. In fact, had it not been for so much of the world being in lockdown, the incredible speed of some innovations launched this year may not have happened.
Almost overnight, companies who had been behind in adopting an e-Commerce presence – or who hadn't integrated an omnichannel approach - were scrambling to solve for a customer base who needed contactless payment, shopping, delivery or pickup solutions for their groceries and basic necessities. All across industries, teams had to get creative to find engaging alternatives for in-person meetings, gatherings and events. The medical tech community was able to get something like 10-years' worth of development and adoption for e-Medicine and virtual visits pushed into market in just as many weeks.
Notable trends to emerge from tech this year:
Huge surge in the adoption of curbside pickup/Buy online, pickup in store (BOPIS) and delivery options (Both directly through businesses and via apps that work with the gig economy, like GrubHub, DoorDash, Instacart, etc.)
Contactless and secure payment options
"Cash has cooties" mentality + a scarce supply of rolled change – led several retailers & eateries to start asking for "exact change only" transactions or offering to round up to the nearest dollar for a donation to charity
Smartphones and advanced data protection to assist with contact tracing. (Notifying people if they have crossed paths with an infected person, without violating privacy)
3D printing as a way to help overcome some supply chain problems – open source design standards created to help scale-up production
Software and businesses emerged as experts to host virtual meetings, virtual conferences, virtual networking companies, virtual teambuilding… virtual, well, you get the picture.
NWA is Uniquely Positioned
If you want to learn more about what companies have been doing to meet and exceed the needs of their communities and customers this year, there's no better place than the NWA Tech Summit. Companies from more than 400 of the Fortune 500 List are represented in offices across NWA. We're home to THREE corporate headquarters, right in our back yard. Two are Fortune 100 – and of those two, a certain company sits at the ranking of #1. All these relationships and our proximity give allow us to benefit from the unique perspective of our contacts and resources at these industry powerhouses. That, combined with the influence of the University of Arkansas, it's also helped position Northwest Arkansas as a great startup incubator community.
Hear from leading industry professionals and presenters in the NWATS's first ever virtual summit, October 18-21. For those who might want a chance to enjoy a sampling of our region's quality of life firsthand, consider joining the Virtual+ Events, where attendees will have access to all tech summit content on-demand for 12 months, PLUS the opportunity to join three à la carte small group outdoor experiences! We know the team at the Greater Chamber has been working hard for months to put together an amazing line up for you.