Retail Excellence
One Simple Trick for Better Grocery Inventory Management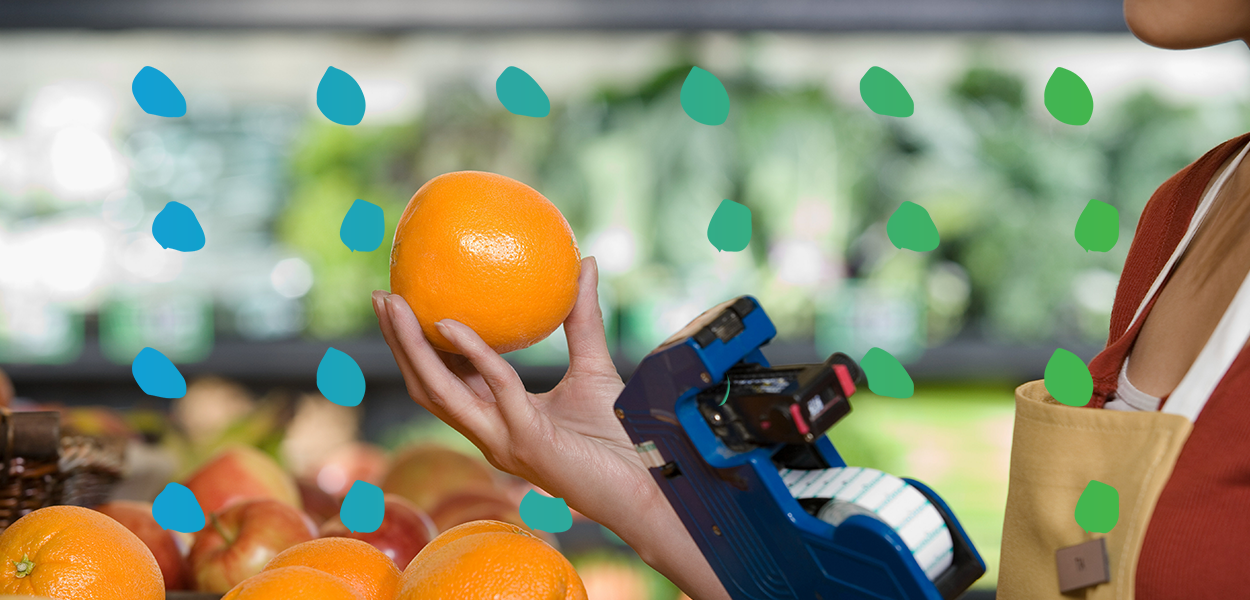 Grocery inventory management has never been easy, but today's retail environment has made it even more difficult. Consumers are increasingly seeking healthier options and greater convenience, setting in motion a long line of falling dominoes that has many retailers re-strategizing.
Among grocers' chief concerns is on-shelf availability, particularly for fresh items with short expiration lifespans. Thankfully, there is a simple way for store teams to improve their on-shelf availability and, by extension, their overall inventory management.
Let's dive in.
The Rise of Fresh Foods in Grocery
In recent years, the grocery industry has seen a significant rise in the popularity of fresh foods. This trend is largely driven by consumers' growing demand for healthier options and greater convenience, a trend which can most easily be seen in the rise of grocery store foodservice and grab-and-go meals.
According to a recent FMI report, The Power of Foodservice at Retail 2022, deli-prepared meals have seen particularly meaningful growth, up 19.2% from the 2019 pre-pandemic period. To meet this increased appetite for foodservice, retailers are dedicating more of their in-store real estate toward fresh departments and grab-and-go fixtures.
The increase in demand for fresh items has brought to light a common and costly problem: grocery inventory management has become harder to execute. In North America alone, retailers lost $349 billion in sales due to shrink (loss due to theft, damage, spoilage, etc.).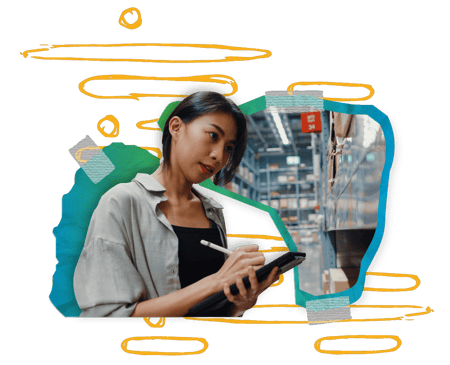 Compared to the overall retail industry, grocery retailers have some of the highest shrink levels. Over the past few years, total store shrink rate has hovered around 2.5%, but shrink rates for fresh-prepared food (8.8%) and deli (7.6%) are well above the store average.
There are many consequences of shrink and other large-scale inventory issues, and they are all quite tangible: shelves have empty slots, fresh foods are not so fresh, products are poorly positioned. All resulting in poor shopper experiences.
Poor on-shelf availability also affects frontline store employees who are stocking shelves, managing customer inquiries, and completing inventory tasks on the retail sales floor and in storage and receiving.
If grocers, or any retailer for that matter, want better inventory management outcomes, they must give attention to their in-store execution.
In-store execution—which can be understood as the frontline coordination of in-store teams and completion of in-store tasks like stocking and merchandising product—is a critical function that must be optimized for inventory management to improve.
The One Simple Trick: In-Store Execution Technology
At this very moment, many grocers rely on a hodgepodge of technologies (sometimes home-grown) and manual processes (often inefficient, like emails and spreadsheets) to support their retail execution efforts.
So long as this remains the status quo, high shrink rates aren't going anywhere. Especially for fresh departments.
In-store execution software won't help you manage inventory at a large scale, but it will help your frontline teams stay on top of inventory at the store level—and even the shelf level.
Equipped with software like Movista, these important and often underutilized frontline workers can take a more active role in store outcomes. They can have an impact on identifying and resolving product availability issues, ensuring compliance with promotional campaigns, reducing inventory damage or loss, and more.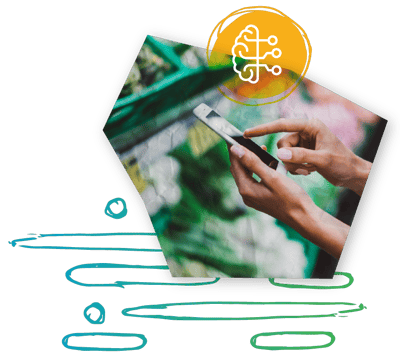 With great execution technology, grocers can facilitate:
Lower shrink rates

Fresher foods and less spoilage

Greater promotional compliance

Higher on-shelf availability

Happier shoppers/consistently better in-store experiences
All by empowering their teams with the right tool for today's retail challenges.
In-store execution technology enables store teams by reducing the manual processes that slow productivity. The right software makes it possible for store managers to communicate with frontline employees, assign tasks and track their completion, and establish more efficient processes for item management tasks, such as:
Stocking shelves

Recording inventory on-hand and comparing it to inventory on-record

Adjusting inventory discrepancies on the spot, as needed

Locating stock in the store

Coordinating with distributors and suppliers on shipments



How would you rate your retail execution? Download our Retail Execution Checklist to see how you measure up.
What About Fresh Food Suppliers?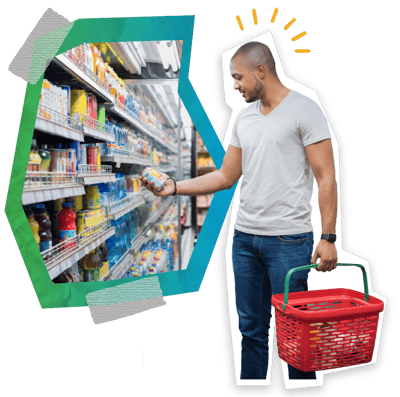 Retailers aren't the only ones who benefit from retail execution technology; suppliers can also improve their processes to unlock better product availability, reduce shrink, and drive in-store sales.
By equipping field teams with retail execution software, suppliers can reap all the benefits that a retailer can plus added benefits in route optimization, automated time tracking, and other vendor-specific use cases.
But many food retailers aren't giving fresh food suppliers a choice in the matter. As grocers increasingly embrace fresh food categories, often to differentiate themselves in the retail market, they are also widening their expectations of fresh vendors, raising the bar for vendor-managed product freshness and on-shelf availability.
For suppliers to meet these higher demands, they need capable technology, in-store execution software that widens and accelerates the capabilities of their teams, facilitating more efficient and profitable work.
Learn how we helped a global confectionary manufacturer improve their retail execution and operational effeciency.
What to Look For in Retail Technology
🔎
If you are considering a tech solution for better in-store execution, look for one that—in terms of features and capabilities—has both flexibility and depth.
Some solutions are quick and relatively easy to implement but lack the depth needed to aid the work of large or growing teams. Others have recognizable names and impressive capabilities but are too broad to meet the niche needs of in-store teams.
At the end of the day, you need a solution that best serves you and your team's unique obstacles and goals. Chances are, that solution is us ;)