When faced with an empty shelf, what will your customers do next?
Customer experience is more important than ever - but when shoppers don't find what they're looking for on the shelf, there's more at risk than just one lost sale.
When you don't have the on-shelf availability of products your customers are shopping for, the overall experience suffers and you run a risk of diminishing your brand value, your customer loyalty suffers, and you set up your competitors to get those sales.
Out-of-stocks are a frustration and disappointment to customers who've spent their valuable time driving to a retailer. When faced with an outage, only 30% of shoppers look for in-store substitutes and 70% move to a different store all together. Unavailable inventory diminishes brand perception and brand loyalty.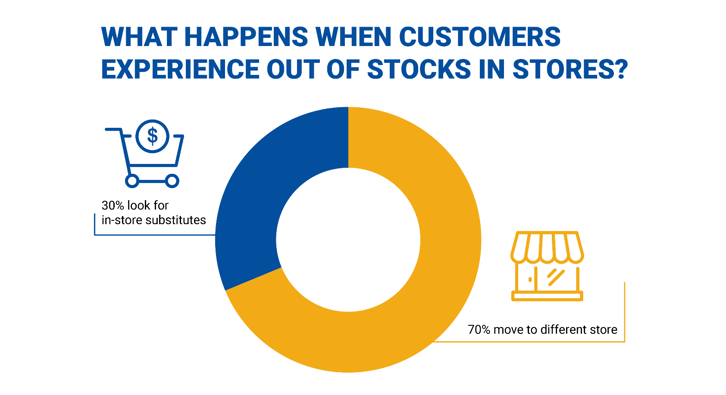 It's not just you...
Even before the pandemic, shoppers experienced out-of-stocks as often as 1 in every 3 shopping trips.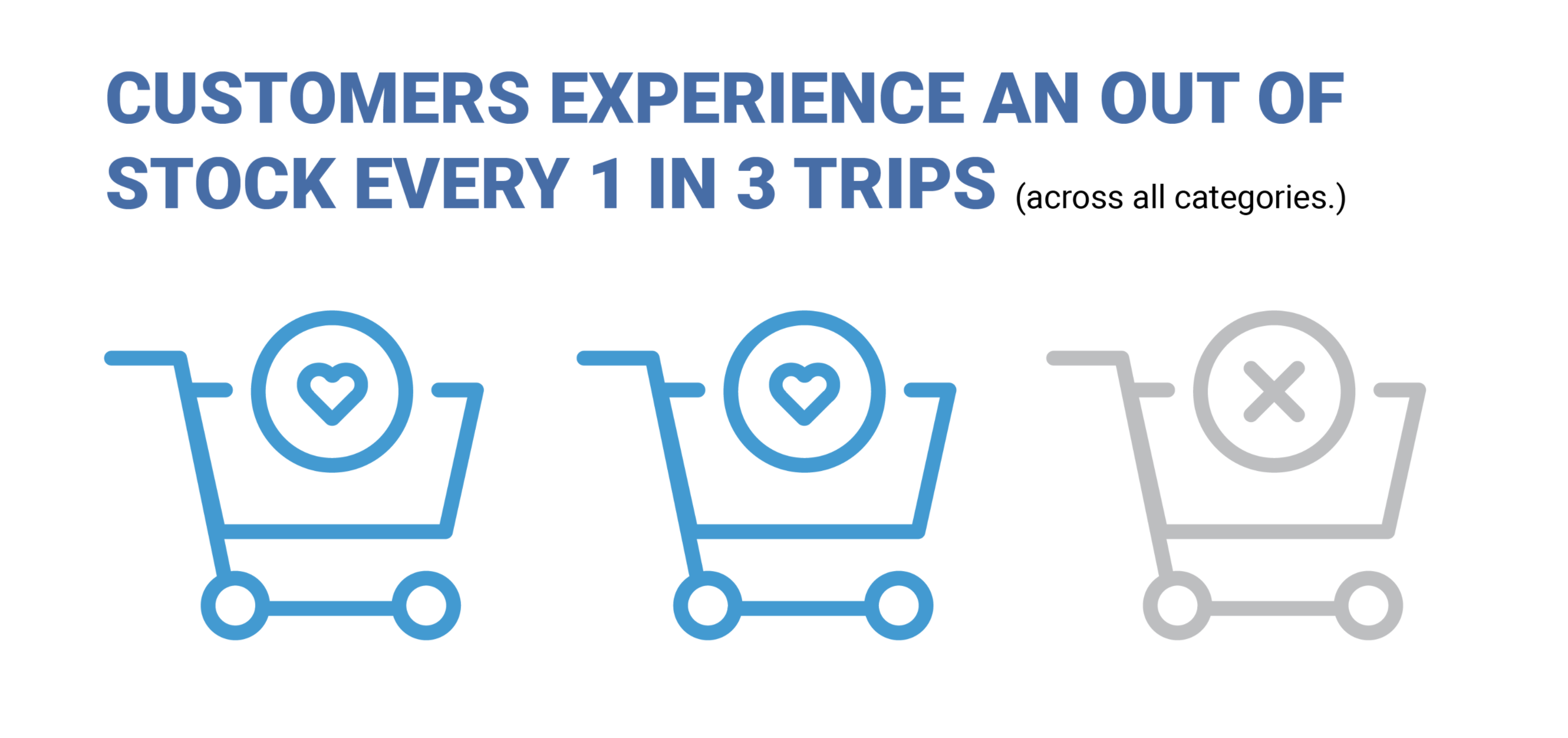 There are several reasons out-of-stocks occur. It's considered an OOS experience when the item is not on the shelf (32%), customers can't find a staff member to help locate an item (16%), or found help but not merchandise (17%), the price in store didn't match the ad (18%) or other reason (17%.) All together it's estimated that retailers are losing billions (with a B) of dollars each year to out of stocks.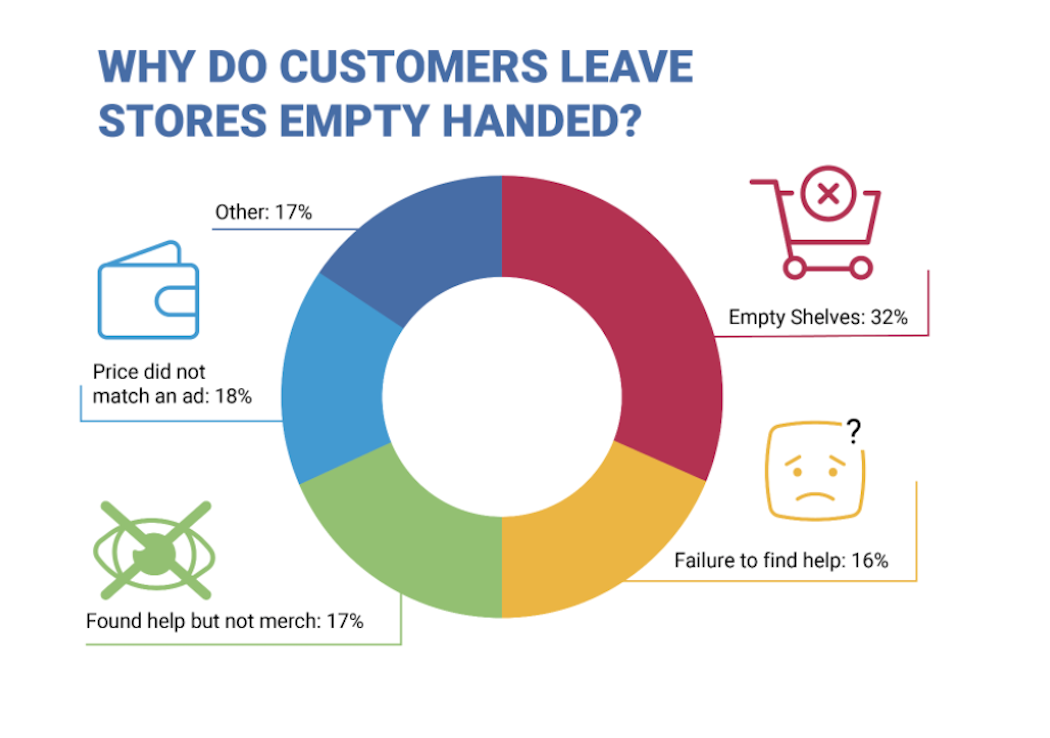 75% of all adults in the U.S. have experienced in-store stock-outs in the last year, according to a study by YouGov. With ever-expanding technology available for forecasting, logistics and operations – as well as analytics to help better understand shoppers and predict demand – customers have come to expect more from retailers. It's increasingly important to understand how out-of-stocks impact shopping behavior in order to better manage offerings, meet demand and plan for potential in-brand substitutions to keep the shopper from going to a competitor.
A study by researchers Daniel Corsten and Thomas Gruen once asserted that breakdowns in the work process accounted for 91 percent of out-of-stock causes, namely store stocking, store forecasting, store ordering, planning and supply. Imagine how much of those lost billions of dollars could be salvaged by addressing and improving any ONE of these processes.
How Do We Fix Out of Stocks?
Download our Definitive Playbook to Optimizing Retail Execution today to learn how you can improve your on-shelf availability, improve your processes, protect your sales and keep your loyal customers.