Retail Excellence
7 Ways To Seriously Uplevel Your Retail Execution Management

Merchandising magic doesn't happen overnight. To achieve revenue goals, retail execution management must be flawless. Managing teams that are responsible for executing on a vision across locations can be difficult. Here we reveal the foundations of retail execution and identify key ways to drive excellence in execution at every step.
What is retail execution management?
Retail execution refers to a wide range of activities performed in stores to increase sales. From shelf merchandising to order replenishment, the end goal is a happy customer who finds exactly what they want and buys it. It's the tasks that get your product stocked, displayed, featured, and purchased.
There are generally three entities working together to ensure this vision comes to life every time. They may include the following.
Manufacturers
Some brands have a dedicated workforce of direct-to-store distributors who ensure their company's products and placement are executed properly.
From soda to cosmetic companies, these workers stock shelves, set up displays, and return any items that go unsold past their expiration dates.
Retailers
Once a retailer receives a product, it's time to reference planograms or merchandising instructions for displays if the manufacturer team doesn't handle it directly.
When followed to plan, retail shelves are fully stocked and customers are able to quickly find what they're looking for.
Service providers
Some companies use third-party labor providers to help manage the retail locations where their products are carried. These providers may manage the interests of multiple brands, making sure products are stocked and easy to locate in each store.
No matter which area you fall into, every player is valuable in the retail execution management workflow.
What does best-in-class retail execution management look like?
To start, retail execution managers are the main leaders in-charge of what happens on the floor. The best retail execution managers are able to orchestrate many different moving parts and lead proactively. At the end of the day, making the sale and creating more happy customers is their main goal.
With this in mind, we can ask "how is best-in-class retail execution management achieved?" Here are some key areas that top retail managers focus on.
1. Clear and consistent communication
It is crucial to keep all team members on the same page to execute consistently. This is why the best retail managers find a single format for sharing information with their teams. Company leadership also provides direct access to clear details and directions for employees on the front lines.
Retail execution managers can cut through the noise and make sure teams are on the same page with retail execution software. This can help all parties understand what they are being tasked with and when they must achieve it.
2. Accurate goal tracking
Based on their strategy the upcoming year, retail managers outline the key performance indicators (KPIs) that should be used to determine whether activities, promotions, and sales were successful. Establishing a baseline and then ensuring that teams are tracking these KPIs over time, helps determine whether a strategy is worth repeating or should be scrapped.
This is also a great time to practice good "data hygiene." Retail managers can teach teams to enter their results clearly, accurately, and using an agreed upon naming scheme for files. This will set teams up for success in the future. Again, retail execution software makes this easier with one shared platform and set of goals.
3. Solid store relationships
Every company represented in a retail space is struggling to get the most space they can. That's why it's so important to make a good impression on store managers.
One of the best ways to build positive relationships with stores is to communicate before and after a team is going to be on site. If other execution teams are supposed to be in the same area, retail managers can arrange for teams to work smoothly and efficiently to avoid any traffic jams.
After the job has finished, the best retail execution managers check in directly with the store managers to see if more shelf space is available.If the store manager is reducing products from a competitor, they now have an "in" to fill the gap. Or, they can learn about upcoming promotions and store layout changes.
After tending to that store relationship, retail managers must ask staffers to report progress back to team leaders. Again, retail execution software makes this easier. For example, Movista offers structured customizable questions with multiple-choice answers to get instant progress reports from field teams.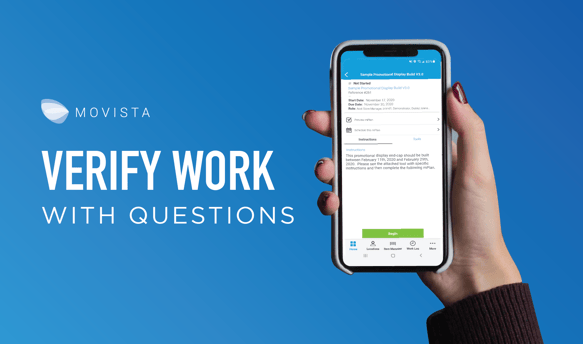 4. Real-time inventory tracking
Having the ability to make orders, mark product as damaged, or send back returns all from a mobile device is a game-changer for organizations. However, it can go beyond just day-to-day tracking to forecast future supply and demand for an item.
For example, Walmart once stated that Strawberry Pop-Tarts increase in sales at least seven times their normal rate ahead of a hurricane. The breakfast pastries store well, don't require heating or cooking, and could basically be eaten for any meal in a pinch. The other big seller ahead of hurricanes? Beer.
It's this kind of on-the-fly information and key learnings that's most helpful for distributed teams to share across the organization as "inventory hacks." The real-time ability to share information makes a huge real-time impact on a company's success.
5. Automation and integration through technology
Top retail manages have already changed their systems from outdated paper trails to automated processes using software.
By eliminating or reducing administrative paperwork, employees are able to focus on work that has the most impact. Invest in a retail execution software like Movista to help teams finish projects and get to the next location, all from the palm of their hand.
Further, managing work in disconnected systems takes a toll on overall team productivity. Look at ways to streamline efficiency and get systems together in one easy-to-access place. A retail execution software like Movista offers integration with 25+ platforms a company may already use for HR, payroll, payment processing, expense reporting, resource planning needs, and more.
6. Level-set expectations
Consistency and clear direction help create an environment of trust with teams. By continuously delivering real-time information, clearly defining goals, and level setting expectations, teams feel more secure.
They don't need to second-guess their efforts and company leaders don't have to micromanage. Everyone knows their role and what is being asked of them. And, no project tasks are overlooked or ignored.
With technology like Movista, workers have a clear outline of tasks and instructions. They are able to execute on their projects with step-by-step instructions.
7. Real-time task oversight
To fully measure retail execution efforts, it's important to have an idea of the compliance rates of a workforce. Having visibility today (not two to three weeks from now) is worth a fortune in the amount of impact it has.
The right technology partner can give a retail team that visibility.
Retail execution managers can become almost omnipresent through photo verifications, surveys, and management signatures. They can see when tasks are being completed to specifications or course-correct if things are not getting done correctly or on time.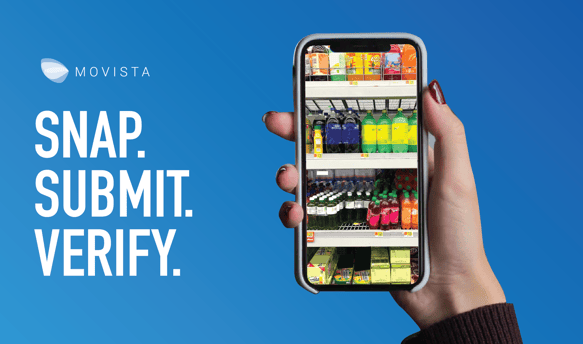 Seriously uplevel your strategy
The most successful brands are constantly learning. This is how to continue innovating at every turn:
These are just a few ways that the top retail managers step outside of their day-to-day tasks and look towards an upleveled strategy with impacts across teams.
It's time to unlock excellence in execution
Merchandising magic depends on all of these elements working in perfect harmony at every location. Movista simplifies retail execution and monitoring by empowering teams with real-time reporting, team visibility, and so much more. Our retail execution software gives retail managers the tools they need to become a logistical powerhouse.
Are you ready to take your retail execution strategy to the next level? Schedule a Movista demo to find out how we can help.
featured content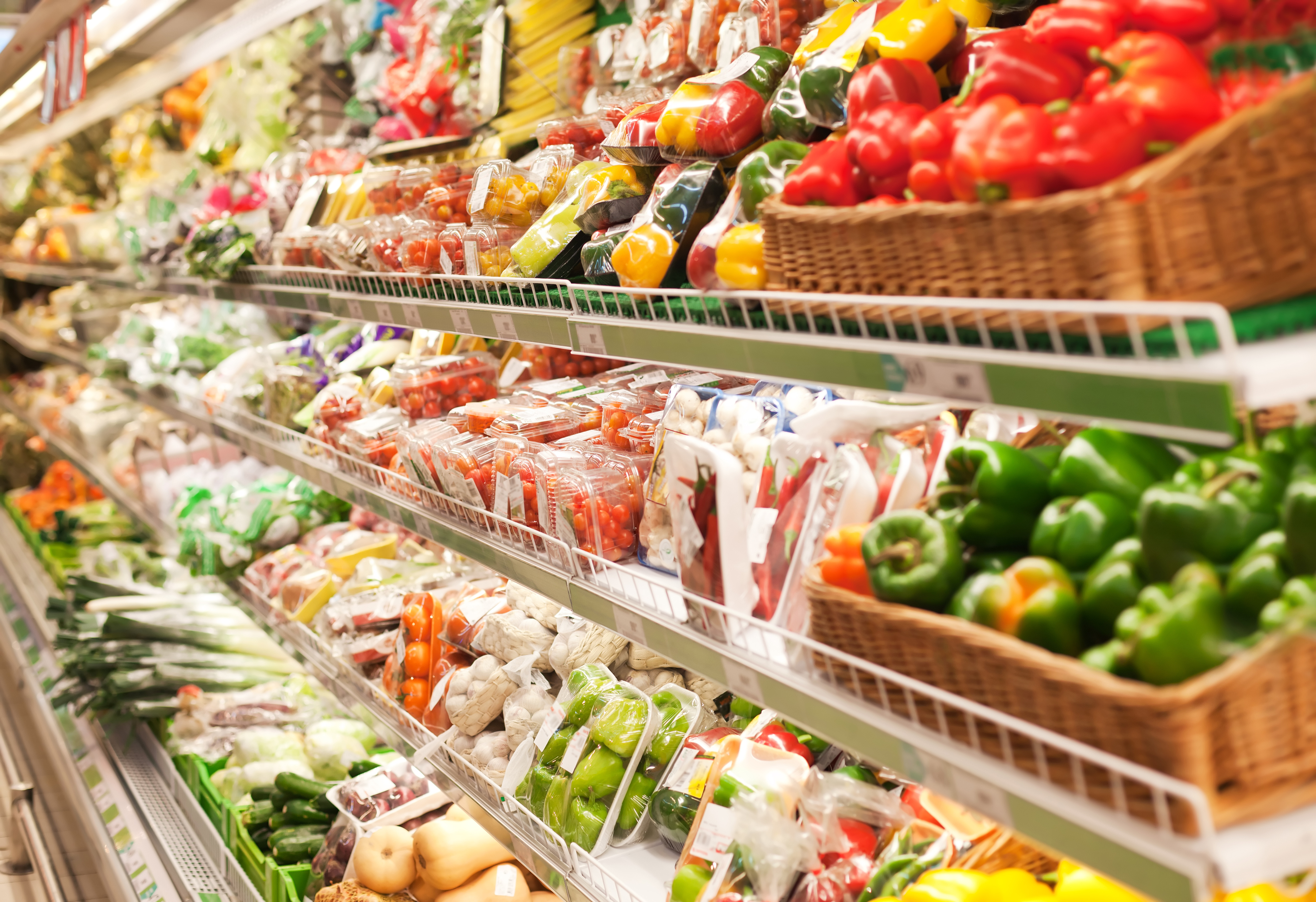 The key to improving fresh food inventory management is to unify the teams & technology of central planning & store execution. Learn why in this thought leadership blog between Movista and RELEX Solutions.