Retail Excellence
How To Find The Best Retail Workforce Software

Retail leaders know that managing a store is about more than just making sure locations are fully stocked and staffed. There are layers to the job, layers that require specific tools to plan, execute, and track a variety of tasks. Used in just one store or at locations across the globe, retail workforce software makes coordinating all aspects of the retail space easier – if a team chooses the right one. Here's how to get started.
What to look for in retail workforce software
The best retail WFM software gets more done with less and makes the most of every hour in the workday. When choosing retail workforce software, there are a few non-negotiables for retail leaders.
Retail-ready functionality that is easy-to-use and scalable
Optimized real-time insights and data for better decision making
Tools that either replace (or fully integrate with) existing programs
User-friendly mobile access for on-the-go teams
The best retail workforce software is connected, consistent, and supports teams with the following key features.
Retail in real-time
If on-shelf availability is off, studies indicate that 50% of consumers will choose a different product, and 40% will leave without buying anything. Inventory counts and placement has to be on-target and on time. A large part of inventory execution is workforce scheduling.

With real-time access to scheduling, retail teams know who is stocking what and when - ensuring product is there when consumers want it. Additionally, real-time connection between retail teams such as stores and suppliers improves under ordering and over ordering of inventory. Both scenarios want to be minimized by all retail stakeholders.
Smarter insights and optimizations
When choosing retail WFM software, look for a tool that automates efforts for better labor coverage and scheduling. This streamlines staff to better utilize available resources and puts data to work for real-time optimizations in the retail workforce.
Look for analytics and reporting that drills down on what's working – and uncovers what's not. For example, a retail workforce tool like Movista forecasts labor availability and then automates ideal workforce coverage in the future.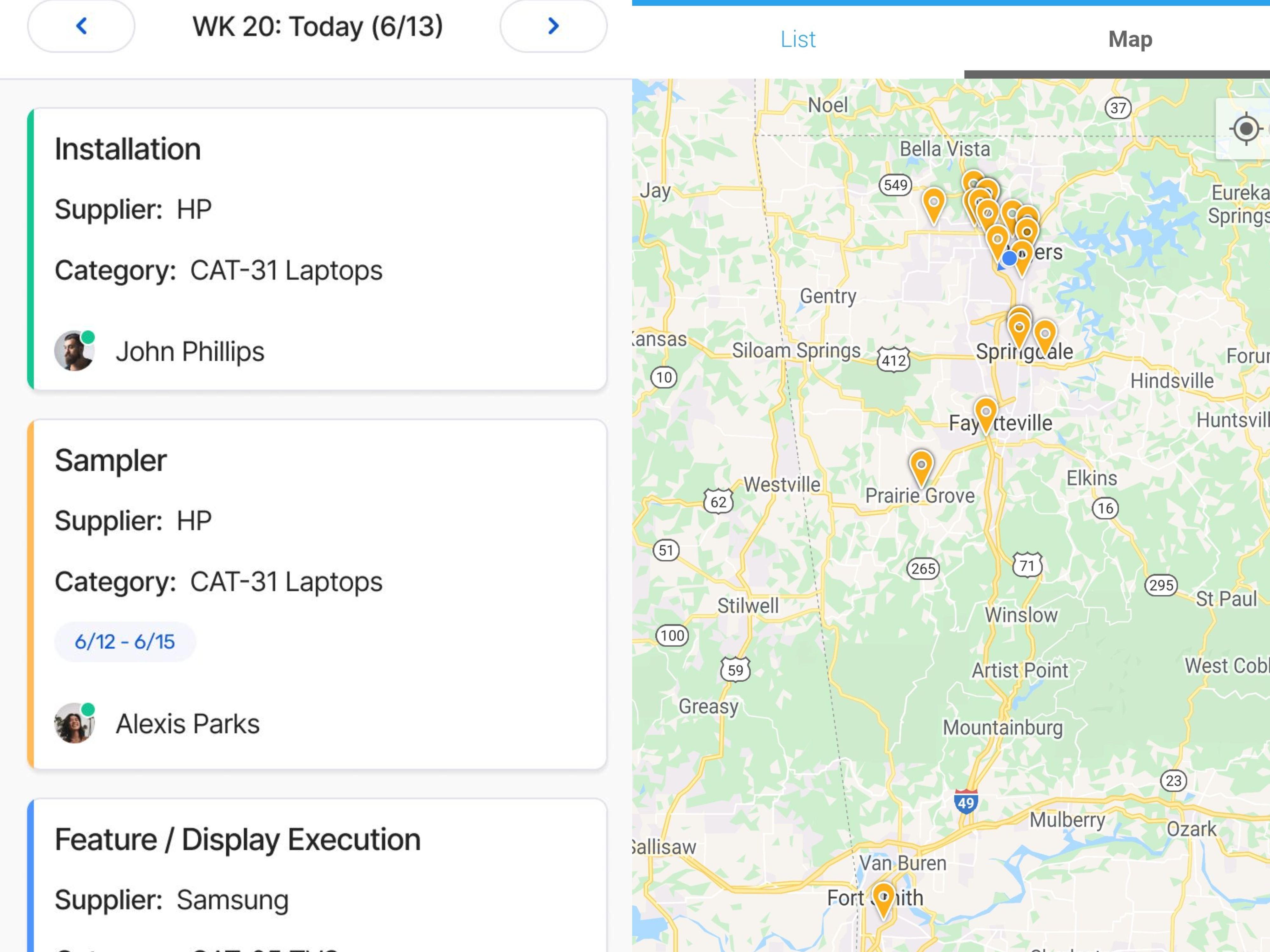 Visibility across teams
Store managers need to know who's in the store, what they are doing, what's going on, and what's coming up. Having this information requires 360-degree visibility of all retail workforces executing in store.
Exceptional retail workforce management software connects teams and locations to get better visibility into each store, from vendors to suppliers to third party labor groups.
Plugged into all store processes
Workforce management software needs to be useful, intuitive, and add value to a team's process.
When companies need to keep payroll apps or other tools their teams rely on, a solid workforce management software will have built-in integrations that work with existing programs.
All-in-one ease
Workforce management software should be an integrated tool that goes beyond just managing people. Look for retail workforce management software that's built to solve broad retail challenges, including:
Task planning, assignment, and execution
Geofencing and expense tracking for field reps
Item management troubleshooting
Ability to flag urgent projects that need attention
Solid retail WFM software covers more than just the people in a store – it also coordinates how they work, where they work, and what they work on. Connected teams means consistent retail execution.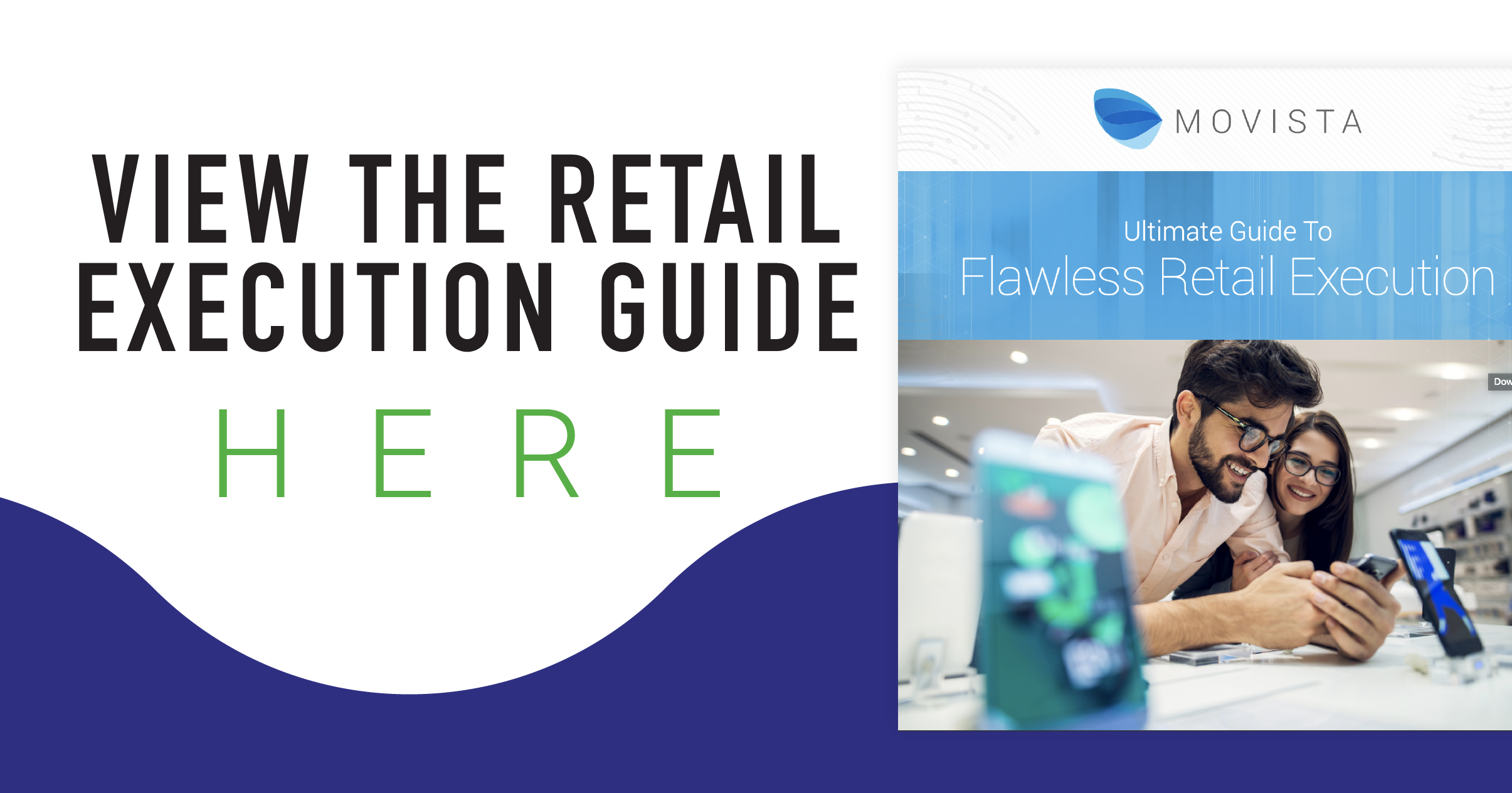 How to review retail WFM software options
When it's time to choose a retail WFM software, best-in-class retail managers follow three steps.
1. Look online
For a high-level view of what's available, start with reviews of workforce management software options online. This provides basic insights into their functions and often provides reviews and comments from users.
Look specifically for tools that are built for retail – these offer intuitive workforce management tools that solve challenges unique to retail.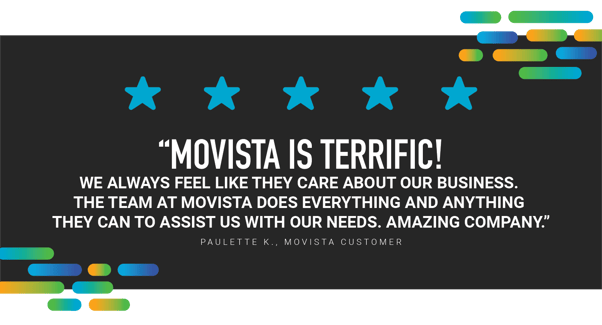 2. Talk to current and previous customers
It's one thing to read about all of the features – it's quite another to take the software for a test drive. Talk to current and previous customers to get a sense of how the WFM software works in the real world. Any reputable retail workforce software provider should have client references that are willing to share their experience.
3. Schedule demos with company reps
No one knows the software better than company reps. Once final options are determined, schedule demos and conversations with the people who can explain and show all of the features. Knowing in advance the areas more important to see and having a list of questions is helpful to share ahead of time.
Again, request for a demo that covers specific retail functionality. A general WFM tool may work in some areas, but it's best to check every box with a solution that is built for retail.
Meet Movista
Movista gifts retail leaders with the ability to manage complex teams across locations – no matter where they or their teams are.
Data syncs as it arrives in Movista, delivering automatic workforce insights that can be accessed online or through the mobile app. This optimizes:
Task management
Tracking employee time-on-task
Scheduling
Retail audits
Travel and expense tracking
Movista saves retail teams time and labor costs by automating scheduling and coverage to maintain proper staffing levels. Through advanced algorithms and forecasting tools, Movista minimizes and in some cases eliminates manual administrative tasks around scheduling.
But having a plan for employee tasks is only as useful as the intel you have on who's in the store. For retail leaders, Movista's execution dashboard is a proprietary tool that gives store managers more control and real-time access to everyone on the property.
Further Movista allows for photo verification and signature capture so that all retail teams guarantee work being done correctly.
Finally, Movista also seamlessly integrates with a variety of tools that you can then access directly from the app.
Movista can transform your retail management processes. Want to learn more? Schedule a demo today!