The Most Innovative Retailers of 2023: Taking In-Store Shopping to New Heights

Retail is never static. It's always changing to meet new preferences and solve new problems. For retailers to stay ahead, they must be willing to adapt and innovate. Moreover, an innovative culture is linked to improved employee engagement, productivity, and customer satisfaction ratings. It's not only crucial for gaining and maintaining market share but also for cultivating a healthy company from the ground up.
Below, we're going to highlight some of the retailers who have been leading the way in innovations.
Innovations to Keep an Eye On
There are some common threads you'll notice in each of the retailers we highlight. These are the fields where most of the current retail innovation is taking place.
Hybrid Forms of Physical/Digital Experiences
Hybrid physical and digital retail models have become a big trend since 2020. This immediate and interactive shopping experience combines the best of in-store and online shopping, with physical retailers implementing digital strategies and digital retailers heading to physical stores.
Sophisticated Return Processes
Return process incentives are a powerful customer engagement tool this year. With returns more than double what they were a few years ago, sophisticated return processes and incentives are an opportunity to make things right with customers who might otherwise walk away from a brand.
Hyper-Personalized Shopping
Hyper-personalization in retail creates a unique shopping experience that connects customers to a brand. Reporting dashboards help retailers personalize their buyers' experiences by combining shoppers' profiles from e-commerce software, marketing systems, social media, loyalty programs, and more in one place.
Meeting Shoppers Where They Are
One of the biggest retail trends is adopting a customer-centric approach to provide exceptional customer support and knowledgeable staff assistance, in-store or online. This strategy enhances the shopping journey and ensures every interaction leaves a lasting impression.
Retailers WHo Are Leading the Way in Innovation
These forward-thinking brands have embraced these unique approaches to enhance customer satisfaction and drive sales. Let's dive into their innovative strategies and discover how they are reshaping the future of retail.
Walmart
Walmart has established itself as a global retail giant, consistently leading the charge in innovation. Throughout its impressive history, the company has demonstrated an unwavering commitment to embracing new technologies and cutting-edge processes, always striving to stay one step ahead of its competitors.
Walmart has dedicated significant resources to encourage innovation within its workforce. By placing emphasis on finding inventive solutions to intricate challenges, the company aims to stay at the forefront of industry trends. With a substantial investment of $11 billion over the next three years in technology and innovation initiatives, Walmart is poised to drive meaningful transformation and remain a leader in the market.
Walmart's Chief Technology Officer, Jeremy King, states, "We want to be at the forefront of retail innovation so that we can continue providing our customers with unbeatable value and convenience." They've committed to staying ahead of the competition by leveraging emerging technologies to create personalized shopping experiences while improving operational efficiency.
Walmart's overall goal of offering competitive prices without sacrificing profits or quality standards is primarily due to its sophisticated approach to inventory management. The company utilizes advanced supply chain management techniques such as just-in-time inventory management systems and AR technology to reduce out-of-stock items by 25%, effectively keeping costs down while ensuring products are available when customers need them most.
Costco Wholesale
As the third largest retail player globally, Costco operates with a unique business model that sets it apart from other retail stores. While they may generate less profit per product sold, their membership-only approach has proven to be incredibly successful on a global scale. This innovative strategy has allowed Costco to thrive and maintain its position in the industry.
Costco understands that product quality plays a vital role in driving growth and keeping customers loyal. Unlike many other retailers who offer an overwhelming array of products, Costco takes a different approach. They prioritize offering a curated selection of products, ensuring that each item meets their strict standards for quality. This deliberate focus on product excellence sets them apart and keeps customers coming back for more.
Costco also employs a liberal return policy. It is essentially a guarantee of hassle-free shopping. With their generous return policy, customers can return almost any item they've purchased at any time, making it feel like a risk-free investment. Members can even claim a refund on memberships at any time if they are not completely satisfied with the service, allowing anyone to try shopping at Costco risk-free.
Costco's website states: "We are committed to providing quality and value on the products we sell with a risk-free 100% satisfaction guarantee on both your membership and merchandise." This commitment to customer satisfaction sets Costco apart from other retailers and ensures a positive shopping experience for all members, further enhancing the value of their membership.
Kroger
Kroger has established itself as a shining example of adaptability, innovation, and a relentless dedication to customer satisfaction. Through its key practices and groundbreaking solutions, this grocery giant has elevated itself to a league of its own. Collectively, these factors solidify Kroger's position as an incredibly formidable force in the highly competitive retail market.
They understand the significant impact of customers' perceptions on their shopping decisions. That's why Kroger has fully embraced fresh food as their core platform. By prioritizing fresh offerings, they drive sales and gain a competitive edge in the industry since customers rank their fresh departments higher than any other large national retailer.
Kroger has truly mastered the art of delivering value to its customers. Their store locations are conveniently located, making it easy for shoppers to access their favorite items. They also go the extra mile by offering personalized shopping experiences through tailored recommendations and exclusive benefits through their loyalty programs. Kroger shows they understand what it takes to make a shopping trip exceptional and hassle-free.
This industry leader has dedicated itself to fostering connections with its customer base through exceptional customer service, tailored marketing campaigns, and an exceptional loyalty program. By consistently going above and beyond to meet customer needs, Kroger ensures that each interaction leaves a lasting impression. Moreover, the company invests in cutting-edge technology to enhance the shopping experience, demonstrating its commitment to continually improving and delivering unparalleled value to its valued patrons.
Home Depot
The Home Depot is committed to providing homeowners, contractors, and do-it-yourself enthusiasts with everything they need to enhance their spaces. Their commitment to excellence and ability to navigate challenging times has solidified their position as a go-to destination for all things related to home improvement.
Home Depot knows its customer base is a wide and varied mix, many of whom are not experienced in DIY and home projects. As a result, Home Depot has invested substantial resources in equipping its team with comprehensive product and project knowledge. Their expertise allows them to offer valuable advice, recommendations, and solutions to customers, elevating the shopping experience.
They've also invested in significant innovative technology to empower customers with additional self-help tools, including mobile apps and -enabled store navigation. Such as online ordering, augmented reality, and smart home solutions to stay ahead of the curve. Home Depot continues to adapt and evolve, focusing on providing exceptional customer service, expanding its product offerings, and embracing new technologies to maintain its industry dominance.
featured content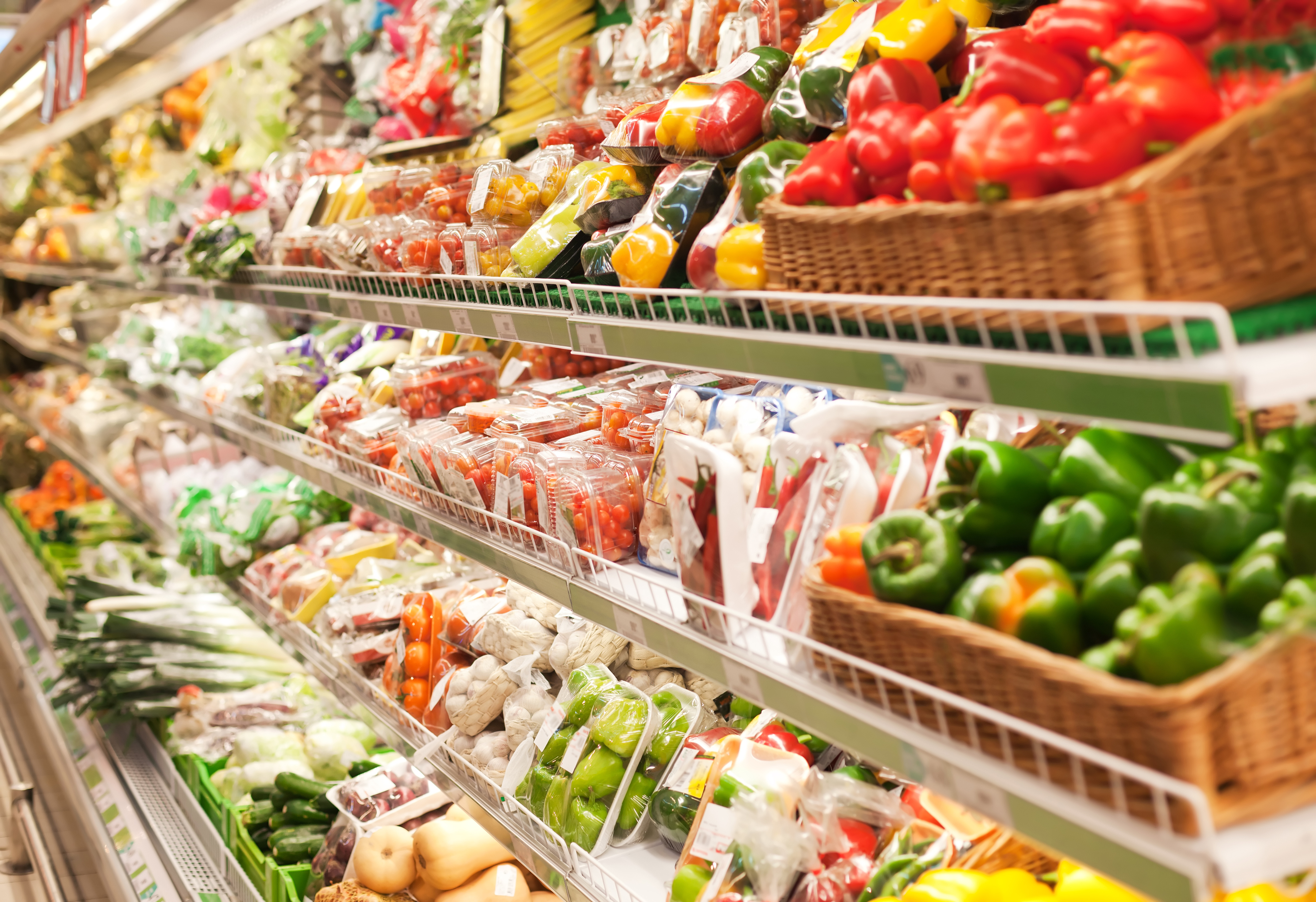 The key to improving fresh food inventory management is to unify the teams & technology of central planning & store execution. Learn why in this thought leadership blog between Movista and RELEX Solutions.