Industry Insights
Top 3 Emerging Brands in 2022 (CPG)

The battle among brands has waged for centuries. Most brands rise and fall like the passing of seasons, while others persevere through time and come to dominate their respective product categories. But occasionally, a new brand comes along and successfully strikes their flag into the retail turf.
The odds of one of these brave brands succeeding are low. CPG giants like Nestlé, P&G, PepsiCo, and others hold a tight grip on every product category in retail (Nestlé, for example, owns over 2,000 brands across 186 countries).
For a new, independent brand to succeed in this hyper-territorial environment, it must find and quickly fortify an overlooked niche. But more than that, it must have the operational foundation to bear the surge in sales should they successfully tip-toe their way around the CPG giants and into the safety of shoppers' carts.
The following three brands checked both of these boxes. The first two have since been acquired by the giants (if you can't beat 'em, acquire 'em), but all at least began as start-ups and are still fighting for their respective thrones, nonetheless. So, without further ado, let's take a look at the top three emerging CPG brands in 2022.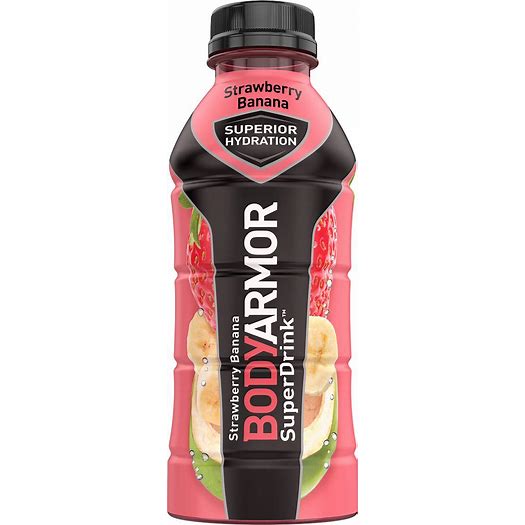 In 2011, CPG industry veterans Lance Collins and Mike Repole founded BodyArmor, a healthier, performance-oriented alternative to traditional high-sugar sports drinks. With early investors like Kobe Bryant, who purchased a 10% stake in the company in 2014, the company quickly took off.
It didn't take long to attract the attention of beverage giant Coca-Cola, whose own sports drink brand Powerade has long lived in the shadows of PepsiCo's ubiquitous Gatorade. Rather than see BodyArmor snag second place from them in the sports drink sector, Coke took matters into their own hands by buying a 15% stake in the company in 2018 and later purchasing the remaining 85% for a whopping $5.6 billion in 2021 (the most Coke has ever paid for a beverage brand).
Although Pepsi still holds 70% of the sports drink market share, BodyArmor is giving them an honest run for their money. Not only has BodyArmor surpassed Powerade for the number two spot, they were the fastest-growing mid-sized CPG company this past year. Pepsi is taking this rapid growth seriously too, as evident by their new lines of healthy, performance-oriented Gatorade drinks that compete directly against BodyArmor.
It's rare to see a start-up brand seriously challenge the throne for a longstanding CPG category, especially one as competitive as sports drinks, but if anyone has a chance of succeeding, it's BodyArmor (especially in light of Coke's acquisition).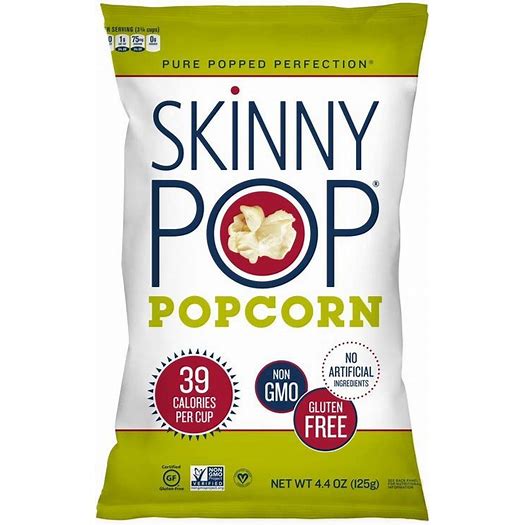 In 2010, popcorn entrepreneurs Andy Friedman and Pam Netzky created a new brand of healthy, dairy-free popcorn called SkinnyPop Popcorn (although the "healthy" claim is now much debated). After seeing success in local grocery stores and theaters near Chicago, they began signing distribution partnerships to scale their business.
SkinnyPop began a steady climb from that point forward: by 2012, they were in 4,500 retail stores; in 2013, they recorded $44 million in sales; by 2014, they were in 25,000 retail stores nationally and internationally. With numbers like these, it didn't take long for investors to take notice.
TA Associates, one of the largest 50 private equity firms in the world, acquired a majority stake in SkinnyPop for $320 million in 2014 and reincorporated the company under the banner of Amplify Snack Brands. One year later, Amplify went public. And two years after that, CPG giant Hershey Co. acquired Amplify for $1.6 billion.
Since Hershey's acquisition in 2017, SkinnyPop has steadily grown and expanded their product lines with new flavors and snack variants. In an internal statement from Hersey, in which they lay out their mission of building SkinnyPop into a "mega-brand", it's clear that SkinnyPop is after much more than the popcorn throne—they want the whole snack category.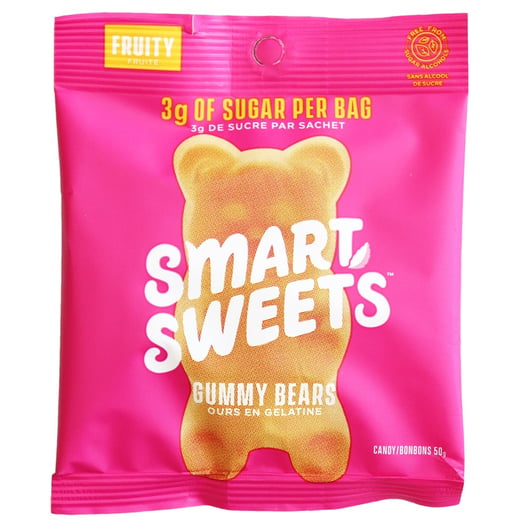 While Hershey attempts to expand their reign over the snack aisle, an up-and-coming brand called SmartSweets is slowly but surely growing their own share-of-shelf in the snack sector. Marketed as a health-conscious candy company (are you starting to notice a trend here?), SmartSweets is looking to disrupt the snacking industry.
Their journey began in 2016 when founder Tara Bosch set out to create healthier alternatives to traditional candies. After finding the perfect low-sugar gummy recipes, Tara hit the ground running and began delivering her product from store to store out the back of her overloaded hatchback.
After two years of hustling, and a successful appearance on Dragon's Den (the Canadian version of Shark Tank), Tara landed a partnership with health-conscious retailer Whole Foods Market and expanded nationally to over 20,000 stores. In 2020, SmartSweets generated ~$100 million in sales, solidifying themselves as one of the fastest growing brands in the nation and attracting the early attention of private equity firm TPG Growth, who acquired the brand for $360 million that same year.
As with the previous two brands, we'll have to wait to see if SmartSweets can continue their rapid growth in coming years. The closer these start-up brands get to the top of their respective categories, the more resistance they will face from category leaders. But if anyone can do it, it's them.
What we can learn from these top emerging brands
🤔
Launching and sustaining a CPG brand in today's retail landscape is quite the feat, which begs the question, how do brands pull it off?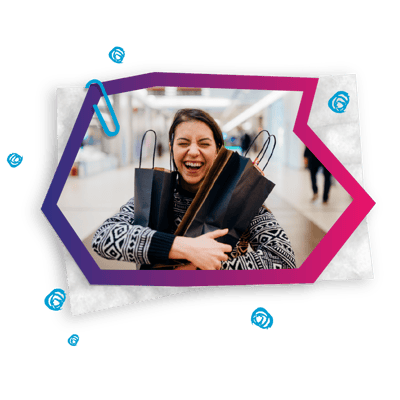 1. Don't underestimate your target audience
First off, it's hard to ignore that all three of the beforementioned brands leverage the health appeal in their marketing and product development:
BodyArmor is marketed as a healthier version of Gatorade
SkinnyPop as a healthier version of traditional popcorn
And SmartSweets as a healthier version of candy
Does this mean that all brands must be health-conscious to thrive in today's consumer environment? Not necessarily. But what it does mean is that you need a crystal-clear understanding of your target audiences and how they perceive your product in relation to category competitors.
Pepsi's Gatorade, for example, underestimated how much consumers—especially the athletes and active people who make up a large percentage of their customer base—care about what they put into their bodies, an oversight that BodyArmor gladly capitalized on. Had Gatorade paid closer to attention to their target audiences, they may have been able to beat BodyArmor to the punch. Instead, they're left doing damage control.
2. Don't underestimate brick-and-mortar
There's no question about it: the barriers of entry for brands are much higher in brick-and-mortar retail stores than they are online. It only takes a few minutes to start selling your product online, but it could take years to secure a partnership with a leading retailer.
For this reason, and many others that we don't have time to discuss, a growing number of brands are starting to sell their products exclusively through e-commerce. It's cheaper, you can cut out the middleman, and you have higher profit margins—what's not to love?
Well, although the barriers to entry are lower in e-commerce than B&M, the barriers to success are much, much higher. The challenge with e-commerce brands is that they must compete with thousands of brands for a very finite amount of consumer attention; in a physical store, you're only competing with a handful of other brands on the same shelf as you.
The problem, of course, is that getting into stores is hard. First, you must prove to retailers that your product will reliably sell well in their stores. Then, you must convince them that you have the operational bandwidth to keep your product stocked on shelves—especially if it sells well.
The first step is relatively straightforward: if you have a good product, good branding, good marketing, and a thorough understanding of your target audiences, you can sell a lot of product (especially with the aid of e-commerce). The second part, however, is what separates high-potential brands from the proven, emerging brands you see popping up on store shelves.
The key to achieving success in brick-and-mortar retail stores
🔑
Whether you're trying to squeeze your way onto store shelves or take up more real estate on said shelves, you must first have a strong operational foundation. That means being able to:
Minimize or outright eliminate out-of-stocks (also known as stockouts)
Consistently meet planogram and/or promotional requirements
Efficiently communicate tasks to field/store teams (either internal or third party)
Accurately track and measure in-store metrics across all store locations
The best way to achieve this foundation is to equip your team with a retail execution and merchandising software like this. A mobile-based execution software makes it easy for field teams and their managers to maintain shelf inventory so product is where it needs to be, when it needs to be there, day in and day out, no matter the scale.
You can either equip your own field teams with this software or partner with merchandising and/or distribution teams that already use it if you prefer to outsource your in-store execution. Whatever your situation, you can't afford to ignore the importance of operations.
Putting your brand in the best position to succeed in retail stores is much more difficult than it sounds. Instead of relying on multiple disconnected apps and platforms and texts and so on, choose a single software purpose-built for in-store execution that integrates easily with your other operational and workforce systems.
With the right retail execution and merchandising platform, you can handle whatever demand consumers throw at you and climb up the CPG category rankings.