Top 5 Holiday Shopping Trends for 2023: Navigating the Retail Landscape Amid Economic Uncertainties

As we edge closer to the 2023 holiday season, the retail landscape continues to evolve amid economic hurdles. Retailers might be concerned with 53% of consumers expecting rising inflation or an economic slowdown to impact their festivities. However, despite the current economic climate, 47% of shoppers plan to spend at least $500 on holiday presents this year.
The holiday shopping season is crucial for retailers, CPG companies, distributors, and merchandisers alike. Understanding the top trends that will shape consumer behavior and how businesses can navigate the impact of inflation and economic slowdown for a successful holiday season is essential. From the rise of omnichannel shopping to the extended shopping season, here are the top 5 shopping trends anticipated to make the most significant impact this year.
1. The Continued Growth of Omnichannel Shopping
The integration of online and offline shopping experiences is a trend that's here to stay. Over 50% of holiday shoppers look for the ease and convenience of buying online to avoid crowded stores, even when shopping locally. Retailers must invest in technology, bridging the gap between online and physical stores ensuring a consistent and convenient shopping experience.
E-Commerce
One key aspect of attracting seasonal shoppers is optimizing e-commerce platforms. This involves ensuring that websites are user-friendly, easy to navigate, and visually appealing. It is essential to have clear product descriptions, high-quality images, and a seamless checkout process.
User Experience
Enhancing user experience is another crucial factor in attracting holiday shoppers. Investing in platforms that provide customers with a smooth and hassle-free shopping journey across online and offline channels by implementing real-time inventory updates can improve both online and in-store profits, as 46% of shoppers report visiting a store's website to check inventory levels before going to the store.
Pick-Up Convenience
Convenient options like in-store pick-up or same-day delivery can significantly attract seasonal shoppers. These options provide flexibility to customers who prefer convenience and immediacy in their shopping experience. By offering these services, store and field teams can bridge the gap between online browsing and physical fulfillment while accommodating the various needs of different customer segments.
2. Emphasis on Value & Affordability
During economic uncertainty, customers set aside brand loyalty and start shopping around for better deals due to price fluctuations and rising inflation. This means that they will be looking for products or services that offer the best value for their money. Implementing new marketing strategies featuring discounted products and loyalty programs or negotiating seasonal partnerships between suppliers and stores for exclusive deals can help attract these value-conscious customers.
Loyalty Programs
According to one survey, 53% of consumers have joined a customer loyalty program to earn loyalty points, redeem offers, save money, or receive free products during special occasions. These programs offer incentives such as exclusive discounts, freebies, or points accumulation systems that can be redeemed for future purchases. Rewarding loyal customers for their continued support provides the value shoppers seek while building brand loyalty and driving sales growth.
Discounts for Days
Discounts have long been a popular strategy to entice shoppers into making purchases. Temporary price reductions or limited-time promotions can create a sense of urgency and incentivize consumers to take action. This not only increases sales but also helps create repeat buyers as customers perceive the added value they receive from these discounted offers.
Industry Collaboration
Collaborating with retailers by offering exclusive deals through partnerships can also be advantageous. This attracts more shoppers to specific retailers by passing the savings and discounts onto the consumers while simultaneously attracting a broader audience to other items at the featured retailer.
3. Personalization & Unique Experiences
In recent years, consumers have shown a strong preference for personalized products and experiences. This trend will continue in the 2023 holiday season as shoppers seek unique gifts that reflect individuality. The retail industry can capitalize on this by offering customizable options or curated product recommendations tailored to specific demographics or interests.
Targeted Marketing
One effective way to achieve this is through targeted marketing. Utilizing customer data and analytics to identify your target audience's specific preferences and interests can improve a shopper's likelihood of buying from your brand by 39%. This data can also create personalized advertisements and promotions through targeted email series, social media campaigns, or online ads that resonate with individual shoppers.
Product Recommendations
Curated product recommendations also play a vital role in personalization during the holiday season; this is especially useful for shoppers looking for gifts outside of their own personal tastes and preferences. Leadership can analyze customer browsing history, purchase behavior, and other relevant data points to suggest products that align with shopper's preferences. By providing curated recommendations based on tastes and needs, store and field teams can simplify the decision-making process for customers while also showcasing their understanding of individuality.
Customization
In addition to targeted marketing and curated recommendations, offering custom product options is another effective strategy for personalization. Allowing customers to personalize items with names, initials, or special messages adds uniqueness to their gifts. Whether engraving jewelry or monogramming accessories, these customizations offer an exclusivity not found in mass-produced products.

4. Buy Now, Pay Later Options
Flexibility in payment options is becoming increasingly important to consumers, particularly in the face of economic uncertainty. These "buy now, pay later" (BNPL) programs are especially popular amongst younger shoppers and those living paycheck to paycheck. Providing flexible payment options can make higher-priced items more accessible by spreading out payments over time, allowing shoppers to comfortably manage their finances while still being able to afford the desired products.
Larger Purchases
Integrating BNPL processes for the holiday season makes higher-priced items more accessible by allowing customers to spread out payments over time. When given the opportunity to divide payments into smaller installments, shoppers spend 50% more and typically make larger purchases that they may have otherwise hesitated on. Many consumers appreciate the flexibility and convenience of being able to choose a payment plan that suits their needs and can lead to an increase in repeat business. However, it is crucial for management to carefully consider which "buy now, pay later" providers to partner with. Choosing providers that offer secure and reliable services is important to incorporate these options effectively.
5. Exteneded Shopping Season
The traditional holiday shopping season is steadily expanding as consumers start their gift-buying earlier each year. While 41% of consumers report having started their holiday shopping as early as September, another 39% plan to complete their holiday lists before the end of November as they anticipate discounts and promotions throughout peak holiday months. Management should plan accordingly by extending promotional periods and creating enticing offers that encourage early shopping while capitalizing on last-minute purchases.
Limited Time Promotions
Utilizing enticing offers such as limited-time discounts can be a highly effective strategy for businesses looking to attract both early bird shoppers and those who prefer a more last-minute approach. Offering attractive incentives such as freebies or additional discounts can further enhance the appeal of these promotions as customers feel rewarded for acting quickly and taking advantage of the opportunity at hand. The key to making these enticing offers successful lies in the messaging and presentation. Clear communication about the limited duration or exclusivity of the offer is crucial to create a sense of urgency. This can be done through eye-catching signage, social media posts, email campaigns, or direct mailings.
In-Store Shopping Promos
By offering in-store only discounts or deals exclusively in physical stores, businesses can tap into the desire for exclusivity and urgency. Early bird shoppers are often motivated by snagging a great deal before it sells out. They are more likely to plan their purchases in advance and actively seek out these store only offers when doing their regular shopping. On the other hand, some customers prefer a more spontaneous shopping experience. These individuals are drawn to last-minute promotions because they feel they are getting an exclusive opportunity others might have missed. By creating an atmosphere of urgency and providing value through discounted prices or exclusive deals, companies can drive sales while simultaneously satisfying their customers' desire for savings and excitement.
The economic landscape may be challenging, but these trends offer retailers, distributors, and merchandisers a roadmap to navigate the holiday season successfully. As we look ahead to 2023, it's essential to understand the top trends shaping consumer behavior and how businesses can navigate the impact of inflation and economic slowdown. Remember, success in this holiday season isn't just about surviving the challenges; it's about leveraging them to your advantage.
featured content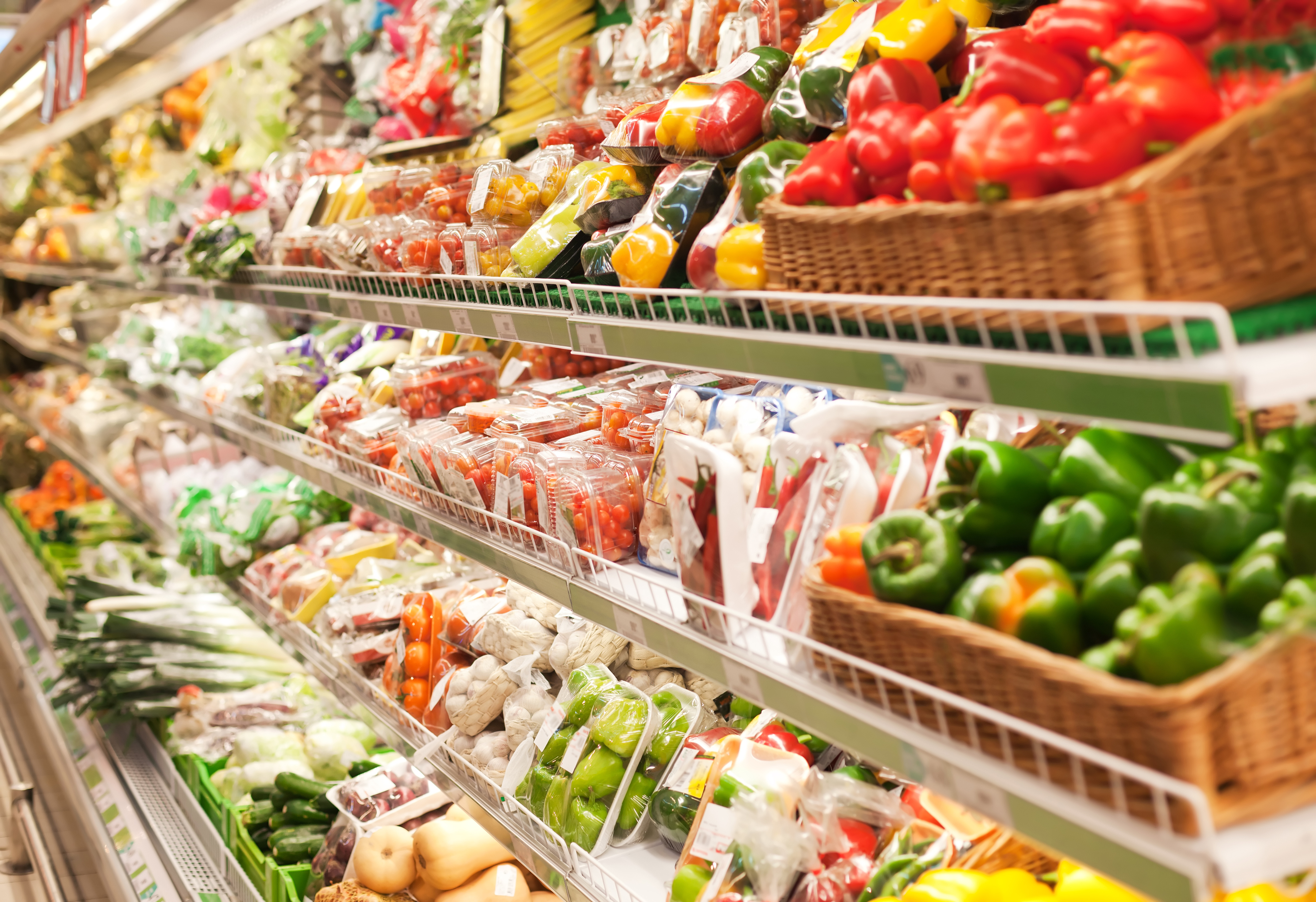 The key to improving fresh food inventory management is to unify the teams & technology of central planning & store execution. Learn why in this thought leadership blog between Movista and RELEX Solutions.