Visual Merchandising 101: Post-Pandemic Edition

Make no mistake about it: the in-store shopping experience has changed forever. While some of this is a direct result of the ongoing global pandemic, some of it is also simply an evolution in consumer behavior. Because the landscape is different, visual merchandising also needs to pivot.
In this post-pandemic edition of visual merchandising 101, we go back to the basics to help retail managers get it right.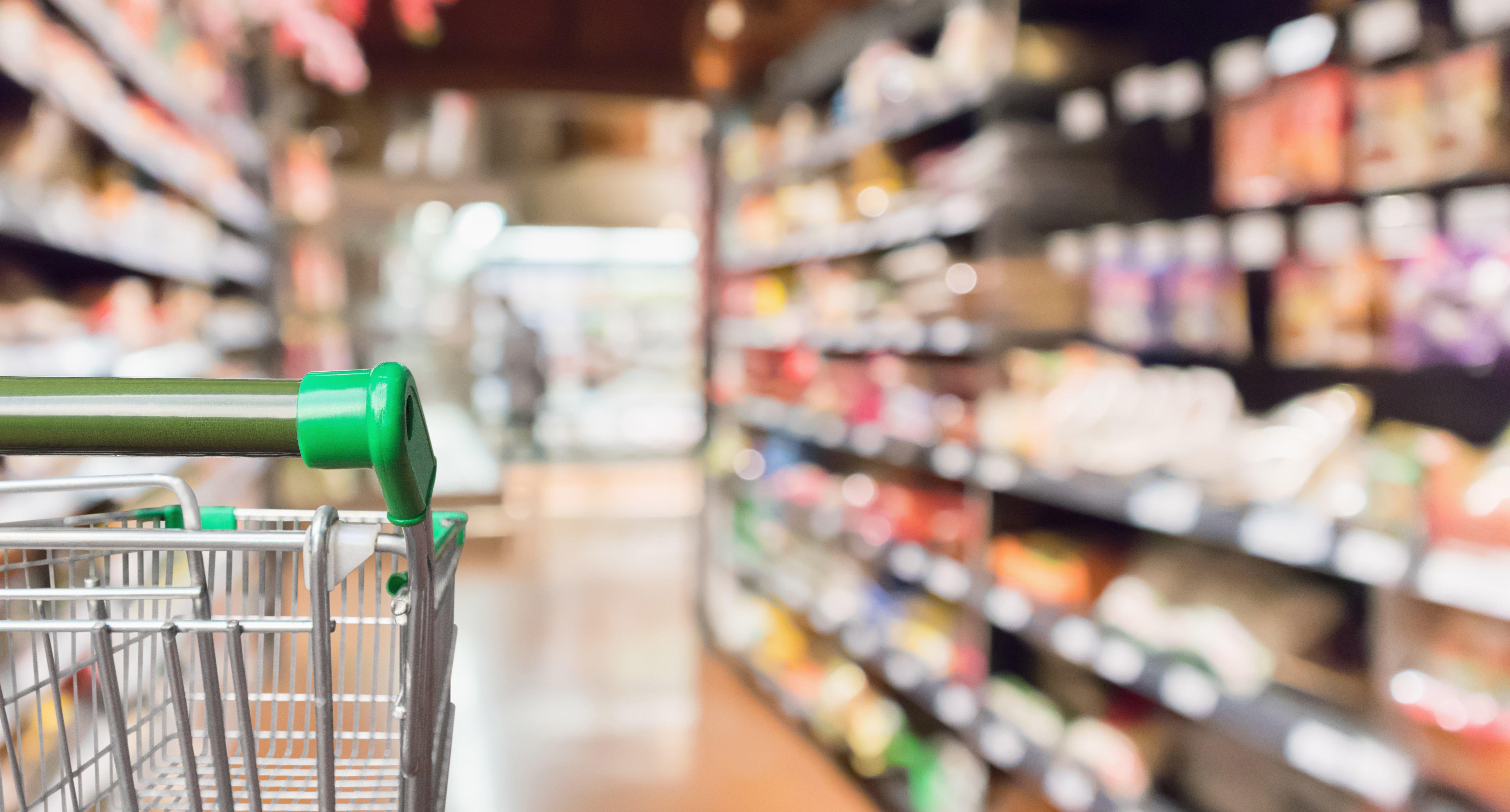 Visual merchandising: a definition
At its core, visual merchandising uses visual techniques to draw customers in. It starts at the sidewalk and continues through the aisles and check-out line.
Visual merchandising includes, but is not limited to:
Window displays

Floor layout

Lighting

Color

Demos
Why does visual merchandising matter?
Getting the in-store experience right matters now more than ever. As the world begins to open up, the National Retail Federation (NRF) reports retail sales growth between 10.5% to 13.5%. The US went from nearly two million consumers not buying a single piece of clothing in 2020 to over 60% of people saying they needed a total wardrobe refresh.
In grocery sales, consumers are returning to the aisles, expecting shelves to be stocked and perks of in-person shopping to be plentiful. With inflation rising, supply chains still backlogged and competition among retailers fierce, the battle for consumer attention is on.
Amid all these factors, visual merchandising is one of the most effective and easily implementable ways to make your product or store stand out.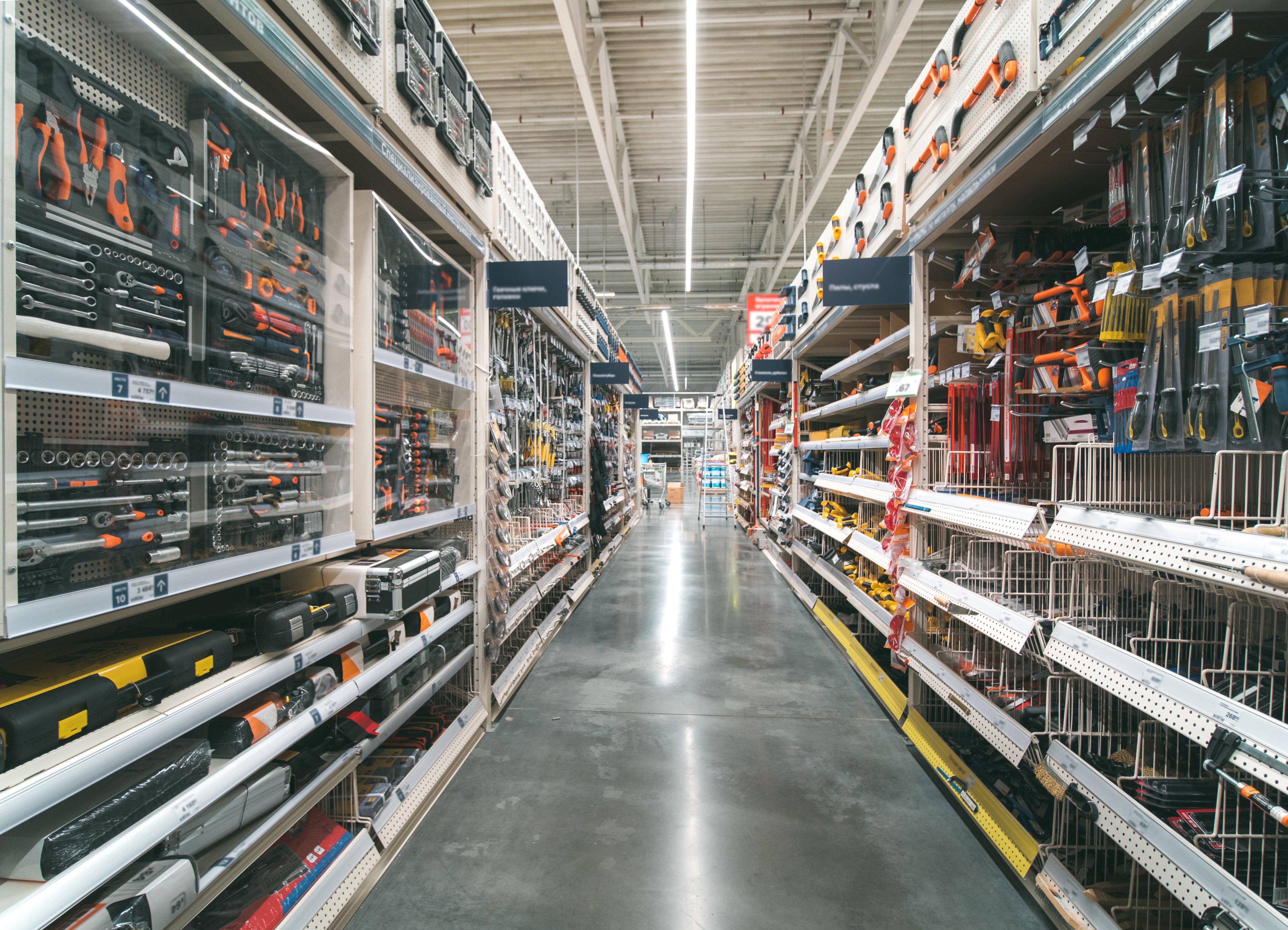 Seven steps to improve visual merchandising
Step 1: Begin on the sidewalk
In 2005, British designer Paul Smith opened a tiny boutique in West Hollywood. To attract attention and drive foot traffic in a town notorious for its love of cars, he painted an entire wall of the building bright pink.
The result?
It was a goldmine of user-generated content, with an estimated 55,000 visitors a year snapping selfies and posting them to their own (social media) walls. A simple pink wall has over 24,000 posts on Instagram alone.
You don't need to paint your building in neon colors, but you do need to consider just how you'll draw a customer's eye. Color, good window design and built-in opportunities for UGC (for example, adding wings to your window display) are great ways to help your store stand out.
Step 2: Direct the in-store flow
Once they're in, you don't want customers leaving when they can't find what they are looking for.
Better signage not only points customers in the right direction, but it also:
Connects the product in their hand with something else in the store

Suggests pairings or gives styling tips

Provides a deep dive into the product's origin

Offers additional information
Engaging signage keeps customers in stores longer, increasing their spending by an estimated 20 to 40%
Step 3: Design better displays
A lot can happen in the time between a customer approaching a display and walking away (about eight seconds). Visually appealing, eye-catching retail execution is the difference between a sale and a stalemate.
Color influences a customer's purchasing, as do consistent planograms across multiple locations. Your color merchandising strategy should build on your brand and your product while highlighting your wares.
Step 4: Offer up an experience
Customers emerging from lockdown are craving new experiences, and this holds true for retail too. Experiential marketing provides the opportunity for consumers to interact with a brand and a store (and the retail associates who staff it) in new ways.
Using AR/VR technology, retail locations can put the consumer in control of how they get to know their favorite stores all over again. This type of retail storytelling is critical to re-engage consumers who may have gotten used to getting everything they need delivered to their door.
A personalized shopping experience is also crucial. While there are some trends in retail that cover the majority of shoppers, it's critical that each consumer feels like an individual, not a mark to be exploited.
Step 5: Don't neglect the backstory
Speaking of stories, educated consumers are realizing that their goods have a life before they reach the shelves. They want to know and understand the origin story of what they buy.
If your company is committed to environmentally friendly practices, say so. Do you focus on goods that prioritize human rights and ethical labor practices? Shout it from the rooftops. Are your products handcrafted by local artisans? Tell their stories.
Consumers want their shopping dollars to support their internal moral compass. Help them feel good about choosing your store by using visual merchandising strategies that connect their heart with their spending habits.
Step 6: Join the phygital revolution
The phygital revolution is here, and it's going to require some flexibility. Retail teams need to combine the efficiency of online retail with a heightened in-store experience (hence, phygital = physical + digital).
Using digital tools in-store results in what feels like a boutique shopping experience. This might include things like interactive mirrors to "try on" different colors of a garment and concierge areas for IRL pick up of online purchases.
Phygital tools also make it easier (and more eco-friendly) for customers to return or exchange goods, and using them demonstrates how you value providing a thoughtful customer experience.
Step 7: Mind the stock
It's very simple: if a product is out of stock, you're going to lose the sale. Stockouts cause lost sales, but they can also result in:
Loss of consumer loyalty

A return to online shopping

Substituting ship-to-home products that eat into profit margins
Merchandising platforms are one of the best ways to keep track of stock in real-time. With the supply chain still struggling to ramp up as demand for consumer goods increases, knowing what's on hand, what's on the way and what's gone for good also helps with visual merchandising.
How merchandising software can help
While the above seven steps help you deliver on the promise of a better customer experience, they are a lot easier to manage with the right merchandising software.
A good merchandising platform:
Whether you are running at full capacity or still in the planning stages of opening, Movista's flexible retail execution software can meet you where you are.
Get in touch today to schedule your free demo.