Industry Insights
What are the Benefits of Retail Execution Software?

The retail industry runs on all sorts of software: inventory management, customer relationship management (CRM), payment processing, forecasting, enterprise resource planning (ERP)... the list goes on and on, and if you read for long enough, you'll eventually stumble across retail execution software, a widely recognized yet often misunderstood term.
What exactly is retail execution software? Where does it fit into the puzzle of other retail software? And what are the benefits of using one? Refill that coffee mug and let's find out.
So, What is Retail Execution SOftware?
Retail execution software is any set of digital tools (typically available in both desktop and mobile applications) that helps retail teams coordinate and execute work in brick-and-mortar stores. The most common types of retail teams who use this software include any organization with field reps who visit and service items in a store (e.g., CPG companies, merchandising service providers, and distributors) and retailers themselves (e.g., territory managers, store managers, and store associates).
When retail execution software first hit the market a few decades ago, it served two very specific needs: helping field reps execute more efficiently in stores and giving field team managers greater visibility of the work being completed in stores. Back then, field teams relied mostly on phone calls and clipboards to track, verify, and share performance. Retail execution software helped streamline and enhance this process via mobile-first digital tools.
Over the years, retail execution software has evolved to meet a much wider spectrum of needs and now serves not only organizations who complete work in stores but store teams themselves. While capabilities vary from provider to provider, here is an abridged list of the most common use cases for retail execution software:
Task management (manual and/or automated task distribution)
Scheduling (assigning reps to stores based on proximity and hour constraints, planning shifts for store associates, etc.)
Item management (a digital repository of SKUs that facilitates shelf-life tracking, reordering, and sales performance review)
Communications (1-to-1 and group messaging within an organization, a replacement for texts, phone calls, and emails)
Analytics (an easy way to track, interpret, and share employee and store-by-store performance, with granularity down to the SKU level)
Retail partner collaboration (a burgeoning capability that facilitates cross-organizational collaboration)
Ideally, a retail execution software will unify all of these capabilities into one streamlined desktop/mobile experience (like ours does), but many solutions out there require teams to use multiple apps for different functions, and some teams still rely on software that isn't built specifically for retail to help with retail execution (not recommended).
What are the Benefits of Using Retail Execution Software?
Because retail execution encompasses so many things, it's hard to concisely summarize the benefits of using a software dedicated to it (but we're going to try anyways).
Retail execution software helps a variety of retail teams plan, orchestrate, execute, and measure their store-related work. What kind of work, you ask? To adequately answer that question, we're going to have to break out the H4 titles.
These aren't all the benefits of a retail execution platform, but it's a great starting point:
1. Shelf Replenishment & Merchandising
This is a core function of every retail execution software. Both store associates and field reps (who act on behalf of retailers, CPG companies, or distributors usually) are responsible for regularly replenishing shelves and merchandising the items on those shelves according to planogram specifications. The goal is for these shelves to be well-stocked and well-maintained (visually speaking) around the clock, day after day.
Retail execution software helps with shelf replenishment and merchandising in a number of ways. For one, it can alert teams (both manually or automatically) when a particular item is at risk of being out-of-stock or, in the case of fresh, at risk of spoiling. It can then guide the appropriate individual(s) to the at-risk item with instructions for replenishment; the on-floor employee(s) can then document and submit their proof of performance directly through the mobile app they are using.
If there is a shortage of inventory in storage, some software enables frontline teams to place or request reorders for at-risk items right at the shelf. This capability increases speed-to-shelf (which lowers the likelihood of an out-of-stock occurrence) and helps to inform a company's broader inventory management strategy.
Without a dedicated retail execution software, retail teams struggle to stay on top of replenishment and must rely on inefficient processes to orchestrate and track work. We often think of out-of-stocks as a supply chain problem, but a large majority of stockouts actually stem from lackluster shelf replenishment practices. And there's no need to drop a statistic that affirms the importance of minimizing out-of-stocks: when products aren't on the shelf, they can't be purchased.
A whole host of costly problem stem from out-of-stocks, but you get the picture.
2. Store Audits
Store audits may seem like an outdated way to track and verify the quality of work being completed in stores, but it still plays a crucial role for most retailers, CPG companies, and service providers. Having visual confirmation of shelf quality, from promotional compliance to on-shelf availability, helps leadership maintain a high standard of execution, which is indispensable to a great customer experience.
Retail execution software streamlines the store auditing process by digitizing and unifying the work involved with store audits. Detailed instructions can be sent to a field rep through the mobile app (including survey questions); the rep can capture and submit photos through their mobile device; and leadership teams can analyze all of this data from one unified and organized interface. Insights can be easily exported and shared, and the quality of work in stores can be meticulously verified as frequently as desired.
3. Sales Enablement
Because retail execution software gives teams real-time insights into actual in-store product availability (as opposed to high-level estimates that fail to account for shrink-related losses), organizations are able to leverage this software to inform their sales strategy:
Which items are performing best in stores?
Are consumer buying behaviors shifting?
Do certain stores perform better than others?
How bad is shrink for a particular category?
These are just a few of the important questions that a retail execution software can help retail teams answer. For CPG companies and distributors, being able to answer these questions is especially valuable.
In order to grow share of shelf and maintain a healthy vendor relationship with retailers, vendor partners must be able to back their suggestions and decisions with accurate data. Item management and ordering plays a large role in sales enablement. Having a centralized, up-to-date repository of SKUs by store enables more efficient and strategic ordering.
4. Employee Activity Monitoring
It sounds very Orwellian, but it's not so sinister. Employee activity monitoring is necessary for all types of businesses.
Historically, organizations who rely on field reps to travel to and service stores have had very little visibility of the work being done, let alone the quality of that work or the performance of specific individuals. That's where retail execution software steps in.
With a mobile-first retail execution software, companies can gain real-time visibility of field rep locations, time-in-store vs time-on-the-road, work completed per visit, and more. These insights are critical for identifying inefficiencies and areas for improvement and help guide leadership teams in their decision making.
On the flip side, the right retail execution software can also enhance the work experience for field reps. Instead of relying on cumbersome processes to record and share their work, they can streamline these administrative tasks and spend more time focusing on meaningful work. It's really a win-win.
5. Optimizations
Most of what retail execution software does falls under the umbrella of "optimization," but there are three specific optimizations that are particularly valuable for companies with field teams: route, territory, and scheduling.
Servicing stores across the country on a regular basis and deploying field reps who live in varying proximities to the stores that need serviced is logistically challenging, to say the least. Numerous constraints must be accounted for in order to service stores in the most efficient and cost-effective manner:
Employee home location in relation to store location
Employee capacity
The frequency of servicing needed by store
Seasonal considerations
And more...
Due to all these moving pieces, it's nearly impossible for teams to optimize the sequence of store visits and the deployment of field reps without the aid of sophisticated algorithms. As of now, there's only one retail execution software (you guessed it) that provides companies with optimization tools for route, territory, and scheduling as part of its overall package.
6. Communications
Effective communication is critical for any retail organization. Whether between internal teams or with retail partners, clear and timely communication is crucial to ensuring that tasks are completed on time and to the highest standard. Retail execution software can help improve communication at all levels, improving efficiency, streamlining workflows, and facilitating collaboration.
With all tasks and communications in one place, team members can easily access the information they need to complete their work, saving time and ensuring everyone is on the same page. Not only does this increase the efficiency of overall task execution, but it reduces the risk of miscommunication or misunderstandings.
Improving team collaboration at all levels of task execution with a centralized platform for communication and task management allows teams to easily coordinate and share information, leading to better outcomes and improved performance. Real-time updates and notifications ensure everyone is aware of tasks or priority changes. This helps to streamline workflow by ensuring that your teams are working with the latest information and helps to reduce the risk of error due to outdated information.
featured content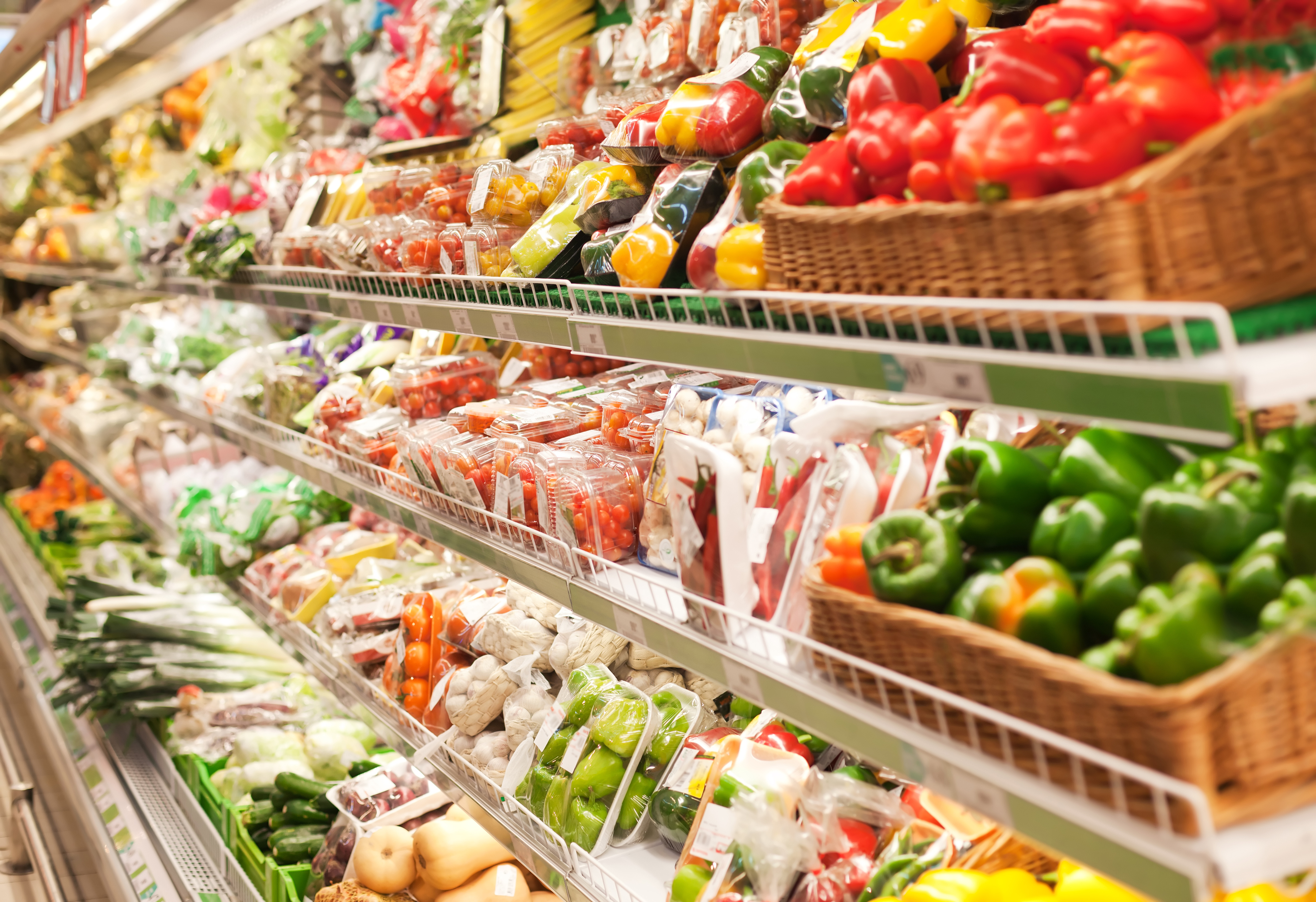 The key to improving fresh food inventory management is to unify the teams & technology of central planning & store execution. Learn why in this thought leadership blog between Movista and RELEX Solutions.