Industry Insights
What's the Deal with Private Labels? Let's Unpack


Definition ✍️
In retail, the term "private label" refers to goods that a retailer owns and sells (as opposed to an independent name brand).
In most cases, retailers hire third-party manufacturers to produce these goods. The retailer will either market the goods under a recognizable store brand name (e.g., Walmart's Great Value™) or under the guise of an independent name brand (e.g., Walmart's Equate™).
However, large retailers (like Amazon) sometimes bring manufacturing in-house, further blurring the already fuzzy line between private label and name brand.
The difference between private label and white label
Before we continue, let's get one thing out of the way: private label and white label are not the same things.
White label refers to the practice of a manufacturer selling unbranded goods to multiple buyers, who in turn rebrand the goods as their own (i.e., they slap a label on a product they didn't make). In the case of private label, however, the goods produced by a manufacturer are owned by and proprietary to the individual buyer.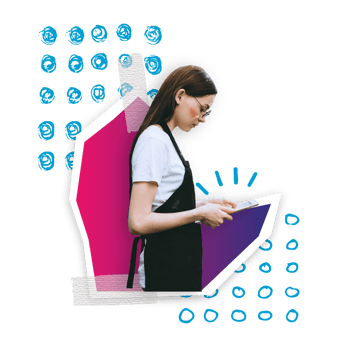 Why do retailers sell private label products in the first place?
Retailers have three primary incentives to create and sell their own consumer packaged goods:
Higher profit margins (no middleman)
Greater promotional and inventory control over the product (since they own it)
Potentially stronger shopper loyalty (with the ability to run loyalty programs)
You may be wondering how name brands feel about private labels; after all, they pay money to be in a retailer's store, only to have that retailer turn around and compete against them with store-branded products, usually by undercutting their prices.
The truth is name brands aren't thrilled about retailers competing against them, but it's complicated…
The awkward relationship between private labels and name brands 😅
Remember the pervasive awkwardness of your high-school years? That pretty much sums up what's going on between retailers and name brands.
Retailers frequently contract the same manufacturers of name brand products to create their own private label alternatives; the manufacturer will then make slight, usually negligible changes to the product so the retailer can legally call it their own (otherwise, it would be white labeling).
If you're a name brand who sells your product through a retailer and simultaneously manufacturers the private label product for that very same retailer, you may actually benefit from private label competition. What you lose in customer profits you make up for in manufacturing profit.
The only downside for the name brand is if they begin to lose too much market share to store brands, as manufacturing profits are thinner than in-store sales—or if the name brand does not have a manufacturing deal with the retailer, in which case private labels may as well be a competitor with a huge, nepotistic upper hand.
On the whole, retailers stand to gain the most from private labels, but they must tread lightly. Name brands still account for most in-store sales for most retailers, so retailers must balance their private label marketing efforts accordingly, especially in light of direct-to-consumer's growth, which is questioning retailers' longstanding leverage over name brands.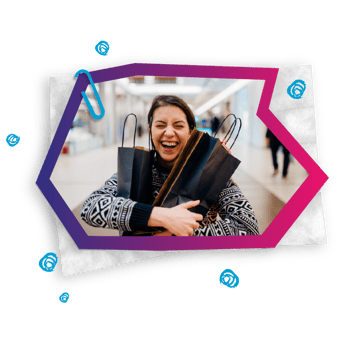 Are private labels growing? 📈
Oh, they're growing alright—we're talking table-salt-in-your-basketball-shoes kinda' growth. Despite the delicate relationship between retailers and name brands, and the lingering presence of D2C, private labels are grabbing CPG market share like candy.
In the United States, private labels have outperformed name brands in all but one of the past ten years and now account for a considerable 20% of all brick-and-mortar sales.
Trader Joe's is known today as a private label retailer, but they originally started with only one private label brand (a granola product) in 1972. Now, up to 80% of their products are store brands.
In 2005, Amazon only had a few private labels, but as of 2019, they owned over 100 private label brands encompassing 158,000 products in various categories.
The private-label bandwagon is gaining speed, and retailers are hopping aboard in troves. With these jaw-dropping statistics, it's no wonder why:
Seven of the top ten (and 21 of the top 50) highest-grossing CPG brands in 2019 were private label (yes, you read that right)
According to a 2020 survey of more than 1,200 United States consumers, a whopping 89% of shoppers either spent the same amount or more on private label goods compared to the previous year
Of course, the COVID-19 pandemic—and the supply chain crisis associated with it—has played some part in this growth, yet the trend is expected to continue in light of lingering supply chain issues and uncomfortably high inflation rates that are incentivizing shoppers to choose lower priced goods.
But there's a lot more to the story than that. Private labels are growing up right before our eyes.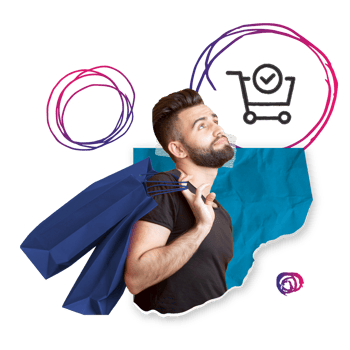 How Shopper perception of private labels is evolving
🧬
Historically, retailers have marketed their private labels as lower-priced alternatives to more premium name brands. As a result, store brands gradually gained the reputation of "lower quality" or "knock-off brands."
However, in recent years, retailers have placed greater emphasis on the quality of their private labels and inched further into "premium" categories. This pivot has had a positive and measurable impact on shopper perception:
In a 2019 survey by the Private Label Manufacturing Association (PLMA), two-thirds of respondents indicated that store brand products were "just as good if not better in quality than the national brand version of that same product."
And in a 2016 Australian survey, 65% of shoppers said they prefer private labels over name brands, up from 44% just six months prior.
Private labels are quickly shedding their low-quality stigma.
Yes, many private labels are still priced cheaper than name brand alternatives, but consumers are beginning to recognize that this price disparity has less to do with quality and more to do with larger profit margins that allow for lower prices.
private label branding strategy is Shifting
Retailers are getting better at disguising their private labels, to the point where only the most discerning shopper can distinguish between store brand and name brand.
Below are a few examples of stealth private labels ("stealth labels," if you will):
Good & Gather™ is Target's largest private label food and beverage brand, but you wouldn't be able to tell by looking at their packaging. According to a 2019 Target press release, G&G intends to provide "a wide range of food and beverage products that prioritize taste, quality ingredients and ease, at a great value."
Target doesn't explicitly state that Good & Gather is a "Target brand"—rather, they categorize the product line with the crafty distinction, "Only at Target."
Is it a store brand? Is it a name brand only sold at Target? For the ordinary shopper, it's almost impossible to tell.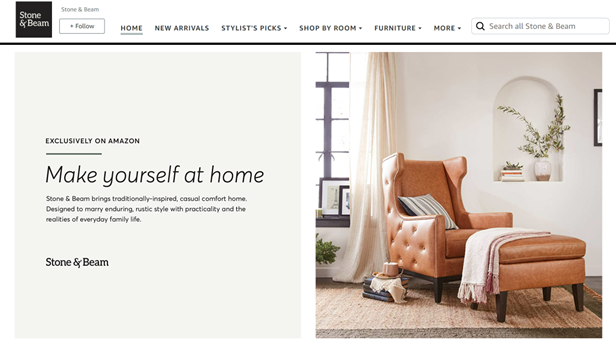 You won't find any smiling arrow logos on this high-end furniture line from Amazon. Like Target, Amazon doesn't explicitly label their private label as an Amazon brand; instead, they market it as "exclusively on Amazon," presumably to side-step potential "name brand" quality stigmas, even though these stigmas are declining, as evident by the statistics we covered earlier.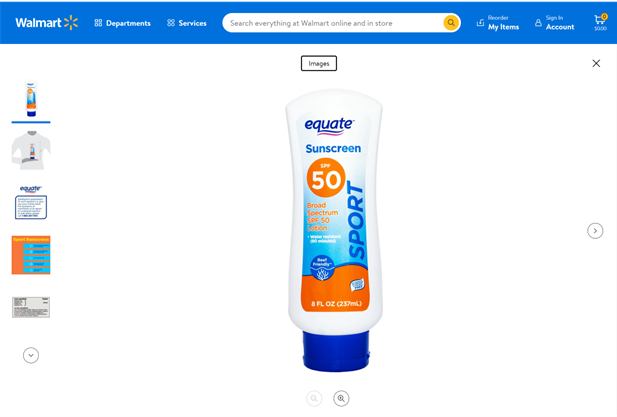 One of Walmart's most successful (and stealthy) private label brands goes by the name Equate.
Unlike the Great Value™ brand, Walmart makes a concerted effort to detach their store branding from this affordable line of health and personal care products. They also shy away from the exclusivity tactic used by Target and Amazon in the previous two examples; in fact, you can find and purchase Equate products outside of Walmart's stores and website (even on Amazon 👀).
The similarity between private labels and name brands
As private labels continue to grow, the line between retailers and brands grows thinner. Retailers and brands no longer exist independently of each other: retailers are brands, and some brands are even retailers (you have to admit, those Oakley stores are pretty cool).
But there is one uniting factor in the middle of this branding chaos, at least for brick-and-mortar retail: Whether you're a brand or a retailer with a brand, you must get your products on the right shelves at the right time, priced and positioned properly, every day at every store, while coordinating with numerous different workforces for final-mile execution.
If that process sounds challenging to you, you can go ahead and skip your next otolaryngologist appointment (that's an ear doctor, by the way). In-store execution has been a thorn in the side of retail teams for years, but it's time to grab those tweezers.
Movista created the ultimate platform for in-store merchandising and workforce management. Whether you're a retailer, brand, merchandiser, distributor, or any other kind of retail team, you owe it to yourself to check it out. You can even schedule a free demo below if you'd like to cut to the chase.
featured content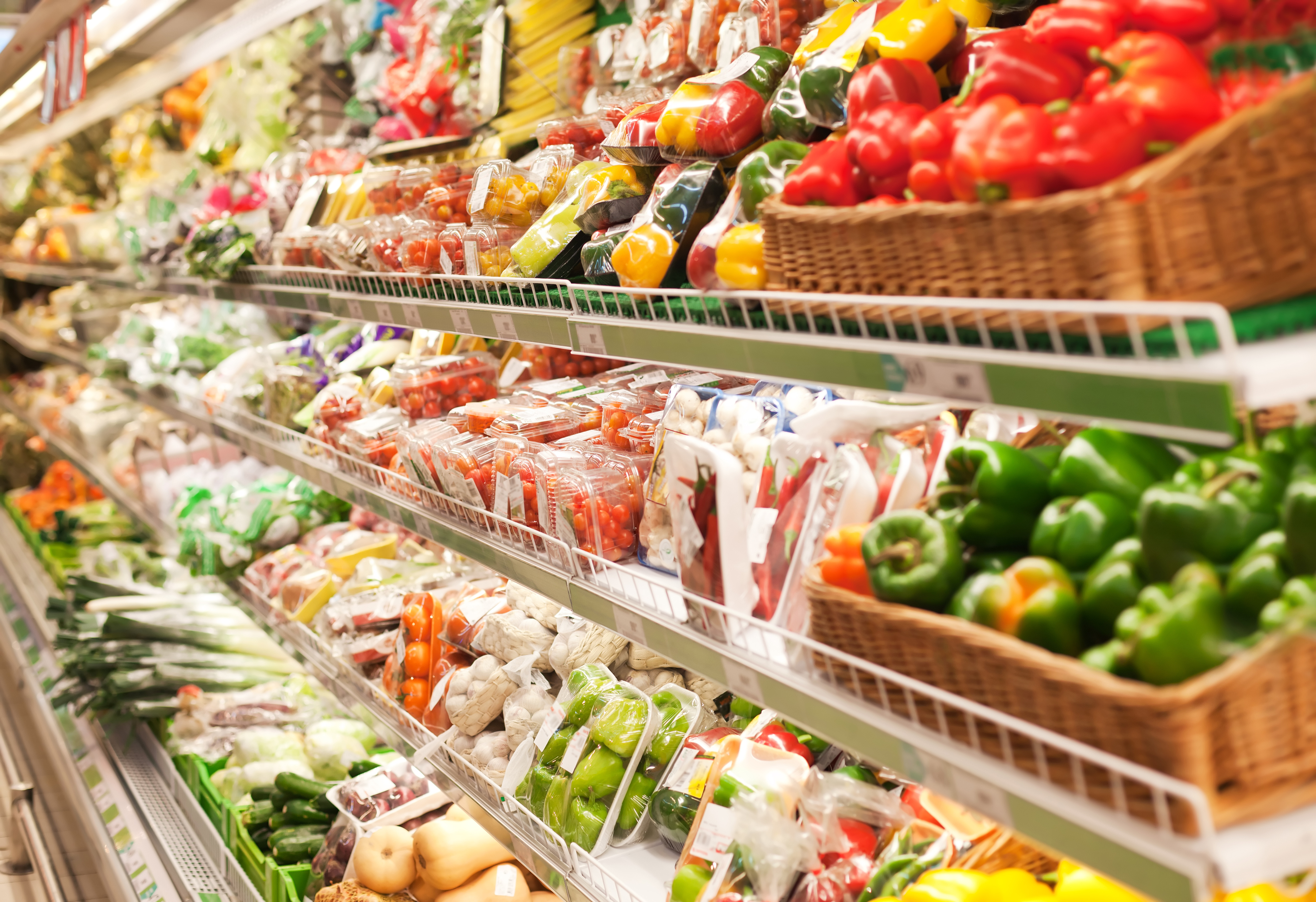 The key to improving fresh food inventory management is to unify the teams & technology of central planning & store execution. Learn why in this thought leadership blog between Movista and RELEX Solutions.