Retail Excellence
8 Best Planogram Software Tools: Free And Paid

A planogram is a critical merchandising tool for teams in the field. These detailed drawings of store layouts and displays can help drive sales, increase brand awareness, and maximize space. From comprehensive paid subscriptions to free planogram software tools, retail managers need options when it comes to creating planograms. We cover some of the best planogram software tools on the market to design planograms that move product fast.
The best planogram software tools
With so many planogram software options available, it can be difficult to know where to start.
It's best to take into account budgets and needs while evaluating different planogram software tools. We evaluated a variety of options across multiple price points and functionality to find the best options.
When ease of use is a priority, SmartDraw delivers by doing much of the leg work. Instead of starting with a blank screen, there are dozens of floor plan templates available for customization. Use the ready-made symbols for thousands of common products and easily align and arrange them perfectly.
Lastly, showing off your plan is easy with seamless Office and Google Workspace integration. Just a few clicks and your planogram will be available in a variety of common graphics formats such as a PDF or PNG. Using a retail execution tool like Movista? Plug these planograms directly into real-time tasks across teams.
Price: $9.95/month for a single user, $5.95/month for 5+ users
Shelf Logic was created with the mission to make planogram software simple and affordable. Available in several different editions, customers have the ability to tailor the software to their business needs.
Do it all from start to finish or utilize Shelf Logic features, including:
Planogram creation with reports
Product photography
Photo post-processing
Product measurement
Database creation
Custom planogram development
Shelf Logic boasts big-name clients, such as Toshiba, Kodak, Samsung, Goya, and Caterpillar.
Price: Various editions starting at $695
Another user-friendly option, Scorpion Planogram was designed with beginners in mind using drag-and-drop tools. Small teams can quickly become acclimated with this planogram software to begin visualizing store layouts. Plus, 3D renderings allow for a view of plans from multiple angles.
Like other options on this list, Scorpion offers software packages. This allows customers to pick and choose the features they need, customizing for personal use.
Price: Contact Scorpion for a live demo and/or quote
From small retailers to multinational chains and suppliers, Quant provides high-quality visualization and planogram tools. This software supports a range of different fixture types. Classic shelving systems, atypical gondolas, freezers, hanging systems, and table displays are all available for a retail leader's designs.
Perhaps one of the biggest benefits provided by Quant Premium is that there is no limit on the number of users in the system. This encourages everyone to participate in the planogram process.
Price: Various editions starting at $120/month
MockShop's planogram software makes it fast and easy to create flawless planograms. Users enjoy drag and drop functionality, as well as time-saving automated creation.
Through cutting-edge 3D technology, clients report a digitally streamlined process that is easy to follow.
Price: Contact Visual Retailing for a quote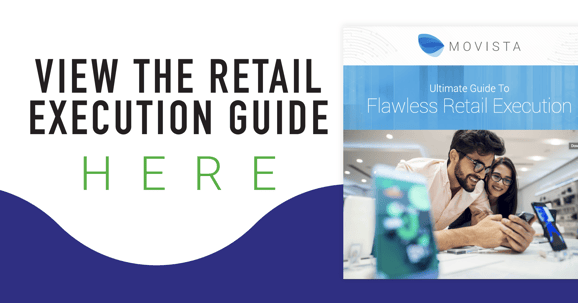 The best free planogram software tools
Budgets don't have to stand in the way of excellent retail execution. Free planogram software makes it possible to create digital designs without spending a dime. And, when paired with retail execution software like Movista, flawless displays happen flawlessly. Here are a few popular options.
No cash? No problem. DotActiv Free offers free data-driven planogram automation. Enjoy access to 40 products on a single drop planogram, as well as retail analytics. Custom dashboards allow users to visualize the space and understand how shelf space affects performance.
DotActiv Free also comes with easy-to-follow training videos that allow for quick learning. For access to additional features and support, such as expert account advisors, paid subscriptions start at $70 per month.
Price: Free to start
With more than 1 billion designs created since 2013, Canva has become a favorite for businesses around the world. While it is most often used for social media graphics, brochures, and presentations, the sky is the limit when it comes to this tool.
By starting with a blank canvas and using handy tools like grids, you can create a digital planogram. Plus, Canva makes it easy to collaborate with others. Invite your entire team to view and edit the projects you're working on.
For those looking for more resources, Canva Pro provides unlimited access to premium tools and content for just $12.99 per month.
Price: Free to start
Create beautiful data visualizations for free with Infogram. Without any monthly fees, you'll enjoy access to:
37+ interactive chart types
Up to ten projects
Up to five pages per project
13 map types
Online content publishing
Object animations
For those who want to upgrade, there are several subscription levels with additional features starting at $25 per month.
Price: Free to start
Excellence in execution
Once you've chosen your planogram software, it's time to execute on the new planograms.
Movista is a single comprehensive platform created to manage people, places, and processes. Deliver retail planograms within a mobile app that is interactive and instruction for field reps. They can follow step-by-step instructions, answer question-based prompts, and submit photos for review. With this level of functionality, all teams are empowered to deliver excellence.
Movista takes retail execution to the next level. Connect with us to learn more or schedule a demo today.