Industry Insights
How Retail Teams Can Overcome Supply Chain Disruptions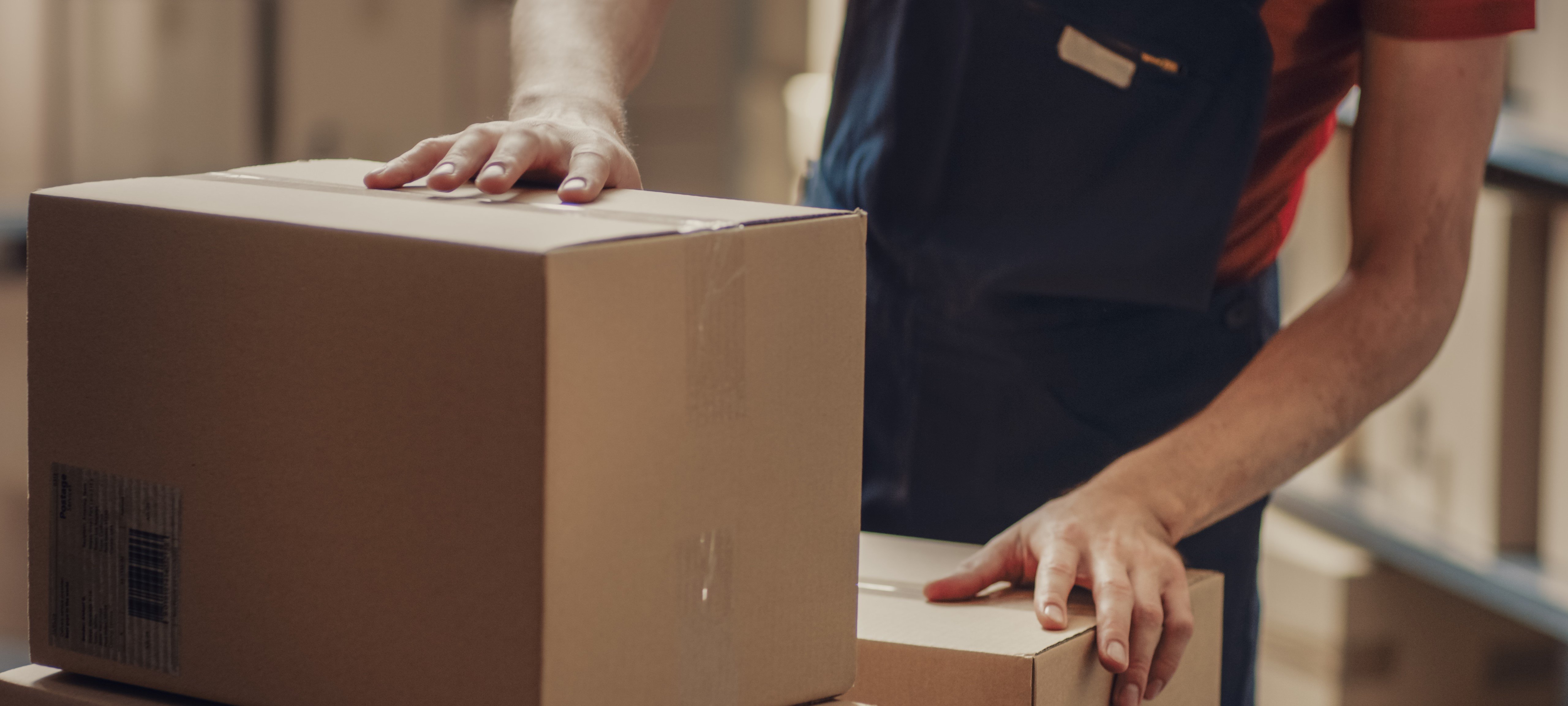 There isn't a whole lot retail teams can do to avoid supply chain disruptions, yet they are often the ones left picking up the pieces. Pandemics, extreme weather, foreign relations, and other unpredictable events have and always will affect the movement of inventory, resulting in costly out-of-stocks and dissatisfied shoppers. But there is a silver lining.
By leveraging technology that facilitates better collaboration and workforce visibility, retail teams can mitigate the downstream debris of supply chain issues and capitalize on available inventory. Contrary to popular belief, most out-of-stocks derive from poor shelf replenishment practices (not the supply chain). So without further ado, let's dive in.
The cURRENT STATE OF THE sUPPLY cHAIN
The current state of the retail supply chain is volatile yet on the path to stabilization. Many forces have disrupted the retail sector over the past few years, including the COVID-19 pandemic, the war in Ukraine, and extreme weather. Some retailers were forced to temporarily close their doors, resulting in a decrease in demand for goods and services. Most retailers had to re-evaluate their supply chains and find new ways to source, store, and transport products. All of this has had a ripple effect on the supply chain, affecting suppliers of both raw materials and finished products.
Primarily, supply chain issues result in out-of-stocks in stores and online, which leads to a poor customer experience. Retailers who are able to adapt and overcome these challenges will be well-positioned to grow their businesses stronger than ever, in spite of high inflation rates. Important issues that need to be addressed include managing product levels, maintaining good relationships with suppliers and distributors, and identifying growth opportunities through technological adoption.
The Impending State of the Supply Chain (According to Experts)
The majority of supply chain executives (75%) reported their company revenue was negatively impacted by supply chain issues in 2022, according to a supply chain survey by Carl Marks Advisors and SupplyChainBrain. More than half of respondents (53%) say it is unlikely for the supply chain to stabilize until 2024 or later.
Respondents reported having made changes in response to the pandemic, including diversifying suppliers, stocking excess inventory, investing in new technologies, diversifying supplier bases, and exploring alternate ports. They also reported these continued challenges to supply chain reliability:
Trade war with China (43% of respondents)
Impacts from the war in Ukraine (41%)
Labor disruptions (38%)
Resurgence of COVID (36%)
Extreme weather events (27%)
Retailers have the ability to control only one of these threats: labor disruptions. Technology can be helpful in planning and workforce management, workforce collaboration, and other critical frontline functions. All of these areas can help retailers mitigate labor disruptions.
Another area where retailers can improve is shelf replenishment. Research from the Grocery Manufacturers Association found that 70% to 90% of out-of-stocks are caused by inconsistent shelf replenishment. Here again retailers can use software, in this case to detect planogram non-compliance, so they can guide store and field reps to shelves that need attention.

How To Navigate Supply Chain Disruptions
Let's explore other ways retail teams can overcome supply chain issues. Building strong relationships with suppliers can garner more visibility into supply chains and allow retailers to plan for potential disruptions. Diversifying suppliers is another helpful approach, reducing risk and ensuring retailers can source the goods they need, even if one supplier is unable to meet demand. Retailers can adapt their strategies as conditions on the ground evolve.
Costco took extreme steps to manage its supply chain during late 2021 when it leased three container ships and thousands of containers to ensure more timely arrival of merchandise from overseas, keep items in stock, and hold the line on rising shipping container costs. The approach was successful and now, as container costs lower, the company is reducing its shipping fleet and returning to using outside vendors.
Aside from high-level inventory management strategies, there isn't much retailers can do to reduce out-of-stocks due to supply chain disruptions—however, they can optimize inventory they have. Retail execution software helps in-store teams manage available inventory, which can mitigate the effects of lingering supply chain problems.
The Importance of Workforce Enablement for On-Shelf Availability
Frontline workers in the retail industry are under immense pressure to keep up with inventory, product merchandising, and customer demands. This pressure, however, is one of the biggest growth opportunities for retailers. By reducing labor disruptions and enabling workers with tools and processes to meet customer demands, retailers can mitigate the ripples of supply chain disruptions should they persist.
Here are a few actions retailers can take to enable their workforces:
Communicate goals and objectives clearly:

A team cannot meet expectations if they don't understand them. Everyone must be on the same page, with clear communication of goals for the supply chain. In today's retail landscape, execution technology plays a critical role in facilitating this communication at scale.

Give your team the right tools:

For workers to be successful, they need the right tools. For teams operating in and between stores, these tools must have flexible tasking and real-time visibility. There are a number of software solutions that can help retailers track inventory levels, identify potential problems, and make changes in real-time. For example, a store associate can use

Movista's mobile app

to scan an empty shelf and learn everything about the missing item, including the location of additional stock.

Train the team regularly:

It's important that your team is properly trained on how to use the tools they have been provided. It helps to schedule regular training sessions so they can stay up-to-date on best practices and new features. Adopting retail execution software can minimize the amount of training required due to its automations and efficient interface.

Hold the team accountable:

Once your team has the tools and training they need, it's important that they are held accountable for results. With the right technology partner, you can gain real-time, in-depth insights into the work your frontline teams are completing in and between stores.
Explore steps for streamlining your retail execution and energizing your retail teams in our Quick Retail Execution Checklist.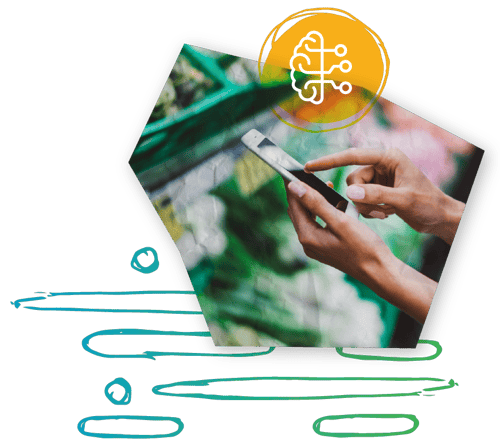 How Execution Technology Can Yield Better On-Shelf Availability
Retail teams must be proactive and take steps to improve their supply chain visibility, flexibility, and resilience. Software can facilitate improvements in inventory management and workforce enablement, both of which can positively affect the supply chain.
For example, retailers that send their own field teams to stores to manage in-store inventory and merchandising can use software to aid in auditing inventory. If the field representative notices a discrepancy between on-shelf inventory and the database quantity, they can record that discrepancy and immediately take action to minimize costly product unavailability.
Movista's retail execution software delivered a 14% improvement in labor productivity for retail giant Hallmark by supporting better visibility, faster delivery of insights, worker communication, and worker enablement. This combination of improvements led to more consistent execution and increased revenue for Hallmark.
To learn more about technology designed to enable retail teams, check out our guide on artificial intelligence. Or, contact us today for a demo to learn Movista's product helps retail teams execute better.