Industry Insights

"Who's in my store?"—this question has haunted retailers for decades. At any given moment, disconnected teams from across the retail ecosystem stroll the aisles of a retail store. Between DSD workers, third-party labor providers, and the retailer's own employees, the modern retail store has become an unruly beehive with no clear leader—a busy airfield without a control tower.
For decades, retailers got by with minimal visibility and control over these worker bees. But as the role of the store has evolved, and the line between brick-and-mortar and e-commerce has blurred, retail collaboration has become foundational to success—it makes or breaks modern retailers.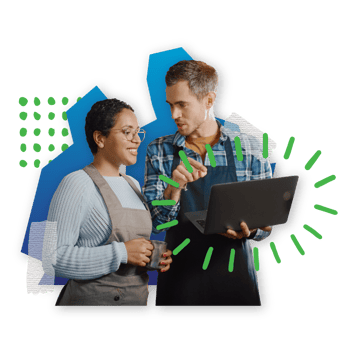 The Case for Retail Collaboration
Studies show that workers not employed by the retailer generate 25% of store unit sales and more than 50% of store profits. These percentages go even higher when you account for MSOs and other non-DSD suppliers. In other words, a retailer's fate rests upon the shoulders of people who don't even work for them.
If you brought that business model onto Shark Tank, Mark Cuban would laugh you out of the room before you could reach for your samples. But for retailers, it's just another day in the office.
This precarious relationship has motivated many retailers to prioritize visibility of third-party teams. Walmart, for example, implemented their On-time In-full policy (OTIF) back in 2017 to keep shelves stocked and suppliers accountable, but that only scratches the surface.
A 2021 IDC report found that 54% of retailers rank ecosystem collaboration among their top priorities for technology investments. But if you ask us, this number should be even higher (hence this highly persuasive blog post). Without efficient and effective retail collaboration, out-of-stocks increase, sales drop, and everyone suffers—especially retailers.
The Cost of Blind SPots
Out-of-stocks cost retailers as much as $1 trillion annually. Poor (and ultimately avoidable) shelf-replenishment practices—not a lack of inventory—cause an estimated 70-90% of out-of-stocks. Those numbers should be higher since they were all calculated before a pandemic-induced supply chain crisis and the tsunami of demand for home delivery and Buy Online Pickup In-Store (BOPIS).
Prior to the rise of BOPIS, retailers had little incentive to prioritize shelf placement and planogram compliance—that was the brand's job. But now that the retailer's own associates browse aisles to fulfill BOPIS orders, this laissez-faire approach no longer suffices. Improved collaboration and retailer-supplier visibility are necessary for increasing on-shelf availability (OSA) and reducing out-of-stocks (OOS).
If retailers can figure out a way to gain 360-degree visibility and control of their store—from front door to store floor to back door—they can minimize, or outright eliminate all these pain points. If they embrace retail collaboration, and convince third-party teams to do the same, they can turn their unruly beehive into a smoothly run airfield.
Want to learn more about retail collaboration? Download our free whitepaper, 360° Retail Workforce Management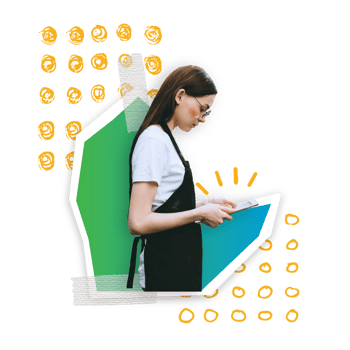 The Solution for Retail Collaboration
So, we've established that retail collaboration is important, but there's still one problem: how can you collaborate with teams who all use different retail execution platforms?
It's a big question with a simple answer. You need a single, unified retail execution platform that connects the workflows of all teams in your retail beehive. What you need is the WIMS Program.
What is the WIMS Program? Simply put, it's your answer to the all-important question, "who's in my store?". But less simply, it's a virtual control tower integrated into our retail execution platform that helps you oversee, collaborate, and communicate with all stakeholders, from internal associates to external field teams.
For WIMS to be most effective, you need to convince third-party teams to join the program. Thankfully, this is less difficult than it may sound. While the various workers flying in and out of your stores all have different priorities, they ultimately share the same goal as you: flawless retail execution and high sales. WIMS makes that goal more attainable for all parties.
Once you have connected otherwise disparate workflows, previously difficult activities become not only achievable but easy:
A single access point for past, current, and future supplier activity
Optimized labor planning and scheduling across the entire labor pool
Two-way communications across all teams
Automated tasking for anyone working in your stores
Instantaneous out-of-stock (OOS) alerts
Comprehensive ordering, returns, and inventory management


The increased collaboration and efficiency that derive from this workflow connection lead to:
Increased sales
Decreased OOS
Faster speed-to-shelf
Seamless proof-of-compliance
Reduced Selling, General, & Administrative Expenses (SG&A) and labor costs
Higher Lifetime Value (LTV), wallet share, and customer satisfaction scores
And lastly, a more flexible pricing structure (retailer- or supplier-funded)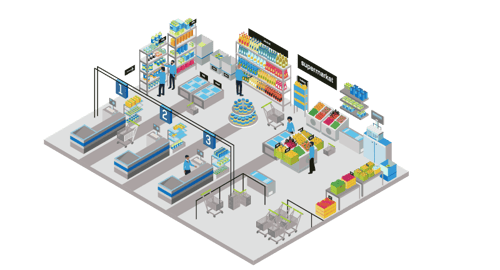 WIMS in Action: Retailer Case Study
Bullet points are great, but case studies with bullet points are even better.
One of our clients, a national supercenter chain, struggled with consistent retail execution and lacked visibility of store-level issues (which worsened exponentially with scale). These blind spots allowed costly problems to fester for weeks at a time before the retailer could identify, let alone rectify, them.
The root of their dilemma stemmed from one cause: disconnected teams. After connecting these teams through our platform, the retailer resolved their visibility issues and achieved previously unattainable numbers such as:
98.5% project compliance
13% increase in private-label share growth
2-point decrease in OOS
$2.5 million saved in monthly protected vendor funding
All of this was made possible because our client decided it was time to answer the question that many retailers are hesitant to confront: "Who's in my store?" Now, this customer can not only see who is in their stores but also effortlessly collaborate with those teams and stay ahead of timely problems.
The Future of Retail Work is Bright (and Connected)
Radically collaborative retail tools are the future of in-store work. Retail teams have remained siloed for too long, and the WIMS Program is uniquely positioned to remedy that disconnection.
With WIMS, you can finally step into the retail control tower and gain 360-degree visibility of all work and all teams in your stores. No more chaotic beehives. No more frenzied airfields. Just consistently flawless retail execution at scale.
featured content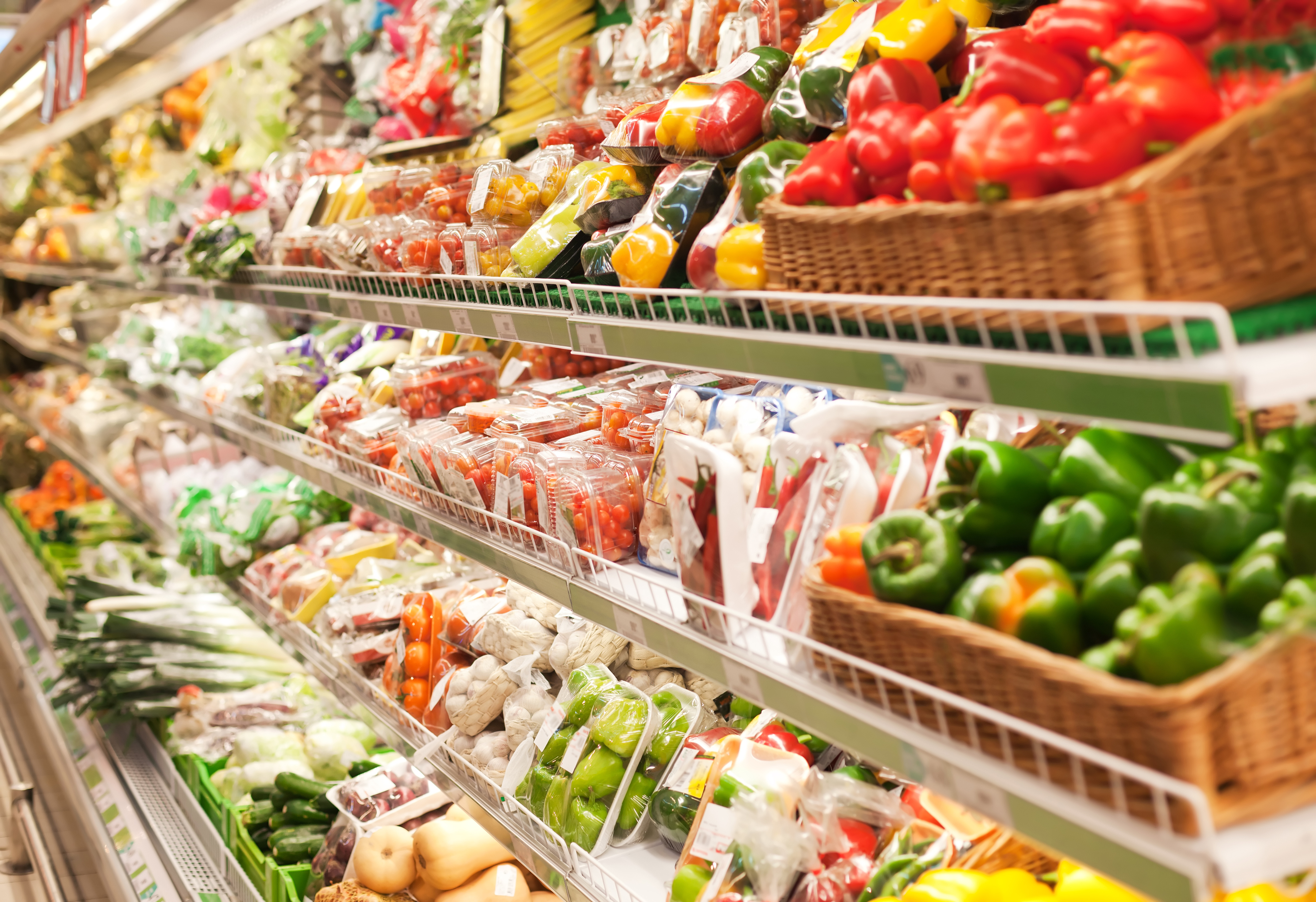 The key to improving fresh food inventory management is to unify the teams & technology of central planning & store execution. Learn why in this thought leadership blog between Movista and RELEX Solutions.