Transforming the Future of Work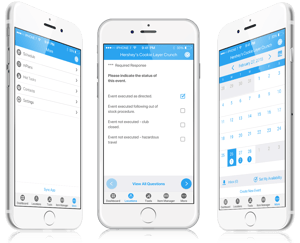 In their years of experience selling CPG products at retail, our company founders knew there was a better way to get work done more efficiently - and to share the actionable results of that work with leadership. When they didn't find one, they founded Movista. Eight years later, they're still passionate about finding innovative ways to help companies with a variety of challenges, from improved execution and task management to reporting.
Recently, we shared Part 1 of the 8th & Walton Conference Call podcast where Co-Founder and EVP, April Seggebruch, sat down with Jarrod Davis for a great discussion about Women in Technology.
ICYMI: Women in Technology: A Female Co-Founders Perspective
In Part 2 of that conversation, April talks about what drove her and co-founder, Stan Zylowski, to build their business in Northwest Arkansas.
"When we started Movista, we knew there had to be a better way to leverage technology to allow workers to be more efficient, productive, and ultimately execute at a higher level," says Seggebruch. "That was really our mantra when we started to go out and find technologies that would allow companies to do more better, quicker, and faster."
Visit 8th & Walton's Blog to read their post about the podcast - and listen to Parts 1 and 2, while you're there.
Like what you hear? Check out our podcast, The Stanish Inquisition, where our CEO, Stan Zylowski talks with other leaders about all things retail.