We scheduled an interview recently for April Seggebruch, Movista's EVP and co-founder to sit down with Jarrod Davis for the 8th and Walton Conference Call - and it turned into such a great discussion that Jarrod and his team have decided to split the podcast into two parts! In part 1, we learn more about the gender gap in the technology industry and get April's perspective on what we can do to drive change from within the industry.
Empowered Women Empower Women
April discusses the challenges she faces as a co-founder, from the struggle to recruit & have access to women who can fill technical roles, the boundaries women face in the industry at large, and the need for more female role models and connections in the tech industry.
"Technology is a tool to solve business challenges. It is not just semicolons and backslashes." –April Seggebruch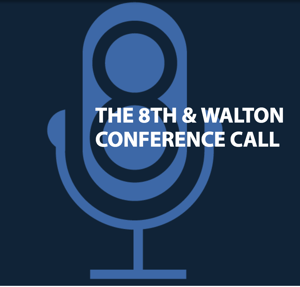 The Challenge to Raise Awareness
In the podcast, she acknowledges "The Awareness Challenge" facing young women today. "As young girls, we fear the unknown and question our abilities," says Seggebruch. "Young girls need to be given the reassurance that they can be successful in this role. More awareness needs to be built around women in technology."
According to Seggebruch, there are two important ways that this awareness can be built: First, from within college programs and how those colleges recruit. The second would be through companies creating more internal mentorship opportunities. We can all take active roles in how we recruit and guide women to successful careers in tech.
Related: The Top 5 Barriers Faced by Women in Technology
We also need to find more female role models in the industry. "You've got Steve Wozniak, Steve Jobs, Bill Gates... but today, there's not really a female role model to point to at this same level," says Seggebruch.
"We have to work together to create that role model that little girls can point to and say 'Hey, I want to grow up and be like her'." – April Seggebruch
Here at Movista, we're proud to say that women make up about 40% of our workforce. We've made a conscious effort to set women on the path to a successful career in tech. Some other NWA organizations Seggebruch points to, who are doing a great job supporting women in the tech industry are our friends at RevUnit, The Brewer Center, The NWA Tech Council and One Million Cups.
Give it a Listen!
Check out the podcast below to hear more from April Seggebruch about what it's like to be a woman working in technology, as well as her thoughts about what we can all do to balance the gender ratio.
Keep an eye out for Part 2, coming soon from The Conference Call with 8th & Walton, where Jarrod and April discuss how technology can solve business problems - specifically, how Movista solves problems to help businesses get more done.
Want to hear more? Check out our podcast, The Stanish Inquisition, where our CEO talks with other leaders about all things retail.