Retail Excellence
Your Guide To Software Used In Merchandising

Technology is constantly evolving, making it possible for nearly every industry to boost efficiency. Retail is no exception. In fact, the software used in merchandising is only getting better, making it an invaluable resource for teams worldwide. Simply put, retail leaders who aren't taking advantage of the best merchandising software are missing the mark. From task management to execution verification measures, adopting merchandising software helps to streamline nearly every retail process. Here's a breakdown of the best merchandising software used in stores today.

Best merchandising software
Getting to know the wants, needs, and expectations of customers has never been more transparent and accessible. Thanks to the many types of software used in merchandising, it's now possible to apply customer insights into retail store planning and merchandising.
With use of these types of retail merchandising software, stores can offer consistent and seamless experiences across shelves or multiple locations.
Retail execution software
Perhaps the most important software used in merchandising is retail execution software. For multi-location retailers or vendors, it can be a challenge to ensure strategy is implemented seamlessly across locations. Additionally, stores with high volumes of products rely on flawless shelf execution.
Retail execution software can help, with features like:
Real-time task management
Planogram execution
Retail audits
Analytics and business intelligence
Territory and field management tools
In most cases, this type of merchandising software rolls several tools into one easy-to-use platform. Movista is a great example. Combining the best retail execution functionality with core workforce management capabilities, Movista enables retail leaders to handle all of the above in addition to areas such as labor scheduling, expense reporting, time tracking, and more. Through Movista, retail managers drive operational excellence across teams and locations.
Planogram software
While people used to rely on a simple pencil and paper sketch, planograms have come a long way. These visual merchandising tools give retail teams a clear roadmap for design store displays and product placement.
Planogram software used in merchandising allows retail leaders to create clean and simple designs that are easy to interpret by teams in the field. With software, teams can digitally manage traditional planograms and the next-generation retail planograms many retail teams are turning to. Taking into account the diverse range of retail merchandising needs, today's planogram software helps to ensure that designs maximize space and sales with built-in tools.
eCommerce tools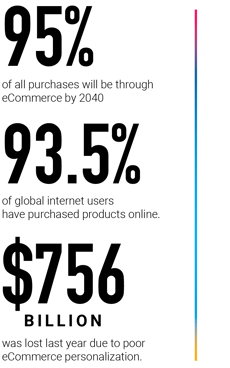 For many retailers, offering online sales is a game changer that boosts omni-channel revenue. With the right eCommerce merchandising software, the possibilities are endless. From adding and removing products to fulfilling orders, 24/7 operations are made easier.
The best eCommerce tools offer online:
Product catalogs
Ordering and return systems
Search bar features
Shopping carts
In short, eCommerce tools automate the processes necessary to run a successful online business
Inventory control software
Inventory control software allows companies to track product status and view historical sales information, making it possible to plan ahead. Further, it can prevent delivery delays and allow for timely fulfilment of orders. This real-time view of inventory and sales reports helps businesses of all sizes take advantage of automation.
Finally, all of these features come together to create a better experience for the customer. For example, the item manager feature within Movista can provide store teams with precise estimates on order fulfillment and re-stocking. In return, the customer enjoys a fuss-free in-store purchasing experience.
Payment processing software
Technology is convenience, especially in the world of payment processing. More payment options don't only make customers' lives easier--they make business easier too. With the right tools, businesses can cut costs by reducing billing-related issues and empower field teams to make purchases right where they are.
For example, Movista's Comdata integration allows retail leaders to authorize project costs on a location-by-location basis. With these payment tools, field teams can purchase supplies for in-store demonstrations and other tasks. Then, at the end of the day, card authorization amounts reset to zero to minimize liability.
What are the major benefits of software used in merchandising?
A 2016 study conducted by Retail Info Systems estimated that most retailers lose anywhere between $1 million and $30 million in sales due to non-compliant retail execution.
The best merchandising software makes retail execution flawless, across every sales channel.
For retail managers struggling to motivate large teams that are on the ground, merchandising software is a must. Software like Movista provide a robust platform to create a competitive edge.
The numbers speak for themselves. Companies using Movista report a:
98.5% successful on-time project completion rates
500% increase in project count
33% boost in team productivity
When all of the necessary tools are rolled into a retail merchandising software solution, retail execution is possible across every store location.
For example, Movista allows retail execution managers to track teams in real-time across territories. Plan and forecast labor accurately by placing the right employee on the job. From there, verify time and attendance with GPS tracking that provides insight into mileage and completed tasks.
While team members are in the field, access to planogram documents and photos are crucial. And once the job is done, employees can submit photos for verification to retail managers. Errors won't fly under the radar when each step is highly visible for every team member involved.
Merchandising software that works for your teams
All of the software used in merchandising should work seamlessly to drive sales that help you reach your revenue goals. Movista empowers teams with the tools necessary for excellent retail execution. From real-time reporting to team visibility, our software helps team managers stay "in the know" at every turn.
Are you ready to invest in retail merchandising software that will make an impact? Schedule a Movista demo to find out how we can help.