Industry Insights
CPG's Guide to Retail Execution (2022)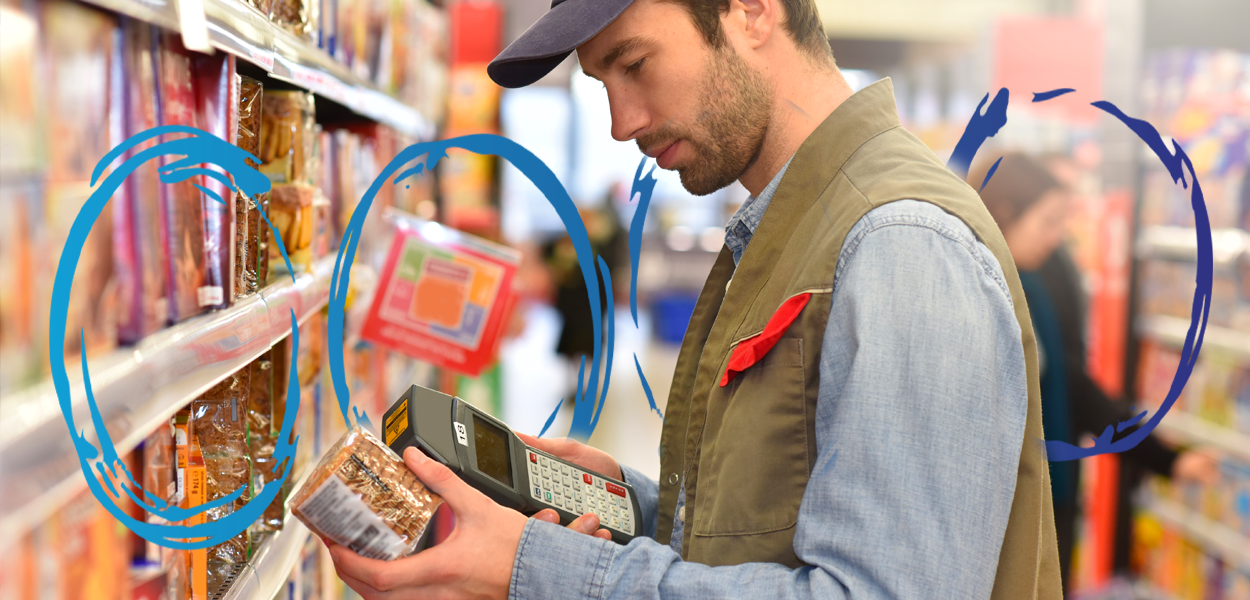 Retail execution is an industry term that refers to the full spectrum of in-store work completed by the various retail teams operating within a store (retailers, brands, merchandisers, distributors, gig labor, and more).
For Consumer Packaged Goods (CPG) companies—caught between the ever-changing needs of customers and stores—retail execution is a particularly difficult juggling act to pull off, especially when you throw e-commerce into the mix.
But fear not, CPGs, we'll guide you through today's retail jungle and help you avoid the most common pitfalls of retail execution.
Why Retail Execution Matters
Lackluster store execution costs CPG brands an estimated 25% of sales annually. Many companies have become content with certain inefficiencies because they think them inevitable, but this is rarely the case.
Most inefficiency problems stem from growing pains. The systems and processes that brands rely on to keep product flowing through stores may suffice for a low volume of locations, but as the number of stores increases, companies must consolidate these workflows to avoid veering off course to the point of no return.
Emails, texts, phone calls, clipboards... these words shouldn't be in a CPG worker's vocabulary. They're disorganized, unscalable, and compliance nightmares.
Instead, mid- to large-sized CPG companies should adopt retail execution software to centralize daily tasks such as communication, workforce management, task management, and more into one purpose-built platform for retail teams' needs. (It's not enough to use industry-generic workflow software—retail is much too complex for a jack-of-all-trades, master-of-none software to succeed at any meaningful scale.)
What to Look for in a Retail Execution Software 🔍
Every CPG company shares the same cyclical challenges:
Get products into a store
on the right shelves
placed and positioned properly, according to planograms if applicable
assembled if needed
priced accurately via print-out labels or digital labels
repackaged and reshelved in the case of returns
oh, and they must accurately track and forecast inventory levels in real-time to avoid out-of-stocks (OOS) and over-stocks (

which can be just as costly

)
All of that just to get products in front of shoppers... You could have the best visual merchandising and branding in the world, but none of it matters if you don't resolve these behind-the-scenes retail execution challenges.
Thankfully, many smart people have dedicated their time to making this process easier and more scalable for managers and field teams. With the right retail execution platform, you can turn these hurdles into stepping stones.
The ideal retail execution platform centralizes the following tasks:
Task management (stocking shelves, setting up promotional displays, capturing and submitting visual proof of performance, etc.)


Workforce management (easily collaborate with internal and/or external teams by roles, track work via GPS validation, optimize routes, etc.)


Communication (one place for compliant and efficient work conversation, from 1:1 messaging to group announcements)


Location management (easily view and manage all stores you operate within and the key contacts for each)


File management (securely house your files for quick and easy access/sharing)


Item management (a complete repository of inventory by quantity and SKU with optional in-app ordering functionality)


Reporting (real-time, intuitive, and truly accurate insights so you can reliably act on store data)


Usually, a retail execution platform has a mobile component. Administrators who work in the office will use the desktop version of the platform, while field teams who complete work in stores will use the mobile application.
The mobile component is what separates good retail execution platforms from great ones. The mobile app must be intuitive to meet the fast-paced nature of field teams. It also can't be dependent on internet connection: field teams must be able to clock in/out of stores and complete work regardless of finicky internet stability.
How to perfect your In-store execution
Once you have the right retail execution software in place, what then? A platform on its own isn't enough for you to thrive in stores, but it does place you in the optimal position to thrive (and to replicate that success going forward).
Below are some top-secret tips for getting the most out of your in-store execution.
1. Break Down the Siloes ⬇️
Despite the inherently collaborative nature of brick-and-mortar retail work, it's notoriously disconnected. Employees from retailers, CPG, merchandisers/MSOs, distributors, and more all complete interdependent work independently.
For example:
Retailers don't always know who's coming into their stores, when they're supposed to be there, or what work they're completing (let alone if they completed it successfully). And most of the time, they don't have an easy way of contacting the appropriate individual.


CPG brands often lack granular visibility of their store product. Unless they're big enough to adopt a direct-store-delivery (DSD) model, they must rely on third-party merchandisers or distributors to take care of it, which opens a Pandora's box of delayed insights, inefficiencies, and oversights (if the merchandiser isn't equipped with the right retail execution tool).


Merchandisers don't always have the information they need to complete work efficiently in stores: has the product they're supposed to shelve already arrived? If so, where is it? And who do they need to contact to find out this information?


These are just a few examples of common collaboration shortcomings in retail. With the right retail execution software, you can overcome these siloes and avoid the type of oversights that are costing you sales (and frustrating your teams). But even if you used multiple systems for workforce management and retail execution, it's well worth your time and effort to connect your workflows with other retail teams.
2. Leverage Artificial Intelligence 🤖
Centralized systems and processes and cross-functional collaboration will go a long way toward helping you achieve flawless retail execution, but it won't take you all the way there.
We mere humans only have so much time in the day, and so much brain capacity, to tackle the hurricane of tasks involved in store work. But with artificial intelligence, you can break through the glass ceiling and achieve unprecedented levels of efficiency—we're talking Willy Wonka level efficiency.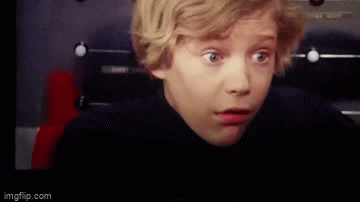 If you don't think your team could benefit from AI technology, we humbly invite you to ponder the following stats:
With the added efficiencies of AI, you can minimize or outright avoid these costly pitfalls.
Just imagine: your field rep walks down an aisle, pulls out their phone, opens their retail execution app, takes pictures of product for proof of performance, and the images arrive in your inbox on the desktop portal; then, instead of sorting through hundreds of photos on your own, image recognition AI filters the images for you, verifying planogram compliance and on-shelf-availability in a matter of seconds with near-perfect accuracy...
That's where retail execution is headed (and it only scratches the surface of AI use cases).
If you want to learn more about AI's growing impact on retail work, check out our new whitepaper 👉 Artificial Intelligence in Retail: The Emerging Role of AI in Store Execution
3. Enable Your Field Teams to Succeed 🏆
There's no doubt about it: retail has a labor issue.
When e-commerce entered the scene, brick-and-mortar hit the ground running and began rapidly evolving to satisfy consumer needs. This knee-jerk, albeit necessary reaction has created a diverse omnichannel environment that grows more complex with every passing day: curbside pick-up, in-store pick-up, direct-to-home shipment, augmented reality, "the metaverse"... the list goes on and on.
Don't get us wrong, this acceleration has been great for shoppers and the retail industry at large, but it has left frontline workers in a disorienting dust cloud. They have more on their plates than ever, and fewer teammates to lean on.
CPG companies have an opportunity to put power back into the hands of their field teams so they have the tools, time, and knowledge they need to complete store work.
How so? Start by improving the thing they use to complete work day in and day out (i.e., their retail execution software). Make it joyfully easy for reps to clock in and out of stores, communicate with key contacts, and submit proof of performance. Make it easy, and even enjoyable, for them to do their jobs.
Once you have that foundation, it's up to you to empower your teams. But we're not going to tell you how to do that, because we're just a software company 😉.