Retail Excellence
The Secret to Successful Retail Merchandising

What we're about to say may sound like a far reach, but stick with us: retail merchandising is an art form.
That's right—we said it. When shoppers walk down the aisles of a retail store, they might as well be strolling through an art gallery. Every product on the shelf is intentionally branded, priced, and positioned to elicit the desired effect in shoppers' minds, either consciously or subconsciously: "I want to buy this product."
And like all art forms, merchandising has many schools of thought:
What's the optimal shelf height and position for a product?
How much budget should you allocate toward displays and endcaps?
How do you best differentiate your products from others?
How do you win the shelf battle?


The uncomfortable truth is that there are no clear-cut answers to these questions, no universal solutions to maximize in-store sales. While there are generally agreed-upon best practices, shopper preferences are constantly evolving. The bullseye is always moving.
So, instead of wasting your time with another "ultimate guide to retail merchandising" that regurgitates the same overly-simplified maxims of "eye-level is buy-level" and "know your audience," we're going to give you practical advice for succeeding in stores—a single strategy you can implement right now, regardless of product category, organizational size, or any of the countless other variables that affect your merchandising efforts.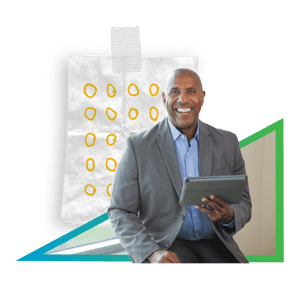 The sECRET TO BETTER rETAIL mERCHANDISING
All retail brands share one thing in common: they must get their products on the right shelves at the right time, priced and positioned properly, day-in and day-out. If you can't achieve this consistently, and at scale, you'll lose the shelf battle every time.
Yet, many product companies, including the merchandising service providers they partner with, hyper-focus on details like shelf positioning, packaging design, and promotional campaigns to squeeze the most revenue out of stores.
Don't get us wrong, these concerns are important—they can yield tangible improvements to in-store revenue—but there is an often-overlooked component to retail merchandising that practically guarantees higher revenue.
Retail Execution: THe Means to Merchandising Success
The term retail execution refers to the "how" of brick-and-mortar retail work:
how to get products in the right place on shelves
how to verify that placement to relevant stakeholders
how to coordinate and communicate with workforces
how to keep track of inventory and minimize out-of-stocks
In other words, it bridges the gap between strategy and implementation; it is the means by which retail teams carry out work in the most efficient and effective way.
Retail merchandising, on the other hand, refers more to the "what" of brick-and-mortar retail work, specifically in regards to strategy and implementation:
what is the best shelf location for my product?
what is the best branding?
what is the best pricing strategy?
As we have explained, these "whats" will vary depending on a number of factors, and they may or may not achieve their desired results. However, if you optimize your "hows" (i.e., your retail execution), you can maximize the success of your merchandising efforts independently of your strategy—whether you hit the always-moving bullseye or not.
By optimizing your retail execution, you raise your baseline for merchandising success.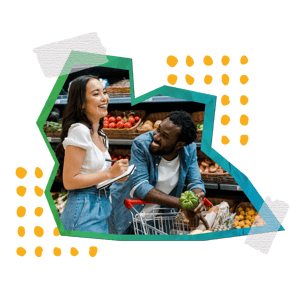 How to Optimize Your Retail Execution
Now that we've explained the importance of retail execution, let's talk about how you can go about optimizing it.
As anyone in the retail industry knows, bridging the gap between idea and implementation is not as simple as it sounds. Retail is a complicated and fast-moving ecosystem of disconnected workforces, and it is rife with operational challenges:
In order to optimize your retail execution, you first need a purpose-built tool that helps you overcome the above challenges; something that radically simplifies the management of your workers and the work they complete, no matter the scale.
What you need is a retail execution software.
What to Look for in a Retail Execution Software 🔍
Retail execution software acts as the bridge between strategy and implementation. For this bridge to work, it must address multiple operational needs.
1. Centralized Communications
Communicating about work through scattered text messages, hard-to-find emails, and cumbersome phone calls is not only inefficient but incompliant.
Look for a retail execution software that centralizes communications into one quick, secure, and compliant place. Ideally, your software will have a companion mobile app with built-in communication functionality that streamlines information exchange between the home office and field teams.

2. Robust Task Management
Task management may sound like a simple process—go do this thing by this time and report back when you've completed it—but there's much more to the story than that.
All retail execution software provides some level of task management, but they often fail to meet the real-world needs of field teams and their managers. Robust task management covers all the bases:
Photo requests and/or signature requirements for proof of performance
Mandatory or optional response criteria
Conditional questions
Estimated time of completions
Templates for recurring use
And much, much more
Even if you don't need all these functionalities, it is better to have more than you need than not enough, because only the latter prevents you from growing and improving.

3. Real-Time Visibility
Wouldn't it be nice to know exactly where your field teams are, what work they're completing, and when they completed it?
The right retail execution software can give you that level of visibility. No more acting on outdated numbers, no more wondering about your field teams' productivity.
Proactive merchandising is profitable merchandising.

4. Exceptional Service
Software is a living, breathing, and constantly changing thing. It must evolve alongside its users' needs and never lag too far behind. In retail, software must evolve especially fast.
When you choose a retail execution software, you're also choosing the people behind the software. You're counting on them to constantly inspect, maintain, and bolster the long and all-important bridge between strategy and implementation.
That is not a decision you should make lightly. Look for a team with years of experience and a proven track record of helping companies just like your own thrive in retail stores, and an around-the-clock customer service team that you can count on for support.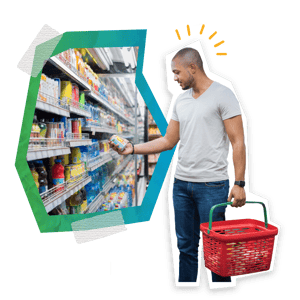 So... What is the Secret to Retail Merchandising Success?
One of the most reliable ways to optimize your merchandising is to optimize your retail execution (the bridge between strategy and implementation).
The best way to optimize your retail execution is by investing in a tool or software that is purpose-built for retail teams' needs. But not just any software, one that pushes you forward instead of holding you back.
With the right retail execution software, you can build an unshakable foundation for retail merchandising success.
That is the secret (but feel free to pass it along).
Want to find out if Movista is the right fit for your company? Schedule a free customized demo of our platform below.