Product Innovation
Using AI to Optimize Your Retail Execution: Three Tips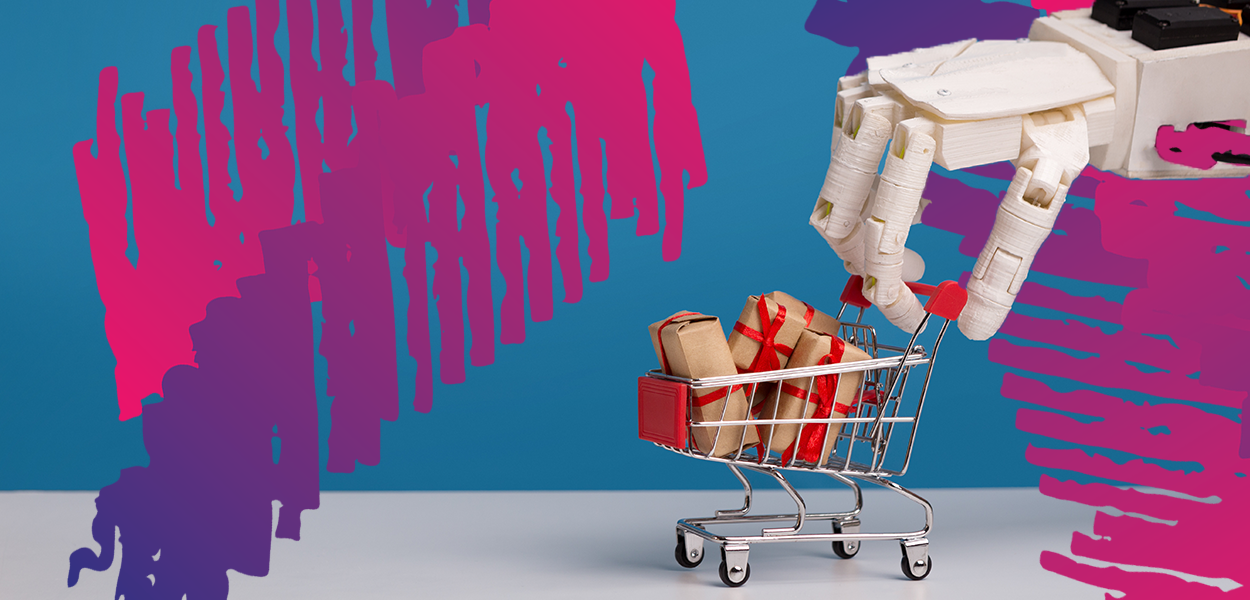 To the dismay of 20th-century sci-fi novelists, artificially intelligent robots have yet to take over the world. But to the surprise of retail teams, AI is reshaping in-store execution—and quick.
The global market for AI in retail is projected to reach $23 billion by 2027. Whether it's autonomous aisle-roaming robots or intelligent shelves, retail teams are turning to AI to optimize a variety of retail functions, and they all center around store-level execution.
AI's effect on in-store execution is such a big deal that we dedicated an entire whitepaper to it (you can read it in all its glory here), but if you want a bite-sized version, keep reading to learn how you can get the most out of AI for your retail execution efforts.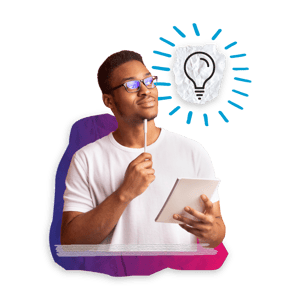 AI Optimization: What is It?
AI optimization refers to the strategic leveraging of AI to streamline traditionally manual processes. For retail, that means more efficient:
Inventory management

Route and schedule logistics

Labor management

And more
Benefits of AI Optimization in Retail Execution
Retail work involves large quantities of time-consuming, human-based tasks, making it particularly suitable for AI optimization. Field reps visit hundreds of stores, managers review thousands of shelf images, and store associates manage a constant flux of inventory—all tasks that AI can assist with.
When leveraged properly, AI opens the door to several improvements in retail execution, such as:
Better on-shelf availability (+8%)

Higher sales (+5%)

Better compliance (+10%)
Should Retail Teams be Worried?
👀
AI, in the most basic sense, seeks to improve conventionally human functions, so it's understandable if you are worried about its rapid growth in retail. But you shouldn't be. AI is most effective when it complements not replaces human processes. Take shelf inventory management, for example:
Without AI, store associates must roam from aisle to aisle, painstakingly recording inventory levels in hopes that their data does not become outdated by the time it can be acted on. But with AI technology such as aisle-scanning robots, on-shelf cameras, and/or smart shelves, in-store teams can effortlessly receive accurate, real-time inventory data, freeing their time for more important tasks like fulfillment and customer service.
Should retail teams be worried about AI? For now, and well into the future, the answer is no. If anything, they should be excited about the prospect of more efficient and effortless in-store work.
Why now? The evolution of the store
🧬
Thanks to retailers' willingness to evolve, brick-and-mortar sales still account for 87% of total retail sales and grew faster than e-commerce for the first time ever this past year. Stores are keeping pace with changing customer preferences by quickly adopting omnichannel shopping, gig labor, and e-commerce sites of their own.
This fast-paced evolution, however, has come at a cost. As the role of the store expands, in-store execution (from inventory fulfillment to workforce management) becomes increasingly difficult. Teams are stretched thinner than ever before, and consumer demands are at their highest.
That's where AI comes in. AI optimization gives retail teams the flexibility and efficiency they need to maintain flawless store execution amid a complex and ever-changing retail environment. One study found that AI optimization, for supply-chain functions alone, could save retailers $340 billion annually.
The time for AI in retail is now, and here is how you can get the most of it...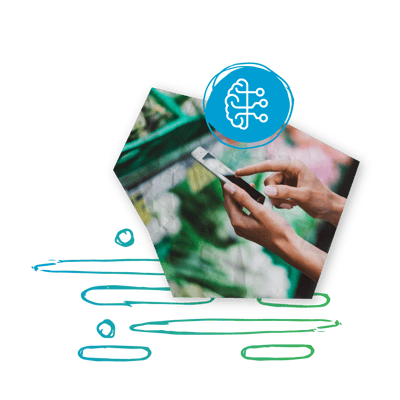 3 Tips for Using AI to Optimize Your Retail Execution
Whether you're a retailer, supplier, merchandiser, or distributor, AI technology can help you streamline your store execution. The big question, however, is how to implement it.
Here are three ways to get the most out of artificial intelligence.
Tip #1: Start With Retail Execution & Monitoring
A 2017 survey asked North American retailers to rank their highest AI implementation priority. 55% of respondents chose "optimizing the customer experience" as their top priority.
This focus on CX makes sense considering that customer preferences are driving the evolution of the store, but it is ultimately misguided. Due to the rapid evolution of the store, and the many strains associated with it, AI optimization for basic execution tasks such as inventory management and schedule optimization promises much greater ROI than purely CX-focused AI.
If you can't get the right products in the right places at the right time, day in and day out, there will be no foundation for a great customer experience. Mastering retail execution and monitoring is the first step to flawless in-store operations.
Tip #2: Embrace AI (Especially Photo AI 📸)
There are various use cases for AI, but photo AI (also known as image recognition) has the most immediate upside. In retail, photo AI leverages computer vision and machine learning to capture, process, and interpret in-store images, namely shelf inventory.
Both retailers and merchandisers can benefit from this technology. Retailers, for example, can employ aisle-scanning robots and/or on-shelf cameras to monitor both stock levels and planogram compliance in real-time, store-wide. Merchandisers can use mobile-based retail execution software with built-in photo AI to streamline their store audits.
Over $1 trillion in retail revenue gets left on the table due to inefficiencies, and only 18% of organizations have fulfillment accuracy rates of 95% or higher. Photo AI isn't just something that is nice to have; it's poised to revolutionize retail work.
Want to learn more about Photo AI? Read "Photo AI: The Future of Retail Execution"
Tip #3: Don't Forget About Collaboration
AI plays an important role in helping retail teams adapt to the store's evolution, but it's not infallible. As brick-and-mortar has expanded, retail teams have become painfully aware of the importance of retail collaboration, something which retail has long struggled to wrangle, and which AI cannot solve on its own.
Store teams, merchandisers, suppliers, and distributors tend to operate in siloes; they carry out store work independent of one another even though their successes depend directly on each other's work. Before the emergence of e-commerce, this disconnected workflow got the job done, but in today's retail environment, with more moving pieces than ever, teams must embrace cross-functional collaboration to manage the juggling act.
Without visibility and accountability, it will be impossible to achieve flawless retail execution, even with successful AI implementation. Retail execution software centered around collaboration can help teams resolve the blind spots that are holding them back.
Take your retail execution to the next level 🚀
If you'd like to learn more about the role of AI in retail execution, you can read our in-depth whitepaper here. When you're ready to resolve your blind spots and streamline your work, get in touch with Movista for a free demo.