Industry Insights
3 Ways Technology Solves Retail Inventory Challenges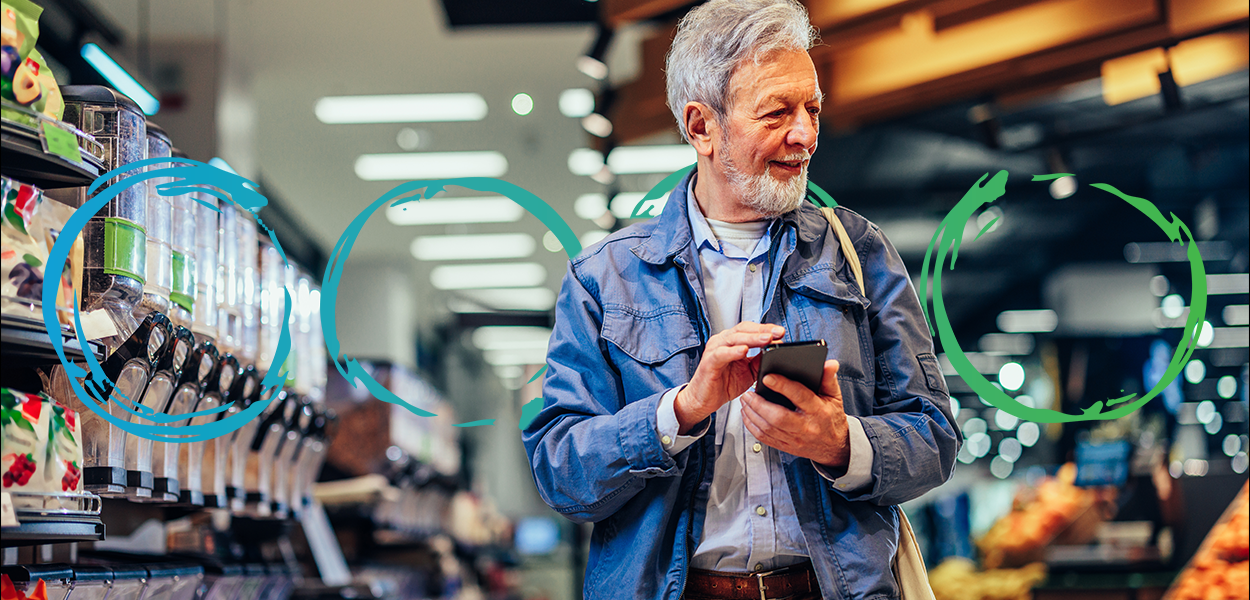 Inventory management is an age-old challenge that has only grown more complex with time. As the role of the store expands and supply chain issues persist, retailers and their vendor partners must better coordinate with one another to avoid retail inventory distortion and better serve customers.
Inventory challenges also can have downstream effects on share value, as we saw when Nike shares dropped 10 percent last month after it warned of a profit margin squeeze from widespread markdowns due to excess inventory. Nike's challenges offer a glimpse into what other brands are facing as they manage distribution channels strained by supply-chain uncertainties, lower consumer spending amid inflation worries, and dwindling sales in overseas markets, where pandemic lockdowns have slowed demand.
Many retailers are adopting technology that is designed to ease inventory management by empowering and connecting suppliers, service providers, and their store teams—who historically have operated in silos. Here are three ways technology can solve retail inventory challenges:
1. Optimize What You Can Control (20-Yard Rule)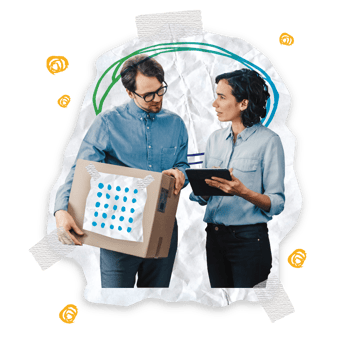 More than half of surveyed supply chain executives do not expect a "return to a more normal supply chain" until the first half of 2024 or beyond, according to a July 2022 survey from Carl Marks advisors. More than a third (39%) said they invested in technology to adjust their supply chain strategies during the pandemic.
While you cannot control pandemic lockdowns or natural disasters that affect your supply chain, you can implement technology that helps you optimize the handoff between supply chain and implementation, the final 20-yard "red zone" that makes or break on-shelf availability.
Out-of-stocks and overstocks (known collectively as "inventory distortion") cost North American retailers $349 billion in lost sales in 2022 alone, according to new research from the IHL Group.
While supply chain disruptions account for a significant portion of these lost sales (around $129.2 billion), a surprising amount can be attributed to other factors such as overburdened labor ($63 billion) and poor shelf replenishment practices (retailers were able to recapture $15 billion in lost sales during 2020 through better systems and processes alone).
This final factor in inventory distortion (store systems and processes) can be immediately improved upon, regardless of the supply chain, with the right technology investment. That is why retailers are doubling down on retail execution technology; it empowers them to take at least some of the fate of their store sales away from the supply chain so they can put it back into their own hands.
2. Connect the Entire Store-Workforce Ecosystem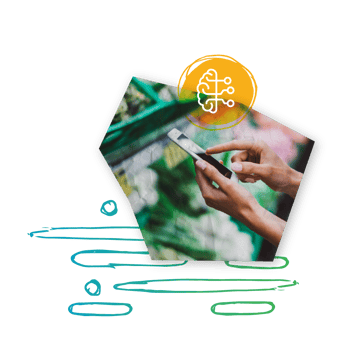 With the sheer number and variety of SKUs in a store, retailers face ever-increasing challenges to properly manage and track inventory. This challenge becomes exponentially more difficult as the number of stores and vendor teams increases.
Issues like phantom inventory, theft, imperfect inventory audits, and errors recording sales or returns are costly issues on their own, but they are more likely to manifest when you are managing numerous stores across a large footprint. Multiply those issues across multiple locations and you may soon find yourself watching millions in sales walk right out the door.
The right retail inventory technology gives you the power to connect with in-store teams on the ground and/or with the merchandising service providers (MSOs) you partner with for in-store execution. Using software solutions designed to support real-time communication and visibility at the store-floor level, you can minimize inventory distortion by addressing the root causes.
3. Empower In-store teams to identify and resolve issues AT THE SOURCE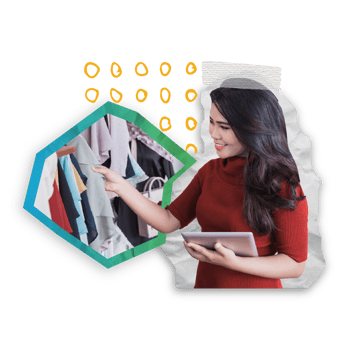 Of all types of retail teams, the frontline workers who are stocking and merchandising inventory are the ones best positioned to catch retail inventory issues early on. Giving these teams the power to identify and resolve inventory issues at the root (which is what Movista does) can culminate into huge savings and revenue gains downstream, especially when you add automation into the mix.
You'll gain greater visibility into what is happening with inventory in stores, and your store teams will have the power to take action quickly. Equally important, your customers will experience better service because store associates will be spending less time on tasks and can have more time on their hands to serve customers.
Retailers who use Movista, a unique in-store execution software for all retail teams, can track suppliers' products in-store, send inventory alerts directly to the appropriate teams, follow up on tasks, and send confirmation messages to relevant stakeholders once tasks are complete.
With the data technology provides, you can generate insights that can help you improve demand forecasting, identify new products of interest to customers, or implement better pricing strategies. These insights help you improve the customer experience and gain insight into risks and opportunities, so you can make better decisions.
Technology Generates Nearly 4x ROI for Grocery Chain
👀
One national grocery chain deployed retail technology to manage, track, replenish, and report inventory levels. They had been relying on disconnected, time-consuming, and manual methods to manage in-store retail work, which meant that their already busy (and stretched thin) store teams were overloaded with responsibility.
These manual processes increased the potential for errors and obscured the grocery chain's visibility into product availability on the shelf and in the stockroom. By adopting Movista as their store-tasking solution, they were able to drastically improve:
On-shelf and back-room inventory accuracy

Labor productivity

On-shelf availability

Task completion rates
All of this because they implemented one simple yet powerful retail technology.
Download the full case study here
Carefully Consider TECH Capabilities
Once you make the decision to apply technology in your retail operations to improve inventory outcomes and customer experience, take the time to evaluate your options carefully, as there are many companies offering technology solutions for store teams, but not all are created equal.
Be sure to consider your existing inventory workflow and look for a technology partner that can work with and improve the processes that already are working and make it easy to eliminate workflows that are problematic for your team.
Here are a few capabilities to look for:
Planning tools that allow for real-time retail tasking and scheduling

Enhanced management visibility to ease coordination with territories, teams, schedules, and projects

Collaboration tools that make it easy for teams to communicate, including file sharing and compliance-friendly, one-to-one chat

In-line documentation capabilities such as photo verification and signature request

Real-time business intelligence and data that is accurate enough to confidently act on

Easy integration capabilities (no one software can do everything well)
Movista is the world's first and only software to connect and ease collaboration between retailers, brands, service providers, and distributors. Learn more about Movista for store execution, workforce empowerment, and vendor collaboration.
Learn how Movista can transform your retail inventory management by scheduling a demo below!