Product Innovation
Shaping the Future of Retail Collaboration with Technology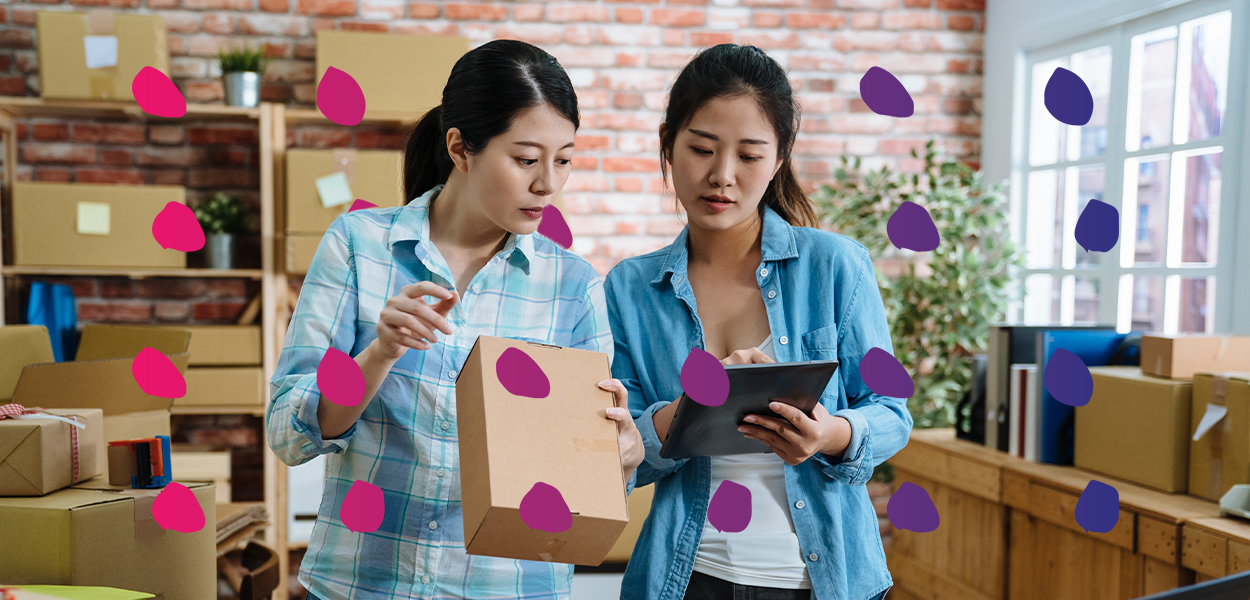 Even before the pandemic, the retail landscape has been changing for decades. The advent of the internet in 1991 opened new ways to connect with consumers, prompting retailers to look for innovative approaches to customer service.
Collaboration has always been important in retail, but challenges with workforce management, supply chain disruption, and changing shopper preferences have magnified the need for improved collaboration.
Thankfully, technology is evolving to meet this need, and it is shaping the future of retail collaboration.
What's up with brick-and-mortar?
Talk about technology in the retail sector, and panic ensues. From major media outlets proclaiming the death of brick-and-mortar to workers worried that robots will take over their jobs, it's hard to summarize the changes that are taking place.
But here is what we do know:
Brick-and-mortar isn't going anywhere—it's evolving

Customers are more knowledgeable than ever

There will always be a need for

highly skilled retail teams
Retail teams who don't evolve—who refuse to embrace the technology at hand—are not going to thrive.
lines

are blurring
It's no secret that younger consumers tend to prefer the online shopping experience, especially during the pandemic. But as the world begins to reopen, all demographics are indicating that they want something different. The evolution of brick-and-mortar stores includes adding adaptive features and changing the way those stores meet consumers' needs.
With digital brands opening brick-and-mortar stores and mom-and-pop shops expanding using Web3 technology, the lines of what's in-store and what's online are blurring. The future of retail collaboration means stepping into this blurry space with innovative tools that adapt and pivot to better serve customers.
Better data, collaboration, artificial intelligence, and with the customer top-of-mind: these touch points remain crystal clear in a modern retail environment.

Working smarter with business intelligence
Business intelligence (BI) is more than just a weekly sales report. BI utilizes processes and technology to gather and analyze data across a wide variety of metrics. This post-mortem also includes how the actions a company takes affect the bottom line, the customer experience, and overall progress towards the company's vision.
Technology like this helps retail leaders design and implement business strategies that actually work—no more shooting in the dark with last-minute end caps, random project assignments, cookie-cutter promotions, or same-old, same-old marketing.
With Movista's analytical and reporting tools, you'll know instantly how projects are going—in one location or in 20—and what changes have the most impact on every aspect of your store.

Cross-functional retail collaboration
Simply put, cross-functional retail collaboration brings all players in the retail space onto the same team. The future of retail means that staying in your lane is no longer an option. People from different departments, stores, levels of the supply chain, and management come together to work towards a common vision or goal. This might be for one specific project or innovation, or it may happen organically as each role evolves.
With Movista's retail execution software, everyone communicates with simple mobile-first tools that prioritize what matters most (and eliminate what's not working).
What does this look like?
Employees in the store can communicate with employees in the field as they move between locations, coordinating

retail activity optimization

, locally and company-wide

Third-party vendors stay up-to-date on stores and have a plan for each location

Visual merchandising

is on point and customized to each space (or is uniform across the store—your business intelligence tells you what works)
With successful cross-functional retail collaboration, even regional offices, corporate headquarters, and international outposts are focused on the same goals.
Improved workforce management
One of the greatest obstacles to overcome as we move out of a pandemic into a new way of retail is ensuring adequate staffing levels of properly trained retail teams.
Proper labor scheduling is one aspect of workforce management—directing that staff is another.
Retail task management software organizes projects large and small to streamline employee focus. What's important gets done first—what's left is prioritized during downtime. Retail collaboration with advanced technology improves the management of resources and saves employees the time and stress of switching tasks.
The appropriate number of directed employees who know what's expected of them and have a reasonable time frame for completion are happier in their jobs. And happy employees are connected to their work in ways that lead to important outcomes in the future of retail.

Better customer experience
With priorities clearly outlined, retail teams can spend time focusing on what's important: the customer experience.
How do clear priorities translate into a better customer experience?
Each of these companies had an improved customer experience as their goal, and Movista helped them get there.
Better service with connected inventory
There are a variety of critical tools necessary to empower employees in their jobs. It's difficult to expect the best out of your retail teams when they are stuck in the dark ages of paper inventory and weekly reports. With tools like photo artificial intelligence (AI) and real-time, cloud-based inventory updates, there's no more scrambling to figure out what's in stock and what's on the way.
No more supply chain snafus snarling your stockroom and sending customers to another store (or back online). Get accurate counts in the palm of your hand.
How Movista is driving the future of retail collaboration
Movista's platform is shaping the future of retail collaboration. We help retailers move forward with tools that:
Put data to work both in-store and online

Offer an efficient, effective solution to project coordination

Connect the vision of the company with the needs of the consumer

Adapt to the changing face of labor, from gig work to C-suite
On top of that, our software:
When you're ready to see how Movista is shaping the future of retail, get in touch for a free demo.